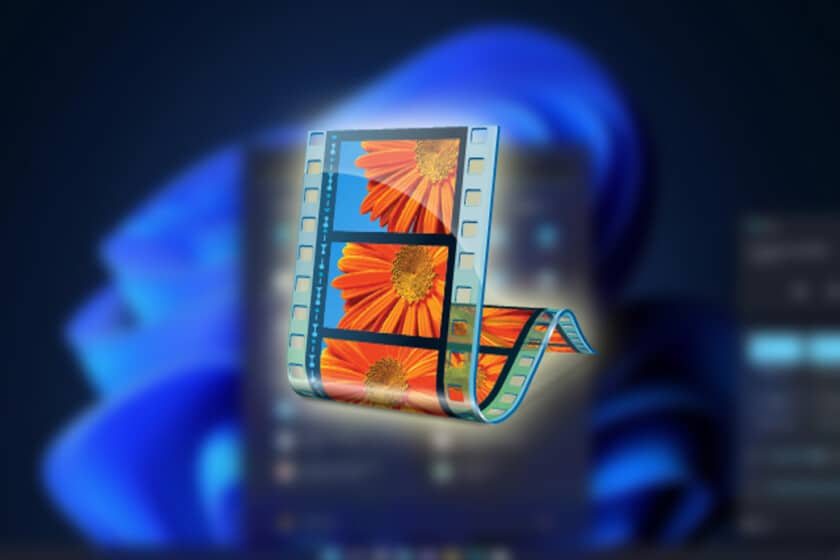 Main Features of Windows Movie Maker
It's often difficult to find competent video editing software that doesn't cost a ton of money, but Windows Movie Maker is one of the best. With over 10 million users all over the world, Movie Maker can create and edit videos from different media sources.
Take Videos From Anywhere
Whether you're creating a video from your phone or laptop, you can use Movie Maker. Whether you are using music, photos, or video clips, you can use Movie Maker. Using this software allows users to take video from almost any source and turn it into cinematic masterpieces if they want.
The editing functions are fairly sophisticated, too. Windows Movie Maker provides some serious editing tools to make high-quality content.
Editing Tools
Some of the essential editing tools that Windows Movie Maker provides include:
Video Trimming
Cut Video
Join Options for Video
Ability to Add Music and Written Text
Transition Effect
Image Filtering
Pan and Zoom Options
These are some of the basic editing tools that this popular program offers, but other features widely expand those capabilities.
Main Features of Windows Movie Maker
The main features within Movie Maker are designed to be compatible with Windows-supported video files, as well as other types of formats. If the file is not Windows-supported, a video converter can make the file compatible with Windows. Supported video file formats include:
WMV
MP4
MP3
AVI
MKV
MPG
MOV
MPEG
MTS
JPG
GIF
PNG
WAV
M4A
Other features include broad manipulations of video such as converting, rotating, muting, and audio extraction. The program also gives users the ability to take video clips within a project and edit those through trimming, flipping, rotating, and joining video clips together.
Users can also use photos and established video clips to create movies. Users can also choose music to add to movies or draw from music included with Movie Maker. You can even record a vocal clip and use it as a voice-over for your movie.
Photo-Based Features
If your source of movie-making is based on photos, then you're in luck. Windows Movie Maker is an excellent program for that. Users can use various features to turn still pictures into movies. Some of these features include:
Ability to add credits and titles
Ability to add photo overlays, written text, and emoticons
Panning and zooming that is animated
Enhancement filters
Various transition effects such as cross-zoon, pixelate, square wipe, ripple, and fade (there are others, too)
If the photos are HEIC, the program comes with a photo converter that can help support those pictures and make them compatible with the program.
Sound Features
Windows Movie Maker also provides a good number of sound features to make sure movies have great audio. The program allows users to adjust upfront audio, as well as background music. Movie makers can bring the sound to the forefront of the video and dial it back, if necessary. This also gives users the option to fade out audio during the movie.
After creating or editing a movie, you also have the option of exporting the video in Full HD or HD quality. Formats of output include MP4 (both H264 and H265/HEVC) and WMV files.
Upgrade Options
While Windows Movie Maker is a free program, there are options to upgrade to a more advanced version. Windows Movie Maker PRO offers more tools and complex functions. Some of the features you can get with PRO include:
Quick Access Tools that provide trimming, splitting, cropping, joining, and overlaying. However, you also get a screen recorder, a green screen, and other upgraded tools.
A built-in project manager that allows users to work on different videos at the same time.
PRO also has higher video resolution capabilities and processing speeds. Essentially, it's a deluxe version of the program that may be worth upgrading to for serious moviemakers.
Why Window Movie Maker Matters
Social media and Youtube videos are here to stay. Everywhere you look, there's some type of video documenting almost anything. However, to make a video, it's essential to have viable software and programs to get the job done.
As Movie Maker is incredibly accessible (i.e. free to download), it makes sense that it may be one of the first video editing programs that anyone can use. The concept is fairly simple. Wherever there's a device that has the ability to record a video, it's just as easy to download this software to fine-tune that recording.
Movie Maker is not only accessible. It is also easy to use. Users that want access to more sophisticated features don't have to run out and buy a new program. They can simply upgrade the original one they got for free.
Compared to other video editing software, upgrading to PRO isn't terribly expensive either. So, using this program doesn't cost the user too much because of having competent video creating and editing tools.