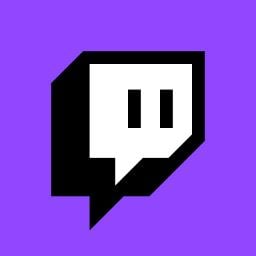 Twitch Reviews
Glue yourself to the screen to watch videos of games, live broadcasts, eSports, and more on your Android. Into FPS games? Into MMO RPG and Strategy games for PS5, PS4, Xbox One, Nintendo Switch, and Xbox One? All your favorite chats and live streams on your own phone. Find all your favorite content at your fingertips, available any time, on your Android device.
Why Twitch is so good:
Open a screen to every sport you can imagine: soccer, swimming, speed curling, wrestling, billiards, snooker, basketball, talk shows, eSports, talk shows, and league channels at your fingertips. You can even chat live while you watch your favorite streamers slaughter each other in top-rated games like League of Legends and Fortnite. Watch them clash in Battle Royale! Follow their bloody streaks of constant kills and mayhem in Overwatch. Stream funny cat videos, llama racing, and one video about a dog who scoots across the floor. Watch chill artists paint pretty little trees.
What Makes Twitch work:
ONE—You're practically in the room with your favorite live stream gamers as they massacre their virtual friends and leave a glistening crimson trail through every level of Grand Theft Auto, Overwatch, WildRift, Apex, Call of Duty Warzone, Army of One, Bioshock, No Man's Sky, and more! MOBA, RPG, AND MMO games pop off the screen! Esports so real you walk away bruised.
TWO—While you're watching the pros play through your favorite game, open a chat and talk smack about them. Sure, you can use the live chat feature to strategize and plan campaigns, but let's be honest, what you really want to do is scream at [insert famous gamer]. Twitch is the only app allowing seamless and lossless chatroom comma between players and audience members with minimal resource use and minimal lag. Build a culture of raging gamers around your favorite MOBA, RPG, AND MMO titles. Become a legendary squad leader, chatting with your crew as you fight across apocalyptic landscapes against impossible odds.
THREE—Use Twitch to turn yourself into a global sensation. You can stream your own play! Build a following of like-minded killbots as you live-stream yourself murder-killing everyone in sight as you slice and dice your way through the jut-jawed criminal underworld of GTA, rack up an unending necklace of perfect long-distance headshots in Army of One, or build a massively ornate alien temple in Minecraft. You're a creator, a broadcaster, and as such you have to be current. You need the best tools money can buy, the top-rated gear, and top-shelf apps that operate at blistering speed on any platform. Twitch is the perfect content-generation tool for professional live-stream gamers and their fans.
Embed yourself in the culture of your favorite platforms
We play to connect, and Twitch gives you everything you need to dive into the communities around your favorite games.  Millions of gamers use Twitch, so you will find a community, a clique of gamers or streamers who cater to your particular style.  It's not just about videos and streams. Twitch is about finding people just like you to watch streams, play games, and chat.
When you're too tired to fight and the sweat is pooling on the floor, steam rising from your massively hunched shoulders, your giant blade/machine gun/multi-tool dripping blood because you just can't go on and you need to chill, just drop into a live discussion, dig a podcast, listen to your favorite band live, or just find another blood-stained battle-scarred warrior to chat with.
Because you are a serious gamer. You are a committed streamer. You watch quality content and comment on it to a group of like-minded individuals who appreciate your take on Minecraft, Call of Duty, Fortnite, and League of Legends. Your notes on the graphics in God of War are legendary. You're a creator and the best tool for the job is Twitch right there in the palm of your hand.