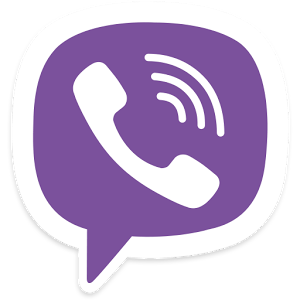 Viber review
Viber is a resource-efficient communication application. It's a cross-platform tool that works on PCs as well as mobile devices. With the help of Viber, you can easily talk to your friends present in different corners of the world.
Make Phone Calls
It brings the world close. You can now stay connected to your family members and friends regardless of where they are settled. You can maintain a contact list to avoid the hassles of remembering contact numbers.
You can place audio and video calls to your friends. It enables you to enjoy high-quality calls. Even if your friends aren't Viber users, you can buy credits to place Viber Out calls as and when needed.
Send Messages
A majority of Viber users find it more convenient to share instant messages instead of making phone calls. Viber comes equipped with a myriad of functions that make chatting more enjoyable.
Aside from sending text messages, you can also record and share your voice messages. Whether you want to add emojis, GIFs or stickers to chats, you can perform the required task with just a single click. Moreover, it also gives you the option to share documents and different files via the chat window.
Group Chats
Whether you are working on a group assignment for your school or planning a trip with your friends, you may want to share messages with all your friends at a time. Its group chat is just the right option for you.
Viber assists you in creating groups and you can add as many participants to this group chat as you want.
Security
No one wants unauthorized users to intrude and read private chats. In order to protect your personal information from hackers, Viber encrypts the content before sharing it over the network. It enhances security and keeps intruders at bay.
Tools and Settings
The application also contains various different tools and you can modify its operations to your liking. You can easily switch accounts, buy credits, customize audio and video call settings, and manage its privacy settings. Furthermore, it also allows you to translate Viber in any language of your choice.
Viber is a popular VoIP and instant messaging app. If you want to make calls or share messages and files, this is your go-to option. It makes your chatting experience fun through a variety of features.