Microsoft Office is a collection of unique Microsoft tools combined into a large suite. This suite can be used to assist students, clients, and more. This innovative software was presented in 1988 by Bill Gates at COMDEX, a now-defunct expo for computer programming.
The first generation of Office included three apps only: Microsoft Word, Excel, and PowerPoint. But within the last few decades, the suite has expanded to include multiple applications, including Microsoft Project, Outlook, and more. Despite the multiple additions, the original three are still used to this day. Each app has definitely received updates and digital facelifts.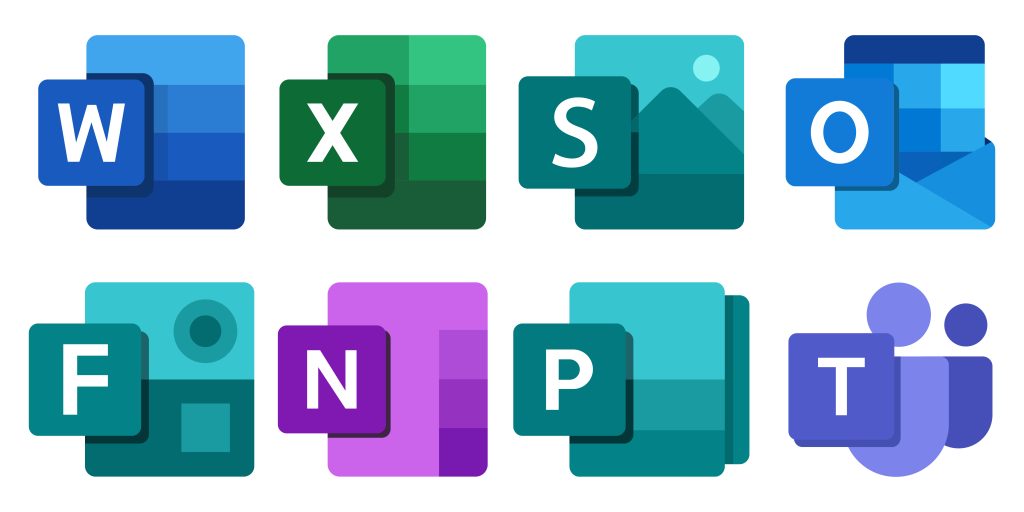 Some of the apps within Microsoft Office are not only utilized more than others but are also more readily available. This means that these apps are considered as the strongest apps in the suite. In fact, many of the apps listed below are not only handy and helpful but vital for running businesses.
word is perhaps the most popular app in the Microsoft Office suite. This word processor is often used by students and businesses alike. It is a great tool for creative writing and essays. A few notable features are spell checker, word count, resume templates, and templates for making flyers and ads. Microsoft Word has undergone updates over the years that allow you to include photos and borders.
Excel is set up specifically for spreadsheets. Although the app was originally released in 1985 for the Mac OS, it received an update two years later. Since then, the app has seen many upgrades over the years. Like most Microsoft apps, Excel must change with the times.
PowerPoint is a vital tool for creating an entertaining and informative PowerPoint presentation. The app contains features for adding photos and slideshows pertaining to the presentation topic.
Outlook was made to store your personal data, mainly through emails. The system manages your information through a digital calendar and gives you the option to write down musings, take notes, and perform task management.
OneNote is a digital notepad system that is handy for list-making, note-taking, and researching. This tool will help you organize work tasks, school assignments, and tasks at home. As long as you have enough storage, you can add any necessary data to the app. It can be searched and accessed anywhere.
Teams can be used by any type of team to communicate with one another, but it is especially helpful for the workplace. It can be used by managers who need to be able to orchestrate work meetings at predetermined times through the internet. The app serves as a channel of open transmission between all teammates.
Now that we have talked about the basic apps that are a part of the Microsoft Office Suite, allow me to introduce a few of the other apps that can also be included.
Other Common Microsoft Office Apps
The Microsoft Office apps listed above are perhaps the most well-known, especially since they are most of the originals. However, the following apps have been developed over the years for business, project, and life advancement.
Access stores, reports, and analyzes large amounts of data. Because simply using Microsoft Excel may not guarantee efficiency with these large amounts of data, Microsoft Access is necessary.
SharePoint is the perfect tool for team collaboration. Whether you are working on a school project with classmates or a work task with colleagues, the tool will assist you. You can make changes and communicate with the rest of your team.
Exchange Server allows the users to share documents with each other. You can also contact and collaborate with your business colleagues. It enables the users to maintain contact through voice messaging, typing, and more. All information is secured, so all pertinent data can be shared through this server.
Publisher is fantastic for creating cards, calendars, newsletters, and websites. These features make the app important for businesses to use. The app can save you time and money by allowing you to publish content easily.
Project does not only help with projects but with meetings and sharing content. Microsoft Project keeps collaborative efforts alive outside of the office. You can also chat with your colleagues and complete projects sooner.
Visio builds diagrams like flowcharts and floor plans, allowing you to bring those ideas to life. Microsoft Visio can import data from Microsoft Excel to create the diagram needed.
Planner is a management tool for planning that is accessible from anywhere. The app promotes teamwork and allows for portable file-sharing.
Stream is an effective streaming service that can be used for video content. Training videos and recorded meetings can be shared through this app.
allows for easy formatting in creating stories and presentations. It is an interactive tool that allows the users to share stories with each other as well as edit and collaborate. You can embed information from your phone into the app and produce relevant content.
Forms is useful for creating online surveys, polls, and quizzes. It can also be used for receiving feedback. Because of the ability to write quizzes through the app, this is especially helpful for teachers. The app can assist teachers and students alike with the learning process.
lays out what needs to be done. The app does so in a way that will make completing tasks less overwhelming.
Microsoft Bookings
Bookings is great for a business that needs to schedule appointments and keep them organized. Microsoft Booking acts as a digital calendar with your appointments stored within it. The app lets you customize appointments as well as editing, adding, and deleting.
The Microsoft Office Suite has been transforming businesses all over the globe for decades. As this already-sizeable suite expands, there become more tools for furthering your business and completing tasks. The apps can assist you in finishing assignments, keeping your data secure, and creating your very own websites.