---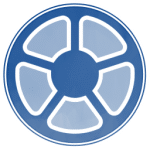 Ashampoo Movie Studio Download
Ashampoo Movie Studio is stellar software recommended for movie production. It is a beginner level tool through which fascinating effects can be applied on videos and pictures. Transitions help objects to easily blend with each other.
Software details
---
Windows 10 / Windows 7 / Windows 8
Software description
---
Ashampoo Movie Studio is an easy to use video editing software used by thousands of creators worldwide. With a professional look and an easy to use interface, the software offers a complete suite of tools to create stunning videos at 4K resolutions and with support for Dolby 5.1. Despite its simple and intuitive interface, Ashampoo Movie Studio was designed to perform advanced tasks with minimal efforts, making an essential tool for enthusiasts and professionals alike.
To increase its competitive advantage, Movie Studio continuously increased the number of features supported. With many modern features and reduced processing times and simplifying repetitive tasks.
Features:
– Built-in video converter. Ashampoo Movie Studio includes codecs and encoders for all types of video files allowing you to convert any video into any format and encoding you need.
– Slideshow editor. Videos are not the only thing you can edit in Movie Studio. You can take your favorite photos and turn them into video slideshows adding your music to the background and personal watermark.
– Video editor. The video editor in Ashampoo Movie Studio can handle all your editing needs. It can be used to cut, merge, create transitions, extract single frames, add visual effects, adjust video properties, and many more.
– Audio editor. To complement the video editor, Ashampoo Movie Studio also comes with audio editing tools that allow you to change sound volume, normalize gain levels, add your sound effects, and comes with its sound library. The editor also supports Dolby 5.1 to enhance the audio fidelity of your videos.
– Visual effects. Ashampoo Movie Studio makes it easy to add visual effects with a built-in library that can be used with just a couple of clicks. It also comes with multiple presets for image properties and offers plenty of options to adjust the video
any way you see fit.
– Intelligent video optimization. Using advanced analytics algorithms, Ashampoo Movie Studio can help you optimize your videos using existing presets or by creating your own.
– Faster encoding. Compared to previous versions, Ashampoo Movie Studio now uses NVidia graphics cards to accelerate encoding rates, reducing processing times and allowing you to do more in less time.
– Intuitive interface. The visual interface of Ashampoo Movie Studio was designed to be easy to learn and intuitive, making it a professional video editing tool that can be used by enthusiasts and professional creators without any prior training.
– Resource efficiency. The Ashampoo Movie Studio was engineers to use only the resources it needs and optimize your productivity.
– Automation of tasks. With a simple set of tools, you can create your encoding presets, handle multiple repetitive tasks or process videos in bulk. Everything can be done using intuitive wizards and easy to configure settings.
– Dedicated support staff. Movie Studio comes with a dedicated team of support specialists that can assist you with all your technical questions, problems, and support requests about the product features.
– Access to updates. Movie Studio receives regular updates that improve its performance, fix bugs, or introduce new features. All updates are offered for free and can be downloaded directly from within Ashampoo Movie Studio.
Alternate Softwares