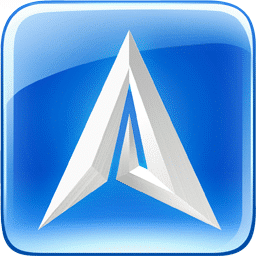 Avant Web Browser gives you an ad free internet experience by using built-in ad blocker. It does not own a very attractive or colorful interface but it is very much user friendly and contains various options. You can create your profile and access it from any system. It has a built-in ATOM reader and lets you open a large number of tabs and windows for using them simultaneously.
It is a safe browser that ensures the privacy of your internet browsing.It is a fast speed browser that can work efficiently with low resources. It uses three built-in rendering engines named Trident, Gecko and Webkit for better graphics. It can support various download managers, RSS readers, plugins and add-ons for additional functionalities.
Are you looking for an alternative to Chrome? Do you love the privacy of Firefox but dislikes its slowness? What if there's something that does it all? Meet the Avant Browser. It's as fast as Chrome and as private as Firefox. Avant Browser is a league of its own. If you want to experience faster and private browsing, download Avant Browser today!
Avant Browser offers many features, along with being fast and private. It is capable of many things without needing to install extensions or third-party applications. Unlike Chome, Avant Browser is lightweight, so your computer will not heat-up or slowdown.
Avant Browser: Features at a glance?
Blocks ads and malware
Accelerated browsing
Lightweight
Download videos
Great download manager
Multi-view browsing
Private web browsing
Manages Ajax scripts
Password manager
Gesture support
Reading mode
RSS feature
Avant Browser – Major features and functionalities
Blocks ads and malware
Are you tired of seeing ads on the websites you visit? Well, not anymore. Avant Browser has a powerful ad-blocking engine. It blocks static and pop-up ads, so you don't consume more internet bandwidth. However, if you want to support the favorite websites, you can whitelist them or only obtrusive ads. Above all, it detects and stops malware from infecting your browser and device. Indeed, it's a great browser when you want to stay as safe as possible.
Accelerated browsing
It uses a fast engine to accelerate web browsing. It uses multi-processing, so your browser won't crash and lag even if you open multiple tabs and windows. Avant Browser is a browser that adapts to your needs, not you adapting to it.
Lightweight
Avant Browser consumes fewer system resources, so you can do other tasks and work on other applications while it is open. Unlike most popular web browsers, it doesn't take much of your computer's memory.
Download videos
If the webpage you're viewing has videos on it, Avant Browser will automatically detect it. It is useful when you want to download a video, and you don't want to fiddle with many buttons that some websites do to trick users into clicking into a different advertisement website.
Great download manager
It has a built-in download manager so you can pause and resume your downloads. Similarly, it supports multi-threading and concurrent downloads making the process even faster.
Multi-view browsing
You can open a webpage side-by-side without using a different window. Two tabs are lighter on your computer memory than two windows.
Private web browsing
Privacy is a priority of Avant Browser. It does all that it can to make you as safe as possible on the web. It blocks trackers and other scripts that try to monitor your activities on the web. It has an incognito mode for when you want to pause your web history.
Password manager
Save login credentials you use on websites. Also, it can autofill passwords and form information.
Gesture support
Avant Browser supports mouse gestures. It is useful when you're using multiple monitors, and clicking them would be quite a chore.
Reading mode
If you're heavy on reading articles on the web, you can set them to reading mode so texts and images will be formatted. It has three options for reading color themes: black, white, and sepia.
RSS feature
You can follow and catch up on websites and sources you love using the built-in RSS features.