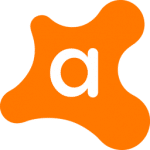 Avast premier is a full is valued as comprehensive protection for those aiming to protect their gadgets as well as managing the overall security of data as well as internet browsing. Avast is the most reliable and easy to use protection software and it's recommended for personal usage as well as business.
Software details
---
Windows 10 / Windows 7 / Windows 8
Software description
---
Avast, Premier is a web-based security program that ensures safety against threats that can attack system when it is connected to the internet. It is a software suite that contains various useful tools. Avast Premier is a powerful application that can provide maximum resistance against different types of threats and can ensure privacy from unauthorized access.
Firewall:
A firewall acts as the blocking system that scans the connection between network and computer in real time. It increases the immunity against threats and makes sure that viruses and other types of malware do not target the vulnerabilities of your PC. Avast Premier contains an active firewall that repels the attempts of hackers who intend to steal important personal information by getting entry through unauthorized means. It can scan all public or private networks and also keeps an eye on the apps installed on PC.
Anti-Malware:
The latest addition to the features of this software is anti-virus scanner. Smart Scan is a one-click scanner that quickly finds major issues with system or network and resolves them in no time. Full Scan is for thorough scanning of computer and takes a long time to check every file present in memory. Quick Scan takes quite short time as it briefly scans those areas of the system that are relatively more vulnerable.
Privacy Tools:
The privacy section displays tools that fulfill security purposes. You can save all your passwords at a secure place and access them on any device by entering the master password. The login forms can also be filled up with this data to save your time. SecureLine VPN lets you convert your internet connection to private. It makes you enjoy secure browsing and hides your information from other users.
Features:
Avast Antivirus Premier is a cloud-based solution that protects systems with the help of multiple tools. It keeps track of installed applications and informs you of available updates. It is effective against virus, ransomware, spam, phishing, and spyware and can find zero-day threats by analyzing their behavior. Avast Premier provides secure internet surfing and deletes unwanted extensions from browsers.
Avast Antivirus Premier is a paid software suite that is free during a trial period of 30 days. It can be installed on Windows PCs, Mac, iOS and Android devices. It is efficient internet security software that ensures the safety of important data and keeps it safe from intruders.