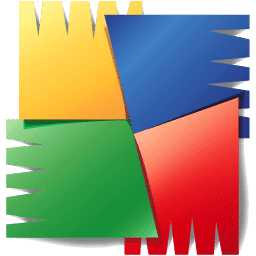 AVG Ultimate is the go-to solution if you wish to keep your computer secure and browse the internet safely. Once the software is installed, you can stay away from worries as it can effectively repel attacks done via internet. It can find and solve system issues, remove malware and prohibit access of unauthorized users for security reasons.
AVG Ultimate 2019 is a software suite that helps you maintain the performance of computer and keep it secure against online threats. It is a combination of multiple AVG products including AVG PC TuneUp, AVG Internet Security, Secure VPN and Web TuneUp; however, the latter two are optional. It allows you to add unlimited devices so that it can monitor the performance of all of them for providing maximum benefits. The product was launched by AVG Technologies which is a reliable name in the field of security products. Either you should purchase its license or compromise with a limited trial period of 30 days.
Internet Security:
AVG Ultimate provides active immunity against online threats via AVG Internet Security. It contains a reliable anti-malware engine that runs scans on the system to detect various types of issues including viruses, rootkits, Trojans, spyware, and ransomware. AVG Ultimate keeps checking on activities performed through computer, web, and Email to ensure protection against hacking attacks. It protects your private data and encrypts online transactions to avoid identity theft.
PC TuneUp:
PC TuneUp is a beneficial tool that assists in the enhancement of system performance via features of program deactivation, automatic maintenance, disk cleaning, startup management, health checks and speed modes. Maintenance function looks for system errors and efficiently resolves them. Speed Up function can be used to increase the speed of PC by optimizing processes. You can release disk space from unwanted data and fix problems with hard disk or operating system. Moreover, it is also capable of dealing with problems occurred in the registry, data usage, Windows and connected mobile devices.
Add Devices:
AVG Ultimate lets you avail its benefits on multiple devices. All you have to do is to choose the type of device and enter the mailing address of the device for sending Email. An invitation will be sent to that Email address, and you can download the software on each device by clicking the link. The software offers support for Windows PC, Android phone, tablet, and Mac system.
Secure VPN and Web TuneUp:
Secure VPN helps you stay secure on the internet by protecting public or private Wi-Fi connection that connects you to the internet. It encrypts connection so that no intruders can get access to shared information. You can browse the internet in safe mode by hiding your actual location and unblock content via virtual servers. Furthermore, AVG Web TuneUp is essential for hiding from trackers. It is a browser add-on that is compatible with all popular browsers. VPN shreds your browsing history to protect your online activities. It identifies tracking attempts and prohibits access to suspicious websites.