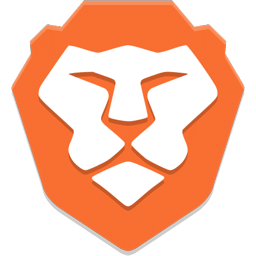 Brave browser is a good browser that seeks to save you time, battery life, and data privacy protection. With a speed-light brave download, you will surf the internet longer seamlessly without any worry of your data being mined because your search device is the only server to keep your search history.
The world of technology today presents you with different browsers to carry out your search for other things. The experience of waiting till the result pops on your screen can be pretty frustrating, especially if you are in a hurry. What do you do in such a situation? Perhaps you would consider giving up if it will be a struggle. Besides, how sure are you that your data is not being mined at that time? There have been many concerns about different browsers' privacy and security, which happens to be the world's gold mine with the fourth wave technology. However, introducing you to brave might be what you are looking for in-browser technology today.
Brave is a browser or search engine that seeks to make internet surfing easier through its fast and experienced features. It all begins with the brave download, which happens in a speed light, saving you time and hustle in surfing. Brave is compatible with different devices hence can be downloaded in any Android, Linux, iOS, macOS, and Windows. It is customized to perform faster-popping results within seconds upon your search.
Data and Privacy
The fourth technology through previous elections and other democratic processes has proved that data is today's technology gold. Therefore, the browser you use and search time spent can influence the data mine from the browser, which is used without your knowledge. The brave browser takes upon itself to make sure that your data is safe and privacy is vital. It does not have any third party accessing your information since the browsing history is stored privately in your device instead of brave's servers. The policy and agreement upon any brave downlead advocates for privacy of your data before you start using it.
Features
Any browser's speed and effectiveness depend on the features and how it was built. Brave has different in-built and physical features that make your browsing easy and seamless. To begin with, you can carry your ads through brave using the brave ad feature. It offers efficient and elaborate marketing. Secondly, it has internal components such as a brave firewall and VPN, enhancing your security while searching and shielding you from hackers. Also, the windows and taps are private with all desired features as printing, plugins, duplicate, etc. The shield feature controls the cookies and blocks scripts. Lastly, the brave rewards enable you to earn from ads with tips, referrals, and contributions. The IPFS Integration with nodes that facilitate viewing content directly and natively resolving ipfs://.
 Efficiency
Brave will serve you efficiently as its speed in the searching spree will save you time. The super-fast speed consequently saves your battery life. How efficient will it be surfing for a long time knowing that your data is safe and battery life intact?