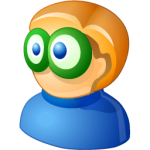 Camfrog Video Chat Download
Camfrog Video Chat is an amazing application that is playing an important role in making this world a Global Village. You can communicate with your fiends by linking your Camfrog account with your Facebook account, while chat rooms help you make new friends.
Camfrog Video Chat is an online platform that enables users to communicate with each other by joining chat rooms. In order to have live video chats with online users, all you need to do is to download the software on your system and connect with a stable internet connection. Webcam is not necessary for viewing the user on the other side; however, you will need one if you wish to share your own video. It is compatible with almost all versions of iOS, Android, Mac OS and Microsoft Windows operating systems. With more than 19 million users, it is one of the most popular chatting communities around the globe.
Communication Made Easy:
Camfrog Video Chat has made it much easier to find new friends. There are a lot of chat rooms and you can visit and join any of those. Each chat room has multiple users. Either you can join group conversation or talk to single user. There are various modes of communication available including instant messaging, video calls, voice chats and VoIP sessions. You can also find your friends through feature of 'Search for Camfrog Users'. Clicking this option directs you to the webpage containing whole user directory. You can carry out advanced search by entering the known details and all the matching results will appear.
Security Settings:
Camfrog Video Chat allows you to customize settings to improve your experience. You can modify General settings to specify how the software should work and which tabs should be visible. You can choose any of the supported 25 languages and can select hot keys. IM & Chat settings define settings for messages, emoticons and file sharing as well as font styles. Via Notifications settings, you can decide when popup window should appear and the sound should play. Parental Controls and Private tabs help you apply rules for safe chatting. Video & Audio settings determine the working of webcam and mic.
License Types:
The software offers four different license types for its users. You can be a Free, Pro, Extreme or Gold user. Every license type has its own advantages, but free users have limited options available. Since they are unpaid users, they can get access to just a single video. Furthermore, the username will appear in standard black color. Pro users can change their nickname, view multiple videos and can communicate via VIP messages while their names appear in green color. Extreme users can send multiple VIP messages and can join two chat rooms at a time. Gold users have access to five chat rooms while their name appears in Gold.