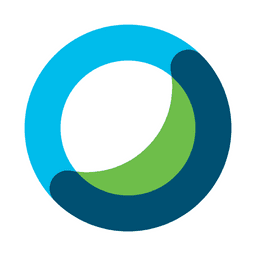 Cisco Webex Meetings Download
Cisco Webex Meetings is an online meeting platform that makes it easy for people to collaborate, communicate and share with one another.
This comprehensive solution helps teams stay connected regardless of location or working hours. With this app, businesses can securely host meetings anytime from almost any device. Its advanced features include support for custom branding and file sharing capabilities. Cisco Webex Meetings incorporate audio, video, and web conferencing tools and a secure collaboration environment. It enables participants to view content shared during conversations. Participants can record meetings so they can review topics discussed in the past.
Additionally,  they have access to integrated tools such as chat, polls ,and whiteboards. It facilitates virtual workspace interactions. Organizations using this software need only register once before joining unlimited business meetings. It allows them the flexibility to attend either based on their schedule regardless of time zones. Moreover robust authentication options provide extra protection against unauthorized.
Screen Sharing And Recording
In addition to meeting abilities like screen sharing and recording sessions, Cisco's digital whiteboard feature allows groups of up to 10 people to exchange ideas. It can make possible through an interactive Pens pace page instead of having everyone typing into chat boxes on separate computers. Cisco Webex Meetings helps increase efficiency during small group discussions while allowing members an equal chance to participate without interruption from other attendees.
User-Friendly Tool
Cisco Webex Meetings offers user-friendly tools such as desktop apps for both Windows & Mac devices. It is possible to maintain high-quality connections regardless of location or platform strength. Mobile applications (iOS and Android) are available on tablets to ensure seamless mobility where needed. It is a powered cloud technology that facilitates users as  Plus one click away from starting their personal meeting space. It stores recordings securely, ensuring compliance regulations remain adhered to during calls made within the organization's network boundaries.