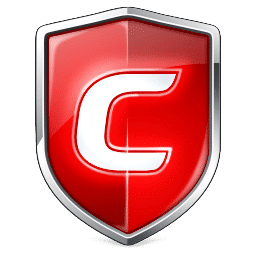 COMODO Internet Security Download
Comodo Internet Security is a great way to keep your system safe and perform risk free browsing on internet. It works with multi-layered technology to provide users with a better security level of their systems. It is a great security suite that keeps your files and data safe from virus, spyware, rootkit, internet bots and malware.
Comodo Internet Security 2019 is free software that provides maximum protection for your data and files from malware and virus that can intrude into your system through internet. It is an effective tool that was launched by Comodo group. Its latest version 10 has been released in 2019 with better features and certain improvements. It is a complete package of internet security tool, firewall, sandbox and a tool Defense+ that is actually Host-based Intrusion Prevention System commonly known as HIPS.
Requirements:
For using this malware protection tool, you must have Windows Operating system installed on your computer with version XP, Vista, 7, 8 or 10 in either 32 bit or 64 bit mode. Since its size is 50 MB for 32 bit, 58 MB for x64 and 219 MB in hybrid version, so COMODO Internet Security will require enough space to work efficiently. For this purpose your hard disk must have at least 400 MB of free space and the size of RAM must be minimum 152 MB. The higher the system quality, the better will be the performance of this software.
Installation Procedure:
For installation of Comodo Internet Security first of all you have to download its Premium Installer file. Upon running this file the installation of the package will start. The language of tool can be chosen in the start. Then agree to certain terms and conditions and then click 'Agree and Install' button to initialize the installation process.
Features:
Comodo Internet Security is a great security tool that can also work with Linux and Mac operating systems.
It lets you manage USD drives, power sources and provides Wi-Fi protection.
keeps your connections safe and offers protection from online threats.
enhances your system capabilities and increases its speed and performance.
The updates are added very frequently for improving virus definitions.
also upgrade the software for getting additional features.
Comodo Internet Security lets you perform full scan, quick scan, custom scan and rating scan on your system to detect any virus. You can also perform cloud based scanning to check the status of websites and Emails. On the software home screen it shows the number and status of detected threats, network intrusions, updates and blocked intrusions to keep you aware of your system protection level. It provides real time protection and lets you change the mode of security to Game mode for specific operations.
License Fee:
You can download COMODO Internet Security is free version, buy its Complete version at $8.99 or purchase the Pro version by paying $3.99 per month. Yearly subscriptions are also available that charge less amount than monthly subscriptions. You can subscribe it for long time and keep away the tension of renewing the membership every few days.