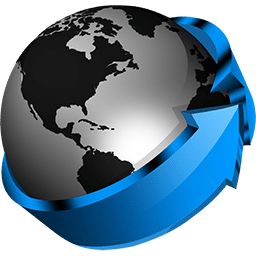 Cyberfox is online browser similar to Mozilla Firefox. It is highly resource efficient due to which the memory and processor consumption is considerably low. The processing speed is quite fast and search results are quickly produced before users. It helps you stay safe over internet and adjust its features as per convenience.
After the never ending popularity of Mozilla Firefox, 8pecxstudios designed an open source internet browser, Cyberfox, which enhances the existing functionalities. It is a handy web browser based on source code of Mozilla and Gecko engine. Cyberfox is a free application that can be used on Windows based computers. It already contains sufficient useful functions, yet the features can be enhanced through additional add-ons and extensions. It is available in 86 different versions, providing users with the facility to build their own profile with ease to maintain their own bookmarks, settings and customizations.
Portability:
Cyberfox is available in two distinguished versions; portable and installation based. You can quickly install it via setup wizard or use portable version to save memory space. Its portable edition can be easily imported via any removable external storage media. It is a faster, easily accessible web browser providing convenient browsing to its users. It has a design of 64-bit architecture that makes it a stable, faster and reliable web browser. There is also a version of this browser, specified for 32-bit, making it easily accessible to everyone. Furthermore, it supports Intel and AMD processors that are present in most PCs.
Feasible Browsing:
This browser possesses many beneficial features which make it a suitable and secure browser. It offers different browsing facilities through which users can surf internet in normal mode or incognito mode. Normal mode keeps track of performed activities while enabling Private Window option ensures that the history of your searched content is not recorded anywhere. This version comes with a tabbed interface due to which users can open multiple tabs at a time and look for varying type of required content. Unlimited number of individual windows can also be opened to increase flexibility.
Customizable Service:
Cyberfox brings the possibility of personalization for users having particular preferences. It contains standard visual themes and lets you add custom ones to improve its layout. Apart from customization of user interface, you can also modify settings that deal with its performance. It allows you to choose desired search engine, notification visibility, font, language, private mode settings and tab controls. It supports synchronization feature that can be enabled using registered account. All your adjusted settings are saved within this account and can be imported on any device by entering your credentials.
Cyberfox Features:
It is a user friendly browser that handles your content in a suitable way. Favorite webpages can be bookmarked for easily accessing them later and you need not to look for them every time the need arises. Its built-in security system keeps your computer safe from malware threats and makes sure that connected network is safe to use. It contains advanced developer tools through which you can easily develop and test applications.