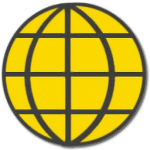 Download Accelerator Manager Download
Download Accelerator Manager has an easy-to-use interface, which makes it comfortable to view your download and their status. Essentially, the app includes many smaller options that make the internet downloads much faster: you can sort files, pause, use proxies, shut down the computer automatically after download, and much more. The configuration options are extensive and should be capable of meeting practically all needs that arise.
Software details
---
Windows 10 / Windows 7 / Windows 8
Software description
---
Download Accelerator Manager (DAM) – The compact and efficient download manager. If you download frequently but does not use a download manager, you should change your concept. Download Accelerator Manager, for example, manages and accelerates your downloads. With this software, you can add downloads manually, just by copying and pasting the URL of the website and then, click the "download" option from the list that shows up when you are dragging links to the little icon or right-click on a downloadable link that appears in your browser when you enable integration.
• Know the software
Download Accelerator Manager is a download manager with a great focus on the organization of downloaded files. This software helps you download files with high transfer speed, which is three times more than usual. It is also possible to create categories to download: thus when downloading a file, it is saved in a specific folder (according to its format).
• Varied support
By using the "Options" tab of your default internet browser, you can configure the application as a standard downloads manager; the program offers support for all major browsers such as Internet Explorer, Chrome, Firefox, Safari, Opera and Netscape. Still, on the same tab, you can optimize your connection to make the download faster.