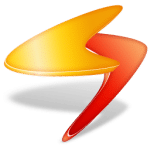 Download Accelerator Plus Download
Download Accelerator Plus is a high speed tool for downloading various types of files from internet. It is the product by Speedbit Ltd. It offers high speed downloading and lets you pause and resume the downloading anytime. It divides the downloaded files into categories so you can easily find your downloaded files and view their status and type. This software is compatible with different versions of Windows and Mac Operating Systems.
After the setup file of the software is downloaded you need to open it for execution of setup. In the Installation Wizard, choose the options about its startup, downloading and creating shortcut icons. Then choose the language for software, accept the License Agreement terms and Privacy Policy and choose its version from free or Premium options to allow the installation on PC. The software will be installed on your system in a few seconds.
Options:
You can enable starting the Download Accelerator Plus with Operating System startup to access it easily. You can add URLs of videos and then download them at high speed to any location. It continuously shows the speed of downloading. It has different categories available where the downloaded videos are categorized to distinguish. There are different categories available for status of downloading and types of files. The status categories include completed downloading, paused, broken etc. while file types include software, compressed, images, videos and many more.
Features:
DAP is capable of downloading the videos as audio files in MP3 format. By using browser add-on, it checks the links before downloading them to avoid broken downloads. It instantly runs the videos while they are being downloaded, with VLC media player, so you need not to wait for a long time before enjoying videos. It supports downloads from various websites. It is a fast working tool with simple options.
The files are broken down into five smaller fragments and then each part is downloaded simultaneously at higher speed. If downloading is interrupted due to any reason or you had paused it, then you can resume from where it was stopped. It shows the files whose downloading was broken or they were empty links so you can search for alternate options.
Versions:
Download Accelerator Plus has two different versions available. Its Free version has no licensing fee but its features are limited as compared to paid version. The Premium version is available for $39.95 USD with advanced features. It offers extreme acceleration for saving your time, keeps downloads private for ensuring safety and privacy of your files and gives you an ad free version of software.
Conclusion:
Download Accelerator Plus is Reliable software that downloads files from internet after ensuring that they are valid files without any errors. It downloads different files at higher speed than many other competitive software. It lets you run the videos even before their downloading has been finished. It offers you to download an additional browser add-on for downloading the videos directly without the need of opening the software window. It is a preferred tool for performing all your file downloads quickly.