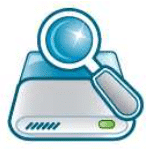 The VX Search Pro is a powerful search engine. The software is designed to search files on your computer by file type, file name, category, size, location, duration, regular expressions, binary and text templates, modification, creation, and previously modified date, EXIF-tags, etc.
Users are given the opportunity to filter and categorize the results, copy, move, or delete files, save your reports and export the results into a SQL database.
Know the software
VX Search Pro helps users in finding specific files. The file finder features easily adaptable search filter and provides some basic tools for file management.
The VX Search Pro can not only be used to browse common file parameters such as file name or format, creation and modification date or the size of the files, but also to find large data sets. The program helps to search and find documents on the basis of passages of text or bit patterns and involves advanced EXIF tags in his search.
Additional features of the program:
Different protocols to search files
Support for long file names.
Support Unicode
Support UNC
Built-in file management
Conclusion
The VX Search Pro is a program developed to look for the database using special protocols. It can provide results based on file types, categories, name, size, etc. VX Search Pro offers features such as copy, move, or delete a file that is found on the system. This freeware searches the drives up to a maximum capacity of two terabytes. The program can handle up to 500,000 files at a time, which is more than enough for an average computer user.