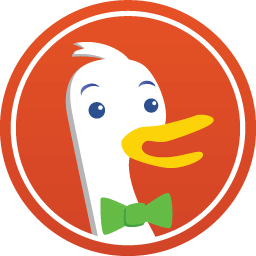 Discover the difference improve online security can make for you in work, school and play and download DuckDuckGo today.
The mission of the cyber security and internet experts at DuckDuckGo has been simple and it has been the same since its start. That goal is to show the world the value of safety and privacy and to demonstrate that protecting privacy is simple, affordable, and attainable.
For over a decade, they have been behind the creation of cutting edged advancements and the development of new technology internet a safer place to browse and enjoy. Then ultimate goal in all of this is to make online privacy simple and accessible for all.
Since 2008, DuckDuckGo has developed security apps and software, donated to charities and organizations, and worked with policymakers across the country and around the world to make online privacy something everyone can enjoy, whether at home, at work, or on the go.
To date, they have a globally distributed team of more than 165 passionate individuals from over 15 countries, and they continue to grow and make improvements to their already ground-breaking app and software features.
The DuckDuckGo app boasts some amazing features that continue to make it a poplar choice for users looking for added security and privacy while browsing the web:
3B monthly searches carried out by users on protected and private searches
6M monthly downloads as more and more users discover the peace of mind security and privacy brings
DuckDuckGo works on phones, tablets, laptops, and desktops as well
Users give the app an average 4.8 star rating
You can find the app and download for free on Apple & Google Play
DuckDuckGo has donated more than $3.65 million dollars towards cyber security
Customer service reps are ready to assist with any questions or concerns