---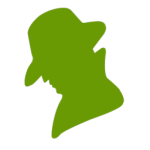 All In One VPN Client Download
ibVPN is a cross platform application providing VPN, DNS and Proxy servers from multiple countries. It is an accepted method of staying secure and protecting data when connected to internet. Its browser extensions and add-ons are also available that can be installed to improve online experience. Overall it is a user friendly tool that helps you hide your IP address and hence keeps you safe from spying.
Software details
---
Windows 10 / Windows 7 / Windows 8
Software description
---
Staying safe online can't be guaranteed by using only antiviruses and secure passwords. With advancements in technology, cybercriminals have also found many ways to exploit different aspects of their digital lives. If you're not careful, you could be a victim of these hackers. If you heard of the word VPN, then you might be familiar with it already. Regardless, security experts highly advise all individuals to use VPN when browsing online.
Not only that it makes you secure online, but it also allows you to do different things. There are so many VPN cases, but the most important thing is changing location to hide from attackers and prying eyes. If you're looking to start using a VPN, you can use the All In One VPN Client. It's a great VPN provider with lots of features. Try it out yourself and purchase it later.
What features to expect with "All In One VPN Client"?
Auto-start application
Auto-reconnect after disconnection
Unblock geo-restricted sites
No logs policy
Multiple connections
Support P2P-based servers
And many more
Major functionalities of All In One VPN Client
Auto-start application
After restarting your computer, All In One VPN Client can automatically run. It helps so you don't forget to turn on your VPN before you connect to the Internet. Also, it can automatically log in to your account, making the operation more seamless. In the long run, you will thank All In One VPN Client for saving you more time than you can spend on other essential things.
Auto-reconnect after disconnection
If the VPN gets disconnected, All In One VPN Client can automatically detect the event and immediately. It will auto-restart and connect the service, so you don't have to attend to it, especially when you're doing something else.
Unblock geo-restricted sites
All In One VPN Client can unblock geo-restricted sites. There are many websites, applications, and content that are locked in specific regions or countries. It utilizes Smart DNS to access blocked content effectively. Also, you can bypass censorship imposed by your government for more internet freedom.
No logs policy
All In One VPN Client has a strict no-logs policy. Since it promises to take care of your privacy online, it would do no such thing as collecting data from users. You can confidently use it without worrying about your data being leaked or uploaded to a remote server. We haven't, don't analyze your data, and never will. Your web activities and history remain on your device. If you clear your web activities, you can be sure that they're entirely gone. Rest assured, you are safe with "All In One VPN Client."
Multiple connections
In using All In One VPN Client, you can use multiple connections to other VPN providers. You can connect to an L2TP, OpenVPN, PPTP, and SSTP servers. There is no need to switch between them; you can put them in a single accessible place.
Support P2P-based servers
If you use a peer-to-peer network, you can still use All In One VPN Client with it. Make your already private network more secure with "All In One VPN Client."