---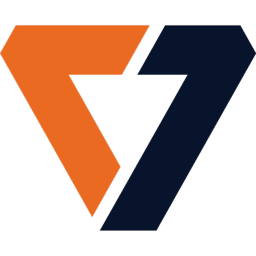 K7 Total Security Download
K7 Total Security is a great product that offers a wide range of features to its users. It is easy to use and has a user-friendly interface. The customer support is excellent and the money-back guarantee makes it a risk-free purchase. If you are looking for a reliable and affordable security solution, K7 Total Security is the right choice for you.
Software details
---
Software description
---
K7 Total Security is an anti-virus, virus removal, and tech security suite. Made by a company of the same name, the K7 Security team brings 30 years of security, tech intelligence, and system insight to users from the DOS generation to the cloud computing age and beyond.
Software Features
This is a full security suite that covers active scanning, live detection, and removal. It's not just for virus removal; nagware, adware, spyware, bloatware, and many intended extra programs that some people may want, but not without consent, are also covered.
Potentially Unwanted Programs or PUPs are a tricky spot. For every tech-savvy person who hates extra programs attached to their downloads, there's someone who wants bonuses and feels excited at the idea of a bundle.
Regardless of best practices, it's important for software to cover those multiple preference paths. The Total Security package covers all of that.
Here are the major features included with the Total version download:
Parental Control
The Total Security Parental control system is designed to keep children safe at a standard, strong level.
But, we all know that heavy-handed filters can block needed information. Everyone thinks differently when using certain words, and as children grow older, you may be fine letting them browse the web with their personal ability to use common sense.
That's why, in addition to the standard filter, you have the ability to add, remove, allow, or deny future websites on specific devices. If you want to control access time, there are time blocks available.
It's not just for the internet in general; if you want your kids to be able to check the internet for homework in the middle of the night because they forgot, they can. But, you can allow heavier blocking to online games or specific sites if it's something that keeps them up all night.
Threat Detection
The K7 system uses real-time scanning for web traffic and downloads. Ransomware has been a growing problem for over a decade with no real end in sight other than protecting yourself, so scanning is crucial.
If you're the kind of person who lives on the edge of the internet and downloads content from less-than-safe websites, you at least need a few warnings before you commit to the risky download.
Email security is also helpful, since people who handle invoices, proposals, and other attachments may quickly rush through their emails and download something dangerous. Those of us who work understand; it's not about clicking a single suspicious email, but having to sift through hundreds if not thousands of emails with attachments.
Virtual Keyboard
Keyloggers can be scary, but they're very simple and used to steal easy information from the vast sea of internet users who aren't secure on the internet.
Exactly as the name implies, a keylogger keeps a record of the keys pressed. Keyloggers have to be small and silent, since the bigger the file, the greater the risk of detection.
At most, keyloggers record keystrokes and the entry field. The entry field is the label where users type, such as name, address, username, and password. This gives the thief not just the text you're typing, but often where it's entered.
A virtual keyboard interrupts the keylogger's job. The keylogger has to be bigger and stronger in order to record the virtual keyboard.
While such spying software exists, it's not the norm and would indicate a more focused type of attack. Also, since such risks have a bigger data footprint, it's easier to detect and track such attacks.
For most users, simply defeating basic keyloggers is a massive defense on its own. There's no such thing as a perfect defense, but having many tools to mitigate risk is important. Virtual keyboards are a great way to mitigate risk.
Pros and Cons
Pros
Great features for a reasonable price.

The Total tier's features are great for the price, with the only exception being the lack of mobile device support unless you pay for Ultimate.
Flexible Parental Controls

Having not only a filter, but filter and access time flexibility is great. It's customizable, it makes sense, and the guides for adding more nuance to the settings are all great.
Cons
No mobile device support. 

You have to pay for the Ultimate version to get mobile device support. Total does not include mobile device support, which is odd since mobile device support costs are increasingly standard for Total's price point.

K7 could add something like ransomware or security breach insurance to the Ultimate version, and move mobile device support to align their tiers for the modern market.
Final Thoughts
K7's Total Security is a great protection suite for the price. It provides more than just peace of mind or a replacement for common sense; it's a system that helps power users and busy people protect themselves from fast-paced mistakes that may happen when working from home.
As more people work remotely–and work with bigger distractions–having better threat mitigation is vital. Check out the Total Security tier and test out its performance.