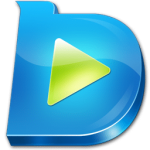 Leawo Blu-ray Player Download
The Leawo Player is the perfect software solution for playing HD movies and DVD on the computer. The application offers several outstanding features like region free disc playing and hardware acceleration. One of the highlighted characteristics of this software is its capacity to remove regional codes. This technology allows users to play any DVD or HD movie without bothering about region requirement.
Special features
The software is quite easy to handle and have several amazing settings including different types of video and audio options, auto subtitles and the ability to connect with a large variety of hardware including speaker systems and receivers. The software is able to run both older Blu ray movies and newer ones. Another nice thing about this player is that the baseline specifications are higher enough to be impressive. For example, this player is compatible and plays all of the format variants including different frame rates.
Format conversion
The Leawo Blu ray Player has the capacity to convert a 2D movie into 3D and to convert a normal Blu-ray or DVD to a 3D format. It is also possible to create 3D movies in six various default effects such as: blue/yellow, red/blue, red/green, red/cyan and many more.
Editing a video using Leawo Blu Ray Player
Internal video editor is the unique highlight of this software. Users are allowed to apply watermarks, apply images, adjust volume zoom, saturation, contrast and brightness, trim the length of the video and even to crop the size of the video. In MAC version, it is possible to rotate the video to create special view angles. It helps the user to transform a dull video into something really attractive and appealing.