---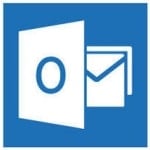 Microsoft Outlook Download
Microsoft Outlook is an effective application to help you manage your Emails and other important tasks. It's a licensed product that is available for Windows users. You can also get its iOS or Android version to enjoy it on your smartphone. It's a personal information manager. You can either download it as an individual application or get it along with the MS Office Suite. It's a paid application, but you can use its trial version for free. It's a useful application that can benefit you in many ways. Due to its intuitive interface, you can make the most of its functionalities.
Software details
---
Android / mac / Windows 10 / Windows 7 / Windows 8
Software description
---
Being a Windows user, you may have already heard of Microsoft Outlook. It's a licensed application by Microsoft Corporation that provides you with an effective mailing service. You can also manage various other tasks with the help of its functions.
Arrange Your Inbox
Why Microsoft Outlook is the top choice of users is because it's extremely easy to use. You can ditch the older versions of this application and try its latest version out.
Its efficient inbox assists you in sorting your emails. The important emails from your colleagues, family or friends appear in its focused section, whereas the less important emails are filtered out.
Manage Calendar
Efficient time management is the key to success. This software helps you stay organized and remember important tasks. You can mark important dates in the calendar along with necessary details. It'll alert you of the upcoming events so that you don't miss out on deadlines.
When an important meeting at your workplace is coming up, don't forget to add it to the smart calendar. Aside from reminding you of the meeting, it'll also help you determine whether or not your coworkers are going to join you for the meeting.
You can share your digital calendar with your colleagues. They can provide the feedback as to whether or not they intend to attend the meeting with a single mouse click.
Intuitive User Interface
Many people avoid using Microsoft Outlook because they find its interface a little too complex. But its latest version, Microsoft Outlook 2016, is free from such issues. It has an intuitive GUI that makes it a great choice for beginners as well as pro users.
Back in the day, computer users could only use its online version, but now it's also available as a desktop application. Its attractive interface makes it easier to understand its functionalities.
Connect with Your Social Accounts
A prominent feature of Microsoft Outlook is that you can connect it to your social media accounts. Social Connector is a free add-on that facilitates you to integrate your Facebook, LinkedIn or Windows Live Messenger account with MS Outlook. It helps you keep an eye on social media updates and improves communication.
Conclusion
Now that you know the plethora of benefits Microsoft Outlook offers, you should give it a try. It'll aid you in managing your Email inbox and staying organized with its calendar.
Alternate Softwares