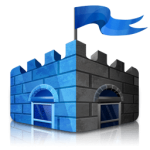 Microsoft Security Essentials Download
Microsoft Security Essentials is an antivirus solution that effectively protects your PC from malware attacks. It helps you stay safe from potential threats that tamper with the performance of your system and may halt its operations. It's a free tool available for Windows PC. You can use it with Windows 7 and all previous versions of the operating system. The later versions of Windows OS have built-in anti-malware tool, called Windows Defender. So, you need not install it. This application is available in more than 33 languages. You download it on 32-bit as well as 64-bit architecture.
Microsoft Security Essentials (MSE) has been tested in several live threat environments in order to judge its capability and unique features. It is a famous brand that is trusted by a huge volume of Window's users to protect their system and other essential files from, external and internal threats. Though developers have recommended using the product for only basic protection, but many people label it to be a comprehensive protection solution.  MSE was launched only a few years ago, but it has managed to gain trust of many people. Microsoft has been criticized occasionally for its low-profile Window's protection features, but this protection software has filled the gap. It possesses both – antimalware and antivirus protection capabilities.
Good for Your Windows
Microsoft Security Essentials is described as a part of Genuine Windows system, which can be used on personal computers only. There are no complex rules for using MSE, as you can use on ten different machines at the same time. If you go for a higher number of computers or a large business setup, it is recommended to use the Microsoft's Forefront Endpoint Protection. Since its launch the developers of MSE have tried hard to upkeep its reputation. There is a small task bar icon that represents the status of protection offered on the system. When its running, it does not affect other programs, as it does not slows down the PC. If you want to run a scan run the settings tool and choose your scan option – custom, quick or full.
Getting Started
Installing MSE is very easy once you download it, it will take place of the Microsoft Windows Defender. What happens next is that, Microsoft Security Essentials downloads the latest set of malware from the Microsoft's server. It will start scanning your PC for any possible threats and then start offering real time protection. This step-by-step automatic procedure of installing and downloading MSE has impressed many users. It's a great thing that you don't need to take the headache and simple watch the scan process. The tiny taskbar ticker that we have talked about earlier gives an indication for any sort of threat to your system. It will change color and ask you to take the required action.
Final Verdict – Why is it Important for Your System?
You don't need to schedule any special scan session. MSE will run a quick scan once, every seven days. Make sure that the PC is on during the time of scanning so, that you don't miss any important details. You can even adjust the time for scanning your PC for viruses. To make sure that your work is not disturbed and the PC is scanned fully for any sorts of viruses. For custom scan, you can choose any special files or folders and scan them. In the same manner, you can even scan the removable drives. There is one important thing to tell here, you must make use of MSE to detect any sort of malware in zip files. Don't turn off the option of archive scanning.