---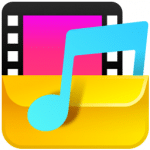 Movavi Video Converter Download
Movavi Video Converter also comes with a host of features that you can really utilize to full effect. Convert videos faster from your device or from the web. Have a favorite format? Pick from more than 10 featured and 200 preset for all sorts of device formats to convert to.
Software details
---
mac / Windows 10 / Windows 8
Software description
---
Movavi Video Converter is a software designed to convert video and other media files from one format to another. It supports a number of different file formats along with HD support, and several additional options, such as cropping. The software comes for both Windows and Mac.
Video Conversion
Movavi Video Converter supports several popular formats commonly used for video production (including web formats), as well as a lot of less known formats. These include:
AVI
MP4
WebM
WMV
3GP
MOV
and much more
It's important to note that popular video formats do not work in isolation, on their own. They require so called codecs that are used to encode and decode the video. Movavi Video Converter supports all the major codecs, such as H.264, H.263, MPEG-4, as well as more specific ones.
Additionally, Movavi Video Converter is able to work with audio and image files. You can extract plain audio from your video clip and convert audio from one format to another. In other words, the software can function as an audio converter. The supported audio formats include:
These and others include all the required audio codecs.
Movavi Video Converter can be useful if you want to convert raw images from a photo camera. The software converts in bulk, so it can be used with a large number of files at once. The supported image formats included popular ones like JPG, PNG and GIF, as well as numerous raw image formats from different device vendors.
What if you want to convert a video with subtitles, such as from DVD? Movavi Video Converter supports popular subtitle types and preserves them during conversion. The subtitle types include DVD Sub, SRT, X-Sub, SSA, Subrip and many others. You can see the full list on the official website.
Additional Features
What if the video is too wide, or it contains unnecessary black bars on the edges? What if the video was recorded with a phone camera and it is in the wrong orientation? For both of these cases, Movavi Video Converter includes simple editing functionality. The program lets you easily rotate and crop the clip: you can fix the wrong orientation and remove the redundant black bars with a click of the mouse. What if the video is shaky? In that case, you can try to stabilize it, which is another option included in the software.
What if the audio track of your video or a plain audio file contains too much noise? You can adjust the sound in one click. You can also use a special option to improve the video quality.
It's pretty common to add your own attribution to a video. A lot of video clips seen on the internet contain graphic watermarks and arbitrary labels embedded into each frame of the clip. When converting video files, Movavi Video Converter allows you to add your own watermarks and captions in the process. You can choose any logo and embed it into your video if you need to.
Alternate Softwares