Advertisement
---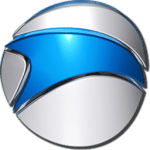 SRWare Iron is an alternative browser that provides users a fast internet experience with remarkable security and privacy. The Chrome users can easily get used to it because it is not too different but provides you with additional functionalities. It maximizes your privacy by keeping the information secure from the publishers and thus lets you browse internet without getting worried.
Software details
---
Android / Linux / mac / Windows 10 / Windows 8
Software description
---
SRWare Iron is said to be the browser for future due to its attractive interface, security measures and advanced features. It is a free product whose source code can also be downloaded through internet. It was launched in 2008 but was made open source in the mid of 2015. It is developed using the Chromium open source product that is also the basis for Google Chrome browser, but it is considered to be a safer browser than Chrome because it does not send unnecessary reports and suggestions to big internet groups.
Privacy Features:
Unlike Chrome, it does not send the installation number or promotional campaign number to Chrome after you have installed and used the browser for the first time. It also does not send internet browsing information to the server. Whenever any false website address is entered it displays an error but does not send the report to servers. The crashes and failure are also kept private and the information about installation and update is saved from developers.
Other Benefits:
SRWare Iron has fast browsing speed and loads webpages efficiently within no time. It lets you import settings and plugins from other browsers by logging in with your account. It has the features of password manager, synchronization, bookmark tool, incognito mode and task manager that manage your browser and make work easier for you.
Enable Flash:
SRWare Iron has additional option of enable flash that directs you to the safe Adobe Flash Player download link from where you can download its PPAPI version that is supported by the browser. The instructions for downloading and installation of the player are clearly explained and the user must follow them for successful installation.
Iron Extensions:
This option directs you to the blog where all the extensions for the browser are listed in various posts. The users can read about the benefits of each extension and plug-in for making a better decision about which extensions they need the most while which ones are not much beneficial for them.
Iron Forum:
There is a community page maintained for the users where everyone can share their views about different topics and communicate with each other in multiple languages. You can find answers to your problems by letting others know of them and finding best possible solutions through their answers.
Requirements:
SRWare Iron is a compact web browser that does not have high system requirements. It is compatible with 32 bit and 64 bit systems of Microsoft Windows, Mac OS X and Linux operating systems. There is a portable version available too for this browser that needs not to be installed and can run on your system with the portable storage devices such as USB sticks.