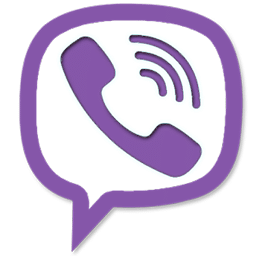 Viber is an all-in-one communication application. You can share instant messages, make live audio or video calls, and express yourself through expressive stickers. It also facilitates you to communicate with your friends via group chats. Since the software runs in the background, it doesn't waste system resources. The notifications appear in the system tray to keep you updated. All you need to do is to create your account with your mobile phone number and you can use this tool for free. Rakuten Viber launched this software in 2010 for smartphones and later released its desktop version to facilitate users.
If you are trying to catch a vibe and see what is going on with the people around you or people you have similar interests with, consider Viber Messenger.
Viber is a free-to-download encrypted messenger app, available on IOS, Android, WearOS, and computer devices – Linux, Windows, and macOS. It was released in 2010, and its parent company was purchased in 2014 by the influential Japanese multinational e-commerce conglomerate Rakuten. Since its initial release and subsequent purchase, international interest in the app has significantly grown, and there are currently millions of active users on the platform.
The Viber app has a few primary services that make it stand out from other communication apps. It offers encrypted one-on-one conversations and group chats with the ability to set a timer for when you want specific messages to be deleted. All messages are encrypted; not even Viber can see your messages at any point. You can also get app-specific contacts by giving friends encryption keys to add you or contact people through your phone contacts if you give the go-ahead.
You can video chat with up to 40 people and instantly switch between devices. You can also have group chats of up to 250 people. Video calls, audio calls, and messaging threads are synced on all devices, which means you can instantly pick up calls when switching from your phone to your laptop. The messenger function of this app works similarly to the Messages app on Apple devices. There are also built-in functions that allow you to share GIFS, files, videos, and pictures with your friends and family.
If you want to chat with more people, create a public community, or join an existing group. These communities are built around common interests and allow for unlimited members. Admins and owners of these groups have special permissions that they wouldn't have in a group chat.
Viber Out, the last standout feature, is an additional communication service offered by the app for an additional charge. Various plans give you bundled minutes that renew every week or month for international landline calls to people who don't have a mobile phone or have no internet service. Purchase minutes through the iTunes and Google Play Store or the app.
Given the popularity of and variety of services offered by the app, you will have no trouble talking with or finding someone to talk to.