---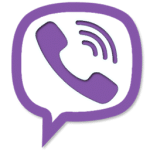 Viber is an all-in-one communication application. You can share instant messages, make live audio or video calls, and express yourself through expressive stickers. It also facilitates you to communicate with your friends via group chats. Since the software runs in the background, it doesn't waste system resources. The notifications appear in the system tray to keep you updated. All you need to do is to create your account with your mobile phone number and you can use this tool for free. Rakuten Viber launched this software in 2010 for smartphones and later released its desktop version to facilitate users.
Software details
---
Android / iphone / Linux / mac / Windows 10 / Windows 8
Software description
---
Communication is foundational to all relationships. So much communication is now online and continuing to go in that direction. And it is essential to have great tools for communicating online. Now with Viber, a free messaging and calling service, a full set of tools is literally at your fingertips.
Viber is a phone/video calling and chat service that you use over the Internet. You can connect with other Viber users through the service – or even with people who haven't signed up for Viber.
Viber Features
Viber offers a full suite of comprehensive communication tools. Thanks to Viber, you can do all this – for free:
Send and receive text messages
Do you need to send a quick – or not-so-quick – text message? No problem. Viber has you covered, because with the software you can easily send and receive text messages.
But what you can send does not stop at simple text messages. You can send photos, videos, stickers (more than 55,000 are available, or make your own), emoji reactions, and files of various types. You can also record voice messages and instant video messages.
And you can make your messages look exactly the way you want them to display using innovative features like Viber lenses.
You can send unlimited characters in texts, so type and message away. Messaging with Viber is creative and fun.
Make Voice and Video Calls
Through Viber you can talk to your heart's content, enjoying unlimited voice calls with other Viber users. And if you prefer to talk via a video call, you can do that too, because Viber also offers the ability to make video calls.
Up to 50 people can be on a call at a time. So that's ideal for catching up with large groups of family and friends, or having a business-related conference.
That includes calling people who do not have Viber. Even better, the call quality is excellent.
If you're ready to move away from traditional phone calling services and plans, Viber is an ideal option.
Enjoy Group Chats
Whether you want to chat with friends and family, a book club, an exercise group, or anyone else, it is straightforward to communicate through Viber. Group chats are easy to set up. As many as 250 people can be on a group chat at a time.
And to make things even more interesting and fun, in group chats you can hold polls, give quizzes, and receive reactions from participants. Those reactions can include the ever-important and expressive emojis.
Participate in Communities
We all want to be part of a community and feel that special sense of belonging that comes from community. Viber supports that by offering the ability to participate in communities and channels online.
That means you can be part of groups with people who have similar interests that you have, no matter what that interest might be. Viber communities range from content related to sports and news to cooking and travel. You can even start your own communities in Viber.
Include Reminders and Prompts
Viber keeps you in the loop by integrating features like reminders. That way you won't miss important scheduled calls and other events.
Viber Key Highlights
By now you can see that Viber is built for today's communication needs. Let's go over some of the key highlights you'll be getting with Viber.
Excellent Security and Encryption
We know that your privacy and security couldn't be any more important – to you and to us. And Viber includes top-notch security and encryption.
Every time you are on a person-to-person call or chat, and when you are on a group chat, Viber has end-to-end encryption built in. You can have peace of mind in knowing that we are protecting your security, and no one other than you can read your private messages.
Self-Destructing Messages
On Viber, messages from chats will "disappear" and go away permanently when you set a timer for them. You get to decide how long that will be, whether 10 seconds, a minute, or up to a day.
Communication Seamlessly Across Devices
When you have Viber, you can communicate using various devices, including computers and phones. As long as whoever you're communicating with has Viber (and even if they don't), you're good to go.
Clear Call Quality
With Viber you enjoy great audio and video quality as well as crisp reception on your calls. That makes calling so much more pleasant.
Low-Cost Calls With Viber Out
An added feature you can receive is called Viber Out. With Viber Out you can make domestic and international calls to landlines and mobile phones for a low cost.
Here's how it works. You get a subscription through Viber Out for a certain number of phone calling minutes, and those minutes can be used to call a particular phone number. You buy the minutes in the Viber app and can renew your subscription weekly or monthly.
Viber is a part of the Rakuten Group, which is a world leader in e-commerce and financial services.
When you are ready to take your communications to the next level, come over to Viber. Start calling and chatting through Viber today.
Alternate Softwares