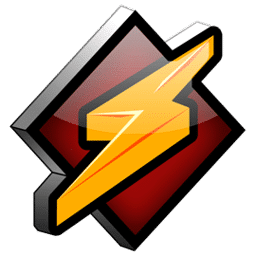 Nullsoft Winamp is a fast, flexible, high-fidelity media player for Windows. This player supports playback of many audio (MP3, OGG, AAC, WAV, MOD, XM, S3M, IT, MIDI, etc) and video types (AVI, ASF, MPEG, NSV).
Winamp is basically a music manager that comes with different plunging and skins. It allows you to import your music library from iTunes also along with the complete information about the song. Win amp also supports conversion of audio files and listening to the online radio stations. Apart from that, you can also encode mp3 files and burn and rid CDs. This software supports more than 50 different formats of audio files and thus, makes it easier for you to handle multiple numbers of files very easily. Maybe that is the reason for its immense popularity and usage.
How to use the music player?
It is very simple to use Winamp, as first of all, you need to develop playlists simply by dragging and dropping the songs in the player. If you don't have a list ready just leave it on the player to find songs of your preference. It takes help from the large video and music database called Grace note. Isn't it wonderful to have a live DJ to select songs for you according to your choice? There is a standard equalizer that allows you to customize the quality of your audio file. You can use a present or carry out the adjustments manually. Some popular presets include Full Treble, Techno and Soft Rock. You won't get bored with this player, as there is a visualize to accompany your playlist. Visuals will play according to the movement of sound waves.
Is it easy to use?
Beginners might find it complex, but it is quite versatile. Manufacturers have worked hard to make it simple. You will need some time to learn different features of this player and will become used to them very quickly. User interface is quite appealing and sleek and the icons are easy to understand. You will at once realize the 'play' and 'pause' buttons that bear the traditional look. If, you have used different mp3 programs it is very easy to get comfortable with the Winamp controls.
The main window hosts the entire collection of your audio files. You can easily find the song or album of your choice, as there are two separate boxes designed especially for albums and artists. You can adjust the music player boxes according to your choice. You can either play the tracks only; choose a special album or an artist to listen to. Hence, we can say that it is quite easy to use. Though, you will need some time to learn the impressing features of Winamp.
Summary of the Winamp review
Winamp makes it quite easy for you to enjoy music, convert audio files, burn and organize different tracks. You can make your player appear attractive by choosing any of the available skins. You won't feel confused while using this player, as there are support and help options all over the interface. The only drawback is that if, you uninstall the program from your system it will leave a folder with its name even after its complete removal. But still, it's one of the oldest and most reliable music managers out there.