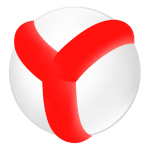 Yandex Browser is an effective browser that gives you a secure web experience in a compact interface. It can import settings from compatible web browsers and can synchronize your search results by letting you log in through your account. It lets you safely surf internet with the help of its advanced security tools which ensure that your PC remains safe from malware.
Yandex Browser is a great addition in the world of web browsers. It is a useful solution for searching internet through secure yet easy interface. The product was originally launched by Yandex in 2012 and is still progressing under incremental development phase. It is a multilingual tool that is free to use and is available in ad-free form. The layout engine used behind this browser is Blink and it can support Android, Windows, OS X, iOS and Linux operating system on different types of devices. It has become the top choice of Russian internet users and is successfully gaining popularity in other countries as well.
Fast Browsing:
Yandex Browser is known for its considerably fast speed. It has acquired Opera Turbo Technology that is helpful in executing search results faster than other browsers. For this purpose, it uses data compression mode that compresses the data of web pages so they can load quickly and can be opened in no time even on slow internet connections.
Secure Service:
It is a reliable web browser through which users can perform web search without any fears. It saves your system from hacking attacks due to various built-in features which can efficiently resolve major security issues. It scans the content of webpages that you are visiting in order to make sure that it is safe from viruses. The downloaded files are also scanned for security reasons. You can enable its security features when connected to public Wi-Fi to avoid identity theft. It protects your passwords and transaction details so you can perform secure online banking and can protect your hard earned money.
User Interface:
The user interface of Yandex Browser is unique and attractive that enables users to browse internet in tabbed mode. It keeps a collection of your favorite webpages on its homepage and allows users to sync this record with multiple other devices. The downloaded files can be accessed via Downloads menu that keeps track of downloaded content on all devices. You can quickly access recently closed websites through Recently Closed tab. This feature is helpful when opened webpages are closed accidentally. Its interface can be modified according to use preferences for improving the online experience.
Tools:
The browser offers support for various extensions that help you perform additional functions. Lightshot tool can manage captured screenshots, movie theatre mode can control brightness during videos, Evernote can store your ideas, LastPass can keep your passwords secure, Pocket can save content such as articles and news for later use, Adguard can block popup ads and Antishock can save you from offensive images. Its Bookmark tab contains your favorite webpages and helps you visit them quickly.