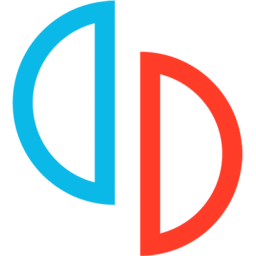 The Yuzu emulator makes it easy to play Nintendo Switch games on any Windows computer. It's an open source program written in C++, designed to allow anyone to download and customize it to fit what they're looking for. While there are other emulators for the Nintendo Switch, the Yuzu emulator stands out in being not only open source, but intentionally patterned to be customizable and easy to use. 
Since Yuzu Emulator is open source, anyone can easily download the software directly from their web page. They provide the source code, which you can then modify as you like. Different modifications will optimze the software for different types of games.
History
The Yuzu emulator debuted in 2018, less than a year after the Nintendo Switch first entered the scene. It's designers are from Citra, who also developed the Nintendo 3DS emulator. Since then the emulator has been continually enhanced to work with new popular games.
Prerequisites
While it's designed to be flexible, the Yuzu emulator will not work for everyone. First you must have a Nintendo Switch that's hackable. Only certain models are open to this type of hacking. In addition once your Switch has been patched you may not be able to use it in this way. You can quickly check to see if your Switch is patched and if not, you're free to continue on.
Setup
Once you've verified that your Nintendo Switch has the right configuration for the Yuzu emulator you can begin the setup. You'll use the Switch's hidden recovery mode, RCM, to exploit the recovery mode and hack into the source code. You'll then use the installation wizard to install a driver before connecting your Switch to your PC using a usb-c cable.
To complete setup you'll load software onto a mircoSD card and insert the card into your Switch.  Place the files in a folder on your Switch, making sure to carefully follow the instructions in the setup guide the ensure your Switch is in the right mode and you're placing the files in the right place. Next you'll need to dump your system decryption codes so that you can decrypt your games files and play them on your PC.
Once you've reached this step you're ready to load your games onto your PC. for a basic setup this is a fairly simple process but it'll get more complicated for certain games.
Playable Games
For some games to be playable on the emulator you'll need to download files that are outside of the system firmware. You'll need to follow game-specific instructions in those cases. You can also look up tips and tricks for making games more enjoyable and authentic in a PC environment. There are plenty of discussion boards out there to help you navigate.