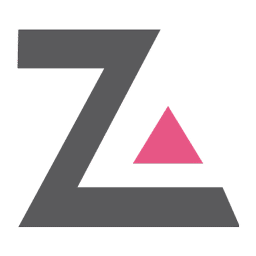 ZoneAlarm Free Firewall Download
Hackers keep on finding new techniques for getting access to your personal information and intruding into your system. ZoneAlarm Free is a great software suite for stopping these actions and keeping your PC safe from online attacks. It is a free tool that takes efficient security measures and provides online storage space for creating backup of your data. It automatically takes action against attacks from networks and maintains reports about its working. You can check these reports any time.
ZoneAlarm Free Firewall is a Two-way firewall proactively makes the user invisible against hackers. It detects and protects against any inbound/outbound attacks and disables any malicious programs instantly. Its Advanced Firewall feature spots any online suspicious behavior and stops attacks. Additional protection layer features ensure unsurpassed security. Real-time updates for security is provided through DefenseNet™, quickly respond to threats and protects PC from any latest attacks.
It is an excellent Firewall and Anti-virus solution that decreases the exposure of your system to online threats by making its virtual ports invisible to unauthorized networks. ZoneAlarm is the free edition of this software that can't be used for commercial purpose. It is compatible with many other firewalls and can work quickly in their presence too.
Features:
The basic Firewall of ZoneAlarm Free is Two-way that keeps checking on inbound and outbound connections created by different programs. It possesses a very clean and interactive graphical user interface for allowing users to use all its options efficiently.
User Interface:
It shows the tab for Anti-virus and allows you to download it for increasing security. Its identity & data category can safeguard your identity and protect it with monitoring and alerts, and also lets you archive your data files to online storage after it is activated.
Other Options:
The preferences option lets you adjust lockdown software configuration by setting the password. You can customize backup and restore security settings, start it with system startup and can enable proxy server.
System Requirements:
ZoneAlarm Free can execute on 32 bit and 64 bit systems having Microsoft Windows operating system. The compatible OS versions are XP, Vista, 7, 8, 8.1 and 10. You can use 1 GHz or faster processor, 2 GB RAM and 100 MB of free hard disk space for the Firewall. Its anti-virus requires additional disk space. Anti-Keylogger can run with Internet Explorer 7+, Mozilla Firefox, Google Chrome, Opera and Apple Safari browsers.