Advertisement
---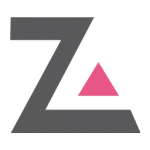 ZoneAlarm PRO Firewall features sophisticated firewall protection, which proactively blocks inbound and outbound network attacks. Advanced Network Monitor of the program prevents spyware activities and stops viruses which other anti-virus software let go in. The secure file download prevents downloading of malware, Web protection ensures safe use of the Internet and web sites.
Software details
---
Software description
---
This amazing personal firewall software has the facilities to protect your computer from unauthorized external intrusion. The program has the talent to block malicious software, which are downloaded various web sites, and preventing the access to malicious sites.
The main features of the program:
• Software management:
The firewall monitor programs using behavioral analysis to detect distrustful activity and blocking new attacks that are ignored by traditional anti-virus.
• Offers two-way protection:
The software has the potential to block foreign invasion and hackers, makes your system invisible on the net.
ZoneAlarm PRO Firewall: Web protection
• Secure uploads:
Analyzes downloads, using patented technology and warns if the download file is a malware. Block such contents to prevent them from infecting your computer.
• Anti-phishing and site status:
Phishing Protection checks the authenticity of websites and creates warning messages if you visit a dangerous website.
• Anti-spam:
Filter unwanted email and spam.
ZoneAlarm PRO Firewall: protection of personal data
• Monitor your credit card:
Protects your credit card with a daily monitoring reports
• Online backup.