Advertisement
---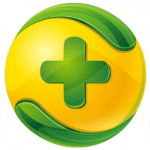 360 Total Security

Download
360 Total Security managed to block nearly 70% of malware downloads. It is good to know that most of the threatening downloads were stopped right at the beginning.
Software details
---
Windows 10 / Windows 7 / Windows 8
Software description
---
360 Total Security Premium has passed several independent tests and acquired good ratings. The best score was found for malicious download tracking and malware blocking test. Apart from these scores, the antiphishing test score was also brilliant. The good thing is that Sandbox enables safe testing of the iffy programs. The manufacturer of this antivirus is Qihoo, which is one of the most extensive search and internet services providers in China. In the same manner, their totally-free antivirus program is an innovative product.
360 Total Security is better than many other commercial antivirus products in the market. You can use this program efficiently with the help of great and detailed icons. There is an option to launch a quick, customized or full system scam. Don't forget to turn on the Bitdefender and Avira engines, after the installation, for maximum protection. 360 Total Security offers different desktop themes to change the appearance.
Lab scores
According to a lab test, 360 Total Security managed to gather impressive scores. Two significant tests – effective protection and detection test earned it the title of Advanced+, which is undoubtedly a very high ranking.
Malware Blocking
Apart from the main internal antivirus engine, the licensed engines from Avira and Bitdefender are also included. You will need to do some settings to get the best level of protection possible from these licensed search engines. There are five different icons for the five engines – Avira Engine, Bitdefender Engine, QVMIIIAI Engine, System Repair Engine and the 360 Cloud Scan Engine.
For ultimate malware blocking, you will need to configure the real-time protection feature to use the multiple engines efficiently. Professional users often choose customized settings to make use of different functions at the same time. It is essential to secure your system and other necessary files and data from all external and internal threats. And without any doubt, 360 Total Security offers it all.
Threat Detection
Notification window helps in removing any detected threats, and it's a part of the default defense action. But this default action was adjusted after several different samples were analyzed. The option was changed to 'quick scan' or 'remove the threat,' which is a smart move. Observatory tests help in detecting nearly 86% of the threat samples, and this score is entirely satisfactory. When it comes to downloading, 360 Total Security managed to block almost 70% of malware downloads.
Conclusion
Without any doubt, we can say that 360 Total Security is one of the best antivirus software out there. You need to explore the scanning and protection features to make the most out of this antivirus. The best thing is that it is not at all difficult to use and free of cost.