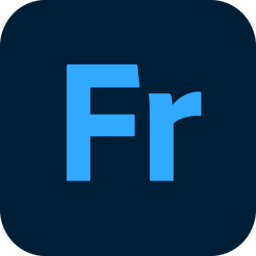 Adobe Fresco is new drawing and painting app built for touch and stylus devices to help creatives unleash their creativity wherever inspiration strikes.
Software details
---
Software description
---
If you're looking for a free drawing app for iOs and Windows operating systems, Adobe Fresco is right up your alley. This app has everything you need to create whatever digital art your heart desires. Since it's free, it works for anyone's budget.
You can also upgrade to a subscription version that lets you access more features. Still, the free version is a robust contender with paid drawing apps for Apple products and Adobe Fresco is a stunning contender of a drawing software.
Let's go over the main features, disadvantages, and advantages to this software before you decide to download the app.
The main features of Adobe Fresco
Adobe Fresco has all the key features that you would want in a drawing software. It has different brushes, pens, pencils, and other strokes to bring your vision to life. It also is able to handle basic animation techniques. Additionally, this software offers raster and vector brushes to create different kinds of images. With amazing educational resources and an awesome support feature, this app is great for those starting their digital art journey and seasoned digital artists alike.
Realistic physics on the brushes, pens, and pencils
While it can be nice to create smooth digital art that looks like it was made on a tablet or computer, there's something to be said about digital art that looks traditional. With all of the beauty of brush strokes or pencil marks but none of the mess or hassle of carrying those tools around, Adobe Fresco delivers. This app features gorgeous brushes and other art tools that mimic their real-life counterparts. This is one of the features that makes this app stand out from the rest.
If you're transitioning from traditional art to digital art, you'll find it comforting that the digital brushes and pencils look and act like the ones you are used to using. This lowers the learning curve on this software. It also makes it easier than ever to break into digital art with a traditional background.
In many free paint software's and other art creation apps, the results can look less than true-to-life because of the price point and quality of the app. For a free app, Adobe Fresco does far better on making their pen and pencils look and act like real-life art supplies. This can be freeing and fun for artists who want to try new mediums but don't want to splurge on new art supplies.
Also, if you have a favorite medium but can't take it with you to school or other settings, you'll be able to use it on-the-go without the messy clean-up process or distraction that it brings.
The vector brushes help bring vector art to life
For those who are less interested in creating digital art that looks like traditional art, the vector brushes are sure to satisfy. If you want to create clean, solid images out of a series of shapes, the vector brushes work intuitively and easily. Since it can be frustrating to try to create vector images when the brushes don't want to create the shapes you envision, this is a vital feature for digital artists.
iPad, iPhone, and Windows tablet users will love the compatibility
If you own an iPad, Windows tablet, or iPhone, this is a great alternative to other apps on the market. Unlike Procreate, you don't need to pay a fee to access the features of this software.
If you want to use this software on multiple devices such as an iPad and a Windows tablet, you will probably need to get two different apps. Still, it can be worth it if you love the features and want to be able to use it on all of your devices.
Easily break into animation with Adobe Fresco
Whether you're trying a new skill or a little rusty after a break from animation, this app makes it easier than ever to smoothly animate a graphic. For frame-by-frame animation, this software turns a once-tedious process into a breeze. This feature is especially helpful for those who work in graphic design and face a regular expectation for graphics to move.
Cons of Adobe Fresco
While we could sing Adobe Fresco's praises till the cows come home, it does have some disadvantages. One of the main issues that many people have with Adobe Fresco is that it doesn't work on Chrome operation systems. This means that those with a Chromebook or Chrome-fueled tablet can't access or use Adobe Fresco.
Also, if you've used Adobe Illustrator in the past, you'll be disappointed to find out that you can use Illustrator brushes on Fresco. This can be a dealbreaker for serious digital artists who rely on Illustrator brushes in their work.
Another con to Adobe Fresco is that you can't create custom brushes in it. If customizing your brushes is a key component to drawing software, you may want to use another one.
Still, if you don't have a Chrome OS tablet or desktop and you don't care about using Illustrator brushes or creating your own brushes, it's a great software worth trying.
Overall, Adobe Fresco is a fantastic drawing software. It has every feature you'd need to make digital artwork that expresses your ideas professionally and personally.