---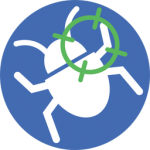 AdwCleaner is an application which searches and removes browser hijackers, potentially unwanted programs (PUP), toolbars, and adware from your computer.
Software details
---
Windows 10 / Windows 7 / Windows 8
Software description
---
AdwCleaner is an advanced software tool for cleaning computer systems of malware and adware. Adware, also known as advertising-supported software, makes money for its creators by displaying advertisements on the screen at random times, typically when the user is web browsing. AdwCleaner quickly cleanses the directories and disks of any software that has been packaged with downloads and has mysteriously installed itself without the user's permission.
It has anti-spam and anti-spy features that remove any malicious software. Some adware tracks users' online activity so that it can show the relevant ads. AdwCleaner locates and deletes unwanted apps and junkware to maintain a hassle-free and optimized online experience.
Key Features:
Find and remove adware and pre-installed software.
It cleans the system of any unwanted files and junk.
It removes any modification of adware to the home page of the web browser.
Make sure the adware hasn't disturbed any website display.
Blocks a pop-up advertisement online or offline.
Works on the performance issues of the system and resolves them.
It keeps the system protected against any crashes.
Put harmful programs and files in quarantine to disable them.
Optimizes internet speeds by removing unnecessary files.
Block the appearance of a random or new browser extension or toolbar.
Removes Adware And Unwanted Files
Adware is unwanted software that promotes obtrusive pop-up advertisements. There are primarily two ways that adware gets onto a user's device. One way is that a user has downloaded a free software program or app with additional software that includes adware without the user's acknowledgment. As a result, the software developer can profit, but the user might suffer from the adware.
Alternately, the software or operating system may contain a flaw that hackers can use to introduce malware, such as some forms of adware, into the computer system. Unwanted preinstalled software, adware, and PUPs (potentially unwanted programs) may all be removed from the system by using Malwarebytes AdwCleaner. After a scan is finished, the user can easily choose whether to delete or restore any items that were found. AdwCleaner will find malicious applications and files on the system and will also delete them.
Keeps The Browsing Safe And Protected
In order to show the user relevant advertising, adware also tracks the user's search and browsing history. Once the developer knows the user's location and browsing history, they can sell that information to other parties to generate more revenue. Adware is not only an annoyance, but it is also a severe malware risk to the user's cybersecurity. Mostly, bundle-apps attack cybersecurity by downloading random toolbars and add-ons into the system.
It can be difficult to remove bothersome toolbars and browser add-ons that were installed with or without the user's consent. AdwCleaner has been developed to assist users in ridding their systems of such annoyances. AdwCleaner quickly searches the system for malware and viruses to assist users in removing them completely. Not only that, it cleans the browser of useless or random toolbars, plugins, and browser extensions.
Optimizes The System And Its Performance
Users may occasionally run into apps that start adding numerous advertisements and even undesirable third-party programs to the installation process while downloading new programs from the internet. These unwanted files, such as malware, spyware, or adware, can produce a lot of junk that makes the system sluggish. These files operating in the background of the system slow down system performance, create difficulties, and limit user productivity.
The Malwarebytes AdwCleaner is useful since it cleans the computer of all the clutter that could slow down the system's performance. It searches for apps, deletes them, and purges the system of any adware and malware that may be causing slow internet and poor system performance. Adware and other infected viruses are removed from the system by using AdwCleaner, and the user may enjoy a hassle-free, enhanced browsing and system experience. Regardless of how they got onto the system, this tool can swiftly and easily uninstall them.
Maintains The Digital Hygiene Of The User
Nowadays, it is typical to stream media online, and downloading programs every other day has become a routine. In the same way that good physical hygiene helps prevent physical infections, good digital hygiene can help safeguard data online. Protecting the device from viruses and other undesirable applications is part of good digital hygiene. In order for a digital machine to operate at its best, it also needs routine maintenance.
The Malwarebytes AdwCleaner maintains the user's digital hygiene by removing toolbars, browser extensions, and plugins. It also deletes all the junk and preinstalled software and prevents accidental adware downloads. AdwCleaner actively works on cleaning the unwanted programs from the system that can affect users' digital footprints.
 Safe and Simple To Use
It is important to download a trustworthy cybersecurity program for the computer system. AdwCleaner is a safe and trusted anti-adware with a simple interface. Not only that, innovative technology is used by Malwarebytes AdwCleaner to find and get rid of any unwanted software and files. The program's user-friendly interface is without a doubt its most vital feature.
Additionally, nothing needs to be installed; users can simply double-click the software to run it. With just one more click, users can get rid of these undesirable programs and clean up the system. AdwCleaner completely scans the system in a few minutes and generates a comprehensive report for the user. Anyone can easily use it without having any technical knowledge. AdwCleaner anti-adware from Malwarebytes is the best tool for removing viruses and adware, optimizing system performance, and maintaining security and hygiene.