Advertisement
---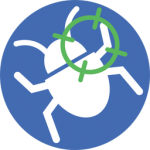 AdwCleaner is a reliable utility that can help you get rid of unwanted programs from your PC. These junk applications aren't good for the performance of the system and reduce its speed. This application runs a thorough scan of the system memory to look for useless files. You can remove these files with a single click. The software is highly customizable, and you can modify its settings as per your preferences. It' a free application, but you have the option to purchase its premium version to enjoy additional benefits. It possesses a simple UI which is suitable for beginners as well as pro users.
Software details
---
Windows 10 / Windows 7 / Windows 8
Software description
---
AdwCleaner is a user-friendly security suite that focuses on the removal of adware on personal computers by offering a simple interface and quick scan tools to automate the scan and removal process. Using an advanced scan engine, the suite can help detect and remove any unwanted programs, toolbars, and hijacker applications. Designed to be easy to use, AdwCleaner has been the tool of choice for home users and IT professionals to protect their systems from malicious programs and applications.
Features:
– Homepage restoration. AdwCleaner can restore homepages in your browser. Intrusive browser plugins can change your homepage and preventing you from restoring your original one. With a simple scan, you can restore it to its original state.
– Removes intrusive browser plugins. With one simple scan, AdwCleaner can help identify and remove harmful browser plugins that interfere with the functionality of your browser.
– Default search engine restoration. As many malicious programs change your default browser and prevent you from restoring it, AdwCleaner can identify these programs. The scan tool can remove them and restore the default search engine your browser uses.
– Removes unauthorized programs. AdwCleaner can help identify and remove programs that may have been installed without your knowledge. It can identify hidden programs in installers of other applications and remove them without affecting legitimate applications.
– Portable and secure. AdwCleaner can be installed on any device and has a light installer. It takes very little storage space and can remove all traces of itself once uninstalled.
– Compatible with antivirus solutions. AdwCleaner is well integrated and can work in parallel with many antivirus programs. It was created to not interfere with antiviruses and avoid being detected as a malicious program.
– Removes toolbars. A simple scan removes all browser toolbars that are installed and are known to be malicious or unwanted. It allows you to select which toolbars you want to keep and which ones you want to delete.
– Removes spyware. AdwCleaner can remove spyware programs that collect data about you and your computer, preventing the information from reaching third parties.
– Fast scans. The scan engine uses modern and advanced algorithms to ensure that it does not overutilize system resources and a full system scan is done within minutes.
– No installation is required. AdwCleaner can be run without being installed. The tool can be downloaded for free and it can be run directly. It can scan the system it is downloaded on and removal is done by just deleting the downloaded executable of AdwCleaner.
– Advanced logging. AdwCleaner offers advanced logging capabilities that allow you to fully monitor all malicious activities on your system, scan results, applications removed and all other actions performed with the tool.
– Secure quarantine. The quarantine feature allows malicious programs and applications to be contained securely, ensuring that their access to your system is restricted.
– Free to download and use. AdwCleaner is completely free to download and use with all features unlocked. The tool is only available for Microsoft Windows 7, 8, and 10 and is available in multiple languages. Updates to the AdwCleaner scan tool are provided free-of-charge.