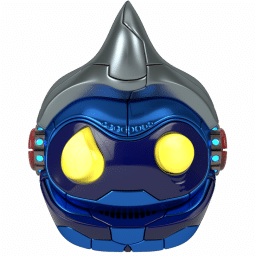 Andy emulator is a Windows-based solution that helps you enjoy Android apps and games on your PC. It's compatible with almost every popular app and runs them at a fast pace. You can download this software for free within a brief time. If you want to enjoy an Android app or game, you can download it via Google Play Store or download its APK file. It provides access to the local file system as well as allows you to store data files in cloud storage. You can integrate it with your smartphone and use your cellphone as a controller.
Do you enjoy playing Android apps and games? Why not run those apps on the big screen of your PC to make the experience even more enjoyable for you?
Andy is a versatile application that assists you in running Android apps and games on your computer. It's an efficient emulator that runs apps without any delay. Installation of this software is extremely easy, but the process takes some time since it's a heavy application.
Run Any Mobile App
The current version of Andy comes equipped with Android Nougat 7.1.2. Therefore, it provides support for almost every app available on Google Play Store. All you need to do is to log in to your Google account and you'll be able to access a myriad of digital apps. You can try out free apps and games as well as purchase paid apps.
It comes packaged with Oracle virtual machine.
creates a virtual environment where you can enjoy any game or app of your choice.
enhances your online experience and saves you from the trouble of unexpected system crashes.
APK Support
Android users often face this problem that their favorite game isn't available on Play Store or it isn't compatible with their smartphone's OS version. You can download Andy to resolve this issue.
APK files allow you to install a game or app with ease. This feature is particularly helpful for using communication apps. The software works with APK files and facilitates you to play games you enjoy the most.
User-Friendly Interface
A prominent feature of Andy is that its user interface is simple and straightforward, which is why you won't find it difficult to learn about its features. It works just like a tablet PC and provides you with complete access to the Android operating system. You can customize its appearance and functionalities to your liking via its settings option.
Remote Access
Did you know Android emulator gives you the opportunity to use your smartphone as a gaming controller? You can connect it via Andy controller app and play various games wirelessly including racing and action games.
All in all, Andy Android emulator is similar to Bluestacks. It gives you access to Android apps and games of your choice so that you can enjoy the experience to the fullest. It also establishes a wireless connection between PC and smartphone so you can use the latter device to play games on the former system.