---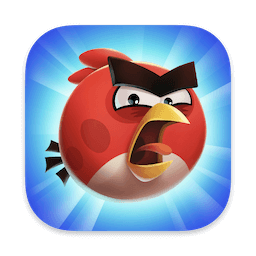 Angry Birds is a video game franchise created by Rovio Entertainment. The series focuses on multi-colored birds who try to save their eggs from green pigs, and has been downloaded more than 3 billion times. In 2012, the first Angry Birds movie was released and grossed over $350 million at the box office. While there are many different versions of the game, the premise is always the same – players use a slingshot to launch birds at pigs stationed in various locations, with the goal of destroying all of the pigs on the level. Whether you're an avid gamer or just curious about one of the most popular mobile games ever made, we hope this article gave you a little insight into what makes Angry Birds so addictive.
Software details
---
Android / iphone / mac / Windows 10 / Windows 11
Software description
---
One of the most popular games of the 2010s, Angry Birds is a puzzle video game developed by Finnish company Rovio Entertainment. The game was first released in 2009 but pulled from app-download stores in 2019. It was re-released in 2022 as Rovio Classics: Angry Birds, better known as "Angry Birds Classic." Though essentially a rebuild of the 2012 version of the game, the new release comes complete with a suite of new in-game updates and a refreshed gaming interface.
How Angry Birds works
The Angry Birds game franchise follows a group of birds who are actively trying to rescue their eggs from a group of green-colored pigs on an island. The main game, Angry Birds Classic, requires a touchscreen and takes up 230.4 MB of storage space. By contrast, Angry Birds 2 (released in 2015 and still available for download) takes up 302.3 MB and has in-app purchases that can take up even more.
Functionality is simple — users use their finger to grab birds (and occasionally other items) and fling them at the pigs via a slingshot. The game is known for its use of physics in each slingshot fling, relying on users to calculate the exact trajectory needed to get the birds over various obstacles.
Angry Birds Classic has eight "episodes" and 400 levels to complete. As players advance, they can complete various challenges and use power-ups to enhance the gameplay.
Device compatibility
Angry Birds is compatible with both iPhone (13 or higher) and Android (6.0 or higher) and can be found on both the Apple App Store and Google Play Store. The game can also be played on iPad, most tablets and Windows 11.
The original game and its initial spinoffs were also compatible with Blackberry 10 and Symbian devices (Nokia's OS), but newer versions no longer are as both of those OS were discontinued. While the hardware of these older devices may still function in the 2020s, their software is unlikely to function properly.
Alternate versions
The popularity of Angry Birds in the early 2010s spawned a whole franchise of app-based games, most also developed by Rovio. Counting some canceled / never-released versions, there were over 100 of these games in total. Most were compatible with both iOS and Android, though several were Android-exclusive. Some can still be played on functioning iPhone versions lower than 13 and Androids prior to 6.0.
Angry Birds 2022 update: pros and cons
The current Angry Birds gaming software follows the same general gameplay as the 2012 version of the game, with some notable changes. Depending on the type of user playing the game and their device, these changes may be seen as either pros or cons.
The end of the freemium play model – Pro & Con
The biggest change seen in the Angry Birds 2022 software is the fact that it switched from a freemium platform to a paid platform with no in-app purchases. The pro of this is that users no longer have to keep paying for upgrades in order to enhance the gaming experience and explore everything it has to offer. For example, the game's "Mighty Eagle" power-up option was a paid-only power-up in the previous version of the game. Now, users can activate it for use in an entire level just by pressing a button.
The con that comes with the end of the freemium setup is that there is now a cost upfront ($0.99) instead of allowing users to download and play the game for free. On the previous versions, users who did not wish to pay for upgrades could continue playing the game for free while watching advertisements instead of paying.
No in-game advertisements – Pro
Players of the previous iterations of Angry Birds had to contend with ads displayed on the side margins and as pop-ups throughout the game, which were more numerous with the entirely free versions. The 2022 rendition of the game is entirely advertisement free, with the exception of a small icon in the corner that leads users to Rovio's other games available for download. The new ad-free setup makes for more seamless gameplay without interruptions.
No MacOS compatibility – Con
Despite being compatible with both Android and iPhone devices, the newest version of Angry Birds is not available for download on MacOS computer devices. This may be confusing to some users, as iPhone- and iPad-compatible apps are generally always available on silicon MacOS computers without the need for modification.
HD visuals – Pro/Con
Angry Birds Classic was rebuilt from the ground up using Unity's High Definition Render Pipeline (HDRP), a software-building tool that helps game developers prioritize graphic quality. The obvious pro of this is that the resulting game is more visually advanced than its predecessors. Users will also note that the levels load faster, and there's less stickiness while collecting items and using the slingshot controls.
The one con here is that the graphics are sharper but somewhat smaller than before. Users who are visually challenged may have some difficulty as a result and prefer older versions.
Conclusion
Users of the previous Angry Birds games will most likely enjoy Angry Birds Classic and appreciate its higher-quality graphics. While the upfront price may be a turnoff to some, the smooth gameplay uninterrupted by advertisements and prompts to make in-game purchases more than makes up for it. That said, the game is not as innovative or different as most users would expect from newly rebuilt software.
Alternate Softwares