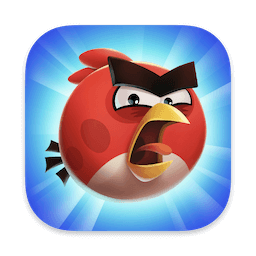 The Rovio Mobile developed the game, first launched in 2009 for Apple iOS devices ,and has been downloaded over 2 billion times. Its success is due to its simple and challenging gameplay features.
Angry Birds is a type of game that involves a lot of fun and exciting levels. It includes sling shots to knock down the pigs that have stolen your eggs. You can also get power ups if you complete different goals and bonus levels for extra points. Kids all over the world enjoy this unique kind of entertainment as they have never seen before. With its vibrant colors, sweet sounds effects and simple rules it has become one of the most popular apps on mobile phones and tablets. The excitement continues daily with additional new levels added regularly for never-ending joy. Angry Birds are definitely an enjoyable way to challenge yourself, pass some time.
Social Integration Feature
Angry Birds is known for its innovative social integration features. Games are more enjoyable with friends ,so Angry Birds offers a range of convenient and fun ways to connect people. There are various options,such as challenging family members or simply connecting through Facebook where players can have simultaneous competitions with distant friends. You could also compete on leaderboards, share screenshots, create tournaments or group challenges all without ever leaving the app. It's easy to track your progress toward becoming an expert bird slinger.
Unlockable Content
Angry Birds game offers immense amount of unlockable content for players to explore. This feature provides hours of challenging and rewarding gameplay. It keeps outside the reach of normal bird levels. Unlocking this content requires specific achievements with great patience as it is quite hard to access them, making it even more challenging and exciting. The bonus items found in this unlockable content offer unique accessories. It allows you to customize your character however you wish they look ,giving a personalized touch.