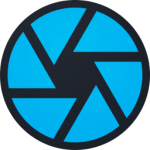 Ashampoo Photo Commander Download
Ashampoo Photo Commander is an image viewing and editing application that will let you view images and enable you to make adjustments to them. This Windows utility illustrates some important features like browse, organize and manage the photo collection, edit photos to achieve excellent outputs, auto adjustment option, convert the photos to various image formats and many more.
What is Ashampoo Photo Commander?
Ashampoo Photo Commander is an image viewer, organization interface, converter, and image editor all combined into one! The program comes with a set of customizable view modes depending on what you intend to use it for. Perhaps the most appealing part of Ashampoo Photo Commander is that it is free to use. All versions of Windows are supported including Windows 10, Windows 8, and Windows 7. Let's examine these features in more detail below.
Photo Management
The Ashampoo Photo Commander interface is capable of sorting your photos according to a multitude of factors including the date taken, file size, and color profile. You can easily use Ashampoo Photo Commander as the central hub to view the photos contained on your device as it automatically searches your hard drive for image files. Duplicate photos are automatically detected and removed. The interface makes it easy to transfer photos to cloud storage when you are running out of space. Never lose track of your photos again.
Photo Editing
The editing interface of Ashampoo Photo Commander makes it incredibly easy to touch up photos quickly. Make adjustments to colors, contrast, brightness, gamma values, and remove image noize using user-friendly sliders. The software also brings the ability to turn your photos into works of art Apply various artistic filters, create collages, and remove red eyes and scratches from your photos.
If you want to go into more detail and get intricate with the adjustments, you can definitely do so. Ashampoo Photo Commander is capable of fixing blemishes and imperfections using the repair pen tool. Add depth to your photos using the focus effect tool and finish it off by rotating and cropping your photo to perfection.
Image Conversion
You can easily convert your image files, either individually or all at once to a variety of formats. Some of the supported formats are JPG. BMP, GIF. PNG and TIFF. Ashampoo Photo Commander will tell you how much space you will save depending on your selection and give you a breakdown of how much space will remain.
Photo Presentation
Create custom slideshows, photo collages, and add frames to photos to add excitement to your collection. Automatically generate photo presentations and videos to present to friends and family. This versatile software also has the capability of burning photos to CD, DVD, or Blu-ray.
Additional Features
Add annotations and icons to your photos such as speech bubbles, arrows, and symbols.
Turn your images into photo collages, greeting cards, and printable formats.
Auto-adjust your photos using Ashampoo Photo Commander's algorithms.
Customizable user interface with custom skins.
Clone areas of photos.
Tag photos with your own keywords.
Export photos to PDF format.
With the variety of capabilities and ease of use that Ashampoo Photo Commander offers, it is easily seen as an essential tool for any PC user. Ashampoo Photo Commander is trusted by over 20 million users and is used in over 160 countries. Discover what you're missing and download the full version for free.