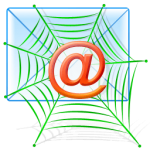 Atomic Email Studio Download
Atomic Email Studio is an appropriate application for users who wish to expand their business by promoting it to worldwide users. It allows you to create custom Emails and Newsletters with available templates and forward these to multiple users at a time. Contact lists can be maintained to speed up the process and thorough monitoring can be performed to keep an eye on the results. The software offers its online servers for sending mails, verifying contacts, managing lists and tracking delivery. You can make use of its advanced features to take your business to new heights.
Atomic Email Studio is an Email marketing application that was developed by AtomPark Software to facilitate Windows users. It is a handy tool that lets you advertise your business and attract new customers. The software is capable of handling bulk Emails and can send them automatically to maintained contact lists. It is a comprehensive tool where a large number of options are properly listed down in the tabbed interface. It helps you save a lot of time by automating the operations. It is an efficient Email client that lets you find new contacts, manage subscriptions and handle messages.
Import Email Address:
Atomic Email Studio enables you to extract and import Email IDs from multiple resources. You can perform search with more than 20 engines for finding Email addresses on websites. If you have files stored on PCs with IDs, then they can be used too. Outlook mails always come equipped with sender address in footer. You can make use of these contact details as well. Global WHOIS database contains Email address, fax number and phone number of users and allows you to extract required information. NNTP Servers, password protected Newsgroups and open web pages can also fulfill the purpose.
Mail Lists:
The application can hold various contacts in the form of lists. You can edit main list, edit verified list as main and can delete verified list. You can create as many lists as you want and can use separate lists for saving different types of contacts. Multiple lists can be merged and combined as a single list. You can decide whether contacts from every list should be retained or certain ones should be left out. Once you have created lists with required data items and are satisfied, you can export them as Microsoft Word, MS Excel, OpenOffice Writer or OpenOffice Calc Document. Furthermore, you can split lists, extract content, filter results, remove duplication and can delete suspicious contacts.
User Interface:
Atomic Email Studio has a unique interface which can be used quite easily. It can be integrated with web browsers for easy access. The software is divided into nine useful modules including Atomic List Manager, Atomic Mail Sender, Atomic Mail Verifier, Atomic Subscription Manager, Atomic Email Logger, Atomic Email Hunter, Atomic WHOIS Explorer, Atomic Newsgroup Explorer and Atomic Web Spider. These modules can be accessed through main screen, while all functionalities open up in separate windows. All these components are considered to be the core helpers in carrying out successful marketing campaigns for any business.