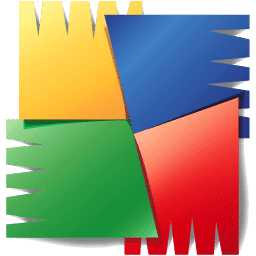 AVG Anti-Virus Definitions Download
AVG Antivirus Definitions prove to be very helpful in securing your PC and to ensure its best performance. It contains the latest information required to remove all types of malware content. You can download it easily via internet and can use it later whenever you want. It is one of the most popular antivirus tools that is known for its high-quality results.
AVG Antivirus is a strong tool that is beneficial for every computer. Its efficiency helps it remove malware from PC and provides security against unwanted threats. The hackers continuously try to develop new methods for intruding into the systems or propagate virus for affecting the data present in the system memory. This software is preferred for staying safe from such harms. It can perform quick yet efficient scans that can detect all the errors or issues in no time and can help you solve them at the earliest. In this way, you can considerably improve the speed and performance of your computer.
AVG Antivirus Definitions:
AVG Antivirus software works on the basis of a detailed database where all the information about known malware is present. This database contains definitions of virus, worms, spyware, Trojans etc. and the techniques for disabling or removing them. This information needs to be updated frequently for better security performance. Due to the presence of antivirus methods, this software package is termed as AVG Antivirus Definitions. It works in offline mode and is usually preferred when you are no longer connected to internet but still want to ensure protection against severe threats.
Definitions Updates:
There are two ways for downloading and installation of these definitions in PC. Either you can download these updated definitions via the software itself or can download the external package from other sources. Installation of updates from within AVG Antivirus application is quite more helpful as it already includes all the required information in the database as signatures and can quickly recognize the malware by making use of its built-in tools. Since the signatures are already present, all it has to do is to download partial updates and thus helps you save your time.
While on the other hand, AVG Antivirus Definitions package can be used with the software when its built-in update function stops working or the updated database cannot be downloaded due to the unavailability of internet connection. Though it is beneficial due to the reasons mentioned above, however, it is less recommended because it works at a slower speed. The speed is slow as there is no previous record and thus it has to download complete database of antivirus definitions.
Benefits:
AVG Antivirus Definitions is a complete package of updated definitions for antiviruses. These strong antiviruses have the capability of dealing with issues that may arise after the malware has successfully entered into your system through different means. It can be loaded easily into the software and can work the same way. But make sure that the files are downloaded from trusted sources, otherwise the corrupt files can cause you great loss.