Advertisement
---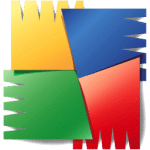 AVG label is known best for its efficient and dependable antivirus software for years. Their products are highly efficient and capable of providing guaranteed protection against the advanced viruses and malware aside ensuring basic protection.
Software details
---
Windows 10 / Windows 7 / Windows 8
Software description
---
AVG AntiVirus FREE 2018 is the well-known anti-virus protection tool. AVG Anti-Virus FREE is available free-of-charge to home users for the life of the product! Rapid virus database updates are available for the lifetime of the product, thereby providing the high-level of detection capability that millions of users around the world trust to protect their computers.
AVG AntiVirus is easy-to-use and will not slow your system down (low system resource requirements). AVG Anti-Virus Edition is for private, non-commercial, single home computer use only. Use of AVG Free within any organization or for commercial purposes is strictly prohibited. Your use of AVG Anti-Virus Free shall be by and is subject to the terms and conditions outlined in the AVG License Agreement which accompanies AVG.
Protection against identity theft
AVG's unique Identity Protection technology ensures that when you shop and bank online, your bank account information, passwords, and other crucial personally-identifiable information can't be stolen. As a bonus, Identity Protection also keeps you safe against new and unknown threats before they can cause harm.
Protection from hackers
AVG's enhanced firewall keeps hackers' prying eyes out of your private business. These remote trespassers can view or steal information, take control of your computer for nefarious purposes like botnets and spam. It even includes a game mode to keep you protected without interrupting your play.
Protection against spammers and scammers
AVG's anti-spam protection makes sure your email inbox is kept clear of unwanted junk mail, offers for products you don't want or need, and solicitations from scammy marketers looking to separate you from your money.
Protection for instant messaging, downloads, and social networking
AVG's Web Shield is on constant guard, making sure any files you exchange using MSN or ICQ instant messaging, download, or share with friends in your social networks are safe from viruses, spyware, and other nasties.
Protection against sophisticated rootkits
While AVG Anti-Virus can detect a few rootkits, most of these threats are so complex and sophisticated that powerful tools are needed to root them out from deep inside your PC.
Award-winning AVG AntiVirus 2018 is packed with brilliant features, to ensure the safety of your computer. It prevents any virus, malware, spyware and malicious content from reaching your personal computer, using its new and improved methods of detection, blocking and removal. All the features of AVG AntiVirus efficiently work in sync with each other to guarantee a safe, comfortable and clean use of your device. It is also available on your phone and tablet, therefore, providing a secure and virus free network through all the tools in your home. Its stunning interface is incredibly easy to use and is for any users out there, advanced or beginners.
Protection
Protection is the primary goal with AVG AntiVirus and this year they have added significant new features to enhance and build a stronger wall against the harmful content attempting to make its way onto your devices.
Their software ensures this by stopping any form of damaging viruses before it even gets to your PC! They additionally provide you with full security for your Android device.
Privacy
We all want a specific private experience on or devices within the comfort of our home, without any spies or invading software on our PC's. AVG guarantees this with its nice privacy features to certify private browsing on your machine.
Data Safe
Performance
A fast running PC is critical to making the experience on your PC quick and easy. AVG will make sure of this because they believe AntiVirus software should not slow your computer down. Here is the performance software you receive with AVG AntiVirus: You get: AVG Turbo Scan, Game Mode, AVG Smart Scanner.
Support
Whenever you need help with your AVG software, you can give them a call any time of the day. They will be there to support you whenever you need us.