---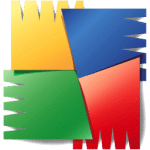 AVG antivirus is software that protects your computer against viruses, ransomware, malware and other harmful software that may interfere with the smooth running of your computer systems.
Software details
---
Windows 10 / Windows 7 / Windows 8
Software description
---
Whether it's for work, play, communication, learning, and everything in-between, everyone who spends any amount of time on their computer requires antivirus protection. There are lots of options to choose from, but just as it is with everything else out there, they are not all created equal. Some will always be more effective than others.
AVG Antivirus is a grouping of antivirus software solutions created by AVG Technologies, and is designed to work on Windows, macOS as well as Android platforms. You can gain access to it as a free version on these platforms, and even though you will get many of the benefits of the software in terms of security, you will miss out on the technical support feature that comes with the subscription version.
It has made a name for itself in the cyber security industry over the years, since its very first launch in 1998, and it has kept up its reputation with the various versions and upgrades it has released since then. As we said, there are lots of antivirus options out there, so you need to have some understanding of what exactly your looking at before settling on one for your security needs. Towards that end, let's take a closer look at this antivirus package and what it can do for us.
1. Zen Management All AVG products come with a launching and management utility known as AVG Zen that will give you a complete overview of the status of your security measures across all the devices on your system. AVG Antivirus is no exception. When you start up your Zen management window, you will be presented with four panels, each corresponding to a particular security and computer health function, namely: antivirus, VPN, Web Tuneup, and PC TuneUp.
On each of these panels you'll see a circle that will be either fully or partially colored indicating the level of security you are currently enjoying in that particular area. If you've got everything covered, the circle will be colored green, but if you still have some gaps in your cover, it will indicate this by glowing a different color. The free version of the program starts up with the antivirus panel at the three-quarter mark, which you can fill up by signing up for the subscription version. Your VPN panel will remain empty until you separately install the Hide My Ass VPN tool, as will the PC Tuneup panel even though you do get a free one-day trial with the free program package.
2. High Performance Metrics It might seem a bit odd, but most antivirus developers pay to have their programs tested by independent laboratories. What do they gain from this? Well, they will have bragging rights and independent, credible, quality verification should they score highly, and the labs will tell them where they are falling short should they score poorly. It's an effective way of making sure the products that hit the market are top-notch. In this case, AVG Antivirus was sent to numerous independent laboratories for testing.
One of these labs, known as AV-Test Institute, is a leader in this field. It tests antivirus programs based on three metrics; performance, protection, and usability, giving a maximum of 6 points in each category for a possible maximum total of 18 points. AVG managed a full score of 6 points for usability, indicating that it didn't go wrong by flagging valid websites and programs as malicious. On the other two metrics, it managed a solid 5.5, bringing its total score to 17 out of the full 18. This is a strong score, but it falls short of the Superior Product designation that requires a score of 17.5 and above. AVG consistently scores high in such tests, and its reputation over the years has given it a proven track record of security performance.
3. Malware Protection and Recognition Before malicious software entities from the internet can infect your device, they must bypass numerous defenses. AVG Antivirus handles this job by either blocking access to the URL hosting the malicious package, or wiping out the malware package itself before your download is completed. In cases whereby a file was already on your computer before you installed the antivirus, it will perform a scan of it before allowing it to launch.
If, for instance, AVG encounters a file that is entirely new to it and never before encountered in its catalog, it will hold off its execution and send it to AVG headquarters for further analysis. This is all to ensure that the antivirus keeps up with all the new threats out there that might try and infect your system. New malicious software packages are being developed and released everyday, and AVG scores very well in keeping up with these emerging threats. It's a never-ending job.
4. Anti-Phishing Capabilities Malicious software types such as Trojans need to gain access to your computer system in order to steal or corrupt data. Phishing websites, on the contrary, only need to trick you into giving up your data unwittingly. You might, for example, log in to a scam site that purports to be your email provider, bank, or other trusted entity. Once you do this, you will have handed over your credentials – account number, passwords, identification details, etc. – to crooks.
For the most part, these sites are found out very quickly quickly and blacklisted, but more will always come up. The biggest danger with these sites comes from the very newest ones, which haven't been discovered yet. AVG Antivirus battles with this menace just as every other antivirus software out there does, and it can sometimes seem like a losing battle. AVG developers however, confirm that they are working on boosting their response times to emerging threats to give their clients the speediest security coverage possible through their regular blacklist updates.
5. Some Bonus Features AVG Antivirus comes with some goodies. The Web TuneUp plug-in will install in the browsers of your devices to provide various useful security benefits. The Site Safety feature, for instance, will warn you in advance as you try and access a website that has been flagged for potential threats. You can then request fr more information online before deciding whether to go ahead or not. This, plus the Do Not Track utility, which prevents websites from tracking your online activity are just a few of the extra tidbits you will have access to with AVG Antivirus.