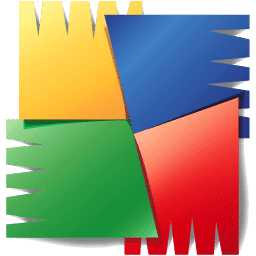 AVG Internet Security Download
AVG Internet Security is an antivirus that provides comprehensive protection and security to the system from any online threat, including identity theft, spam, viruses, and harmful websites. A computer or laptop is always at risk from bugs, viruses, malware, unwanted software and hackers among other issues.
The Internet has become a rich medium for viruses and malware, but with the increasing number of anti-viruses in the market the threat of viruses is not decreasing, in fact, the problem is increasingly becoming alarming. Your computer needs more than a regular anti-virus to protect it.
After buying the AVG Internet Security antivirus, you will automatically receive an email that has a link where you can download your AVG product. Click on the link provided. Right-click the download setup file then select the Run as administrator option.' Authorize AVG to make changes to your pc by clicking on the yes' option. Next, click continue.' Key in the license number that was sent upon purchase of the software (from the confirmation email) in the space provided.
Click Activate.' To complete the installation process, click on the restart' now option. For effective use and activation of the product- just in case you have not activated the software, follow the following simple steps. Open the software by double-clicking the software's icon (AVG) on the desktop. On the screen's right top corner, click menu' then select about.' Enter the new license by clicking on the subscription tab. Copy/Paste or type the code (license code) from the email that was sent by AVG. Click enter license' to formally activate your product.
New Features
Every year AVG invests in upgrading and enhancing its program to become the award-winning internet security program with the latest AVG Internet Security version you get these enhanced features and upgrades:
Protection
Seems like a common word, but protection using the AVG Internet Security means much more than just blocking viruses and malware. The ultimate protection involves detecting threats before they hit your operating system and prevent them from ever coming near your system. Not only that, but protection starts from way before your network, AVG Internet Security protects you from an external threat like incoming emails, file downloads, and websites before you open them. That means the protection works way before your system is even approached to ensure your ultimate safety.
Privacy
Getting tons of scam emails, pop-ups and hackers accessing your emails can be tiring and frustrating. This is the price for technology, but AVG Internet Security relieves you of this pain. You need to put an end to this.
Support
While many anti-virus programs would promise you the world, we are there to support our claims on a 24/7 basis. Once you buy the product, you are entitled to our free technical support to help you with any problem that you may experience. Also, you will receive regular alerts and advice on new threats and how to avoid falling into their increasingly ingenious traps. Educating you on the new problems help your system stays clean and avoids the issue beforehand.