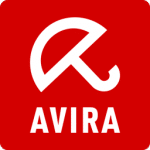 Avira Free Antivirus Download
Avira Free Antivirus is secure and easy to use software that protects your devices from malware attacks. The software is made to be very reliable with its main features being to protect your data from malware attack and enhance the privacy of on the same.
Software details
---
mac / Windows 10 / Windows 8
Software description
---
Avira Free Antivirus is an excellent security suite designed for the Windows operating system. Various lab tests have confirmed its high malware detection rates, thanks to its comprehensive internet security features. This security suite offers multiple features and benefits, and here are a few insights to consider.
Packages and Subscription
There are four main choices for Avira: Avira Free Antivirus, Avira Antivirus Pro, Avira Internet Security, and Avira Prime.
Avira Free Antivirus is the standard version of this security system. It works with multiple operating systems, including iOS, Windows, Android, and Mac. Its main features include antivirus protection, anti-ransomware protection, a password manager, and a VPN.
The Avira Antivirus Pro offers more features than the free version. Its annual subscription cost is $45 with a 60-day money-back guarantee. The additional features on this package include email scanning, customer support, and a free version software updater.
On the other hand, Avira Internet Security has all the features in the Avira Antivirus Pro and an additional premium software updater and password manager. It costs approximately $58. The most advanced version is the $100 Avira Prime, which simultaneously covers up to five devices. Its additional features include a secure VPN and PC Speed Up tools.
Security and Performance
Avira Free Antivirus offers multiple security features that help protect your device against malware, phishing, and cyberattacks. Various independent tests indicate excellent malware detection performance, including AV-Comparatives and AV Tests. This security suite boasts a detection rate of between 99.2% and 99.9%. Its accuracy levels are also appealing, posting minimal false positives.
This security suite has an advanced security scanner that works in two ways: quick and complete scan. A comprehensive full scan checks your system's health, detecting malware and viruses. Usually, it monitors the most obscure areas of the computer, eliminating vulnerability in the long run.
In contrast, a quick scan focuses on the most vulnerable areas of your computer. Its objective is to eliminate immediate threats to your computer. It takes a much shorter period to complete and does not affect the performance of your device. Besides, you can schedule when this quick scan should happen, whether daily, weekly, or monthly.
Real-time protection is essential for enhanced security. It helps eliminate threats instantly, including zero-day malware. This feature monitors your files and programs any time you open or launch them. Once any suspicion is noted, Avira Free Antivirus will restrict the file from opening or launching, guaranteeing enough device protection.
An advanced software updater keeps your Avira security system and device current. It scans the device to identify outdated programs or files, informing you about potential risks. However, only premium versions can help upgrade your obsolete programs. Remember, updated programs minimize vulnerability to attacks, phishing, and malware.
Email and Web Protection
Avira Free Antivirus has an excellent email protection feature that monitors the attachments to your emails. This feature focuses on phishing and malware from strangers. Usually, Avira Free Antivirus restricts the opening of any infected file. It could also quarantine the file, ensuring that your device is not compromised in the long run.
At the same time, you can access comprehensive web protection. This element protects you from online phishing, malware, viruses, and ransomware. Ensuring that this feature is running throughout will guarantee excellent returns and safety in the long run. Remember, some notable websites could also be infected, meaning protection is always vital.
Further, Avira Free Antivirus boasts a firewall that monitors incoming and outgoing internet connections. Ideally, this element allows you to control your Windows firewall through the Avira program. Its intuitive design layout makes it easy to reach the firewall connectivity settings.
There is also a file shredder, which helps delete sensitive files from your device. Since this action is permanent, you must verify the documents you need shredded.
Privacy and Password Management
Avira Free Antivirus helps manage your sensitive data, protecting it against exposure to unauthorized persons. This protection is vital for enhanced online safety in the long run.
This security suite will quarantine any file or program that seems suspicious. Removing such files and programs from your device significantly protects your sensitive data. However, if you are confident it is a false positive, you can restore the file from the quarantine folder.
An integrated Phantom VPN helps boost your privacy. It masks your IP address, making it hard for other parties to monitor your digital footprint. This feature allows you to choose a preferred location from its comprehensive portfolio. While it is a premium feature, it is worth embracing. Notably, this VPN offers a 500Mb monthly data bandwidth.
Avira Free Antivirus features a password manager too. It is suitable when managing the login credentials of multiple accounts. This password manager requires a master password to access all the other saved credentials. In addition, you can consider initiating the two-factor authentication feature. Notably, this feature works with specific browsers: Google Chrome, Microsoft Edge, Opera, and Firefox.
Avira's Safe Shopping extension helps you avoid data tracking and phishing sites. It also allows you to compare different prices comfortably, ensuring you get the ultimate value for your money.
Avira Free Antivirus is a worthwhile investment, whether you choose the free or premium version. Its multiple features help boost your online safety and security. You can also personalize the settings for an immersive experience.