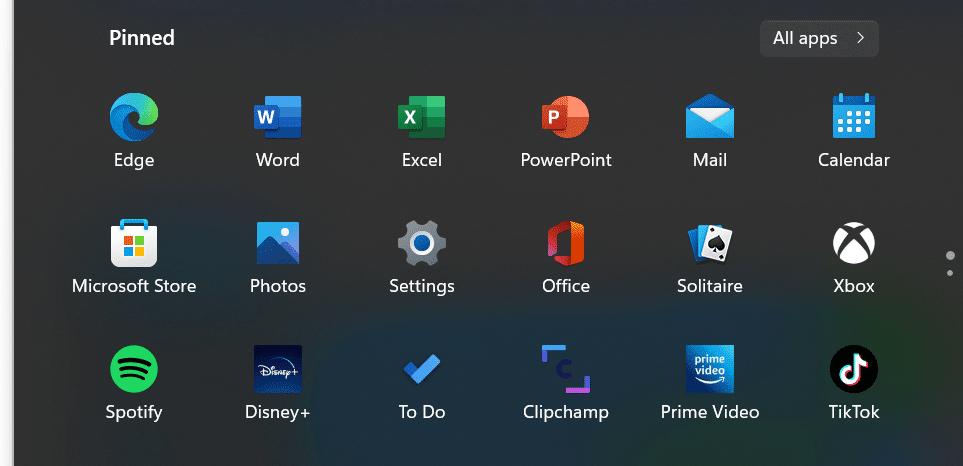 15+ Best Windows Software And Apps You Need For Your PC
Beginner's Guide to the 15 Windows Apps You Need For Your New Computer. After buying a new computer for home use, you'll want to make the most out of your new system's capabilities. But with so many software options out there for Windows 10 and 11, many people find themselves too busy to sort out what's best software for their PC. With that in mind, here are the 15 crucial Windows applications you will need as you set up your new computer. Most of them are available free of charge or for a nominal subscription fee.
Backblaze
If you've ever lost precious files because of a computer malfunction, burglary, hacker attack with malware, fire or other disaster, you know all too well how crucial it is to have proper backups for all your files.


And in the case of business documents, you may be required to keep adequate backups to maintain business continuity and meet the requirements spelled out by your accountant or lawyer. So, it's of the utmost importance to have a system for backing up files from your Windows computer. We recommend using Backblaze. It's suitable for Windows 10 and Windows 11 computers. There is not a free option, but starting at $7 per month, you can subscribe to Backblaze and stop worrying about your files going missing and not being able to recover them.
The Backblaze app will automatically back up your PC's hard drive as well as any external drives you have connected, so your data will remain safe in the cloud. Perhaps best of all, there is no limit to how much data you can back up with this service.
Download: Backblaze (with subscription plans starting at $7/month)
ClipClip
Most likely, you make great use of the clipboard on a daily basis, so when you have a new Windows PC, it would be best to have an efficient way to deal with all of the material that passes in and out of the computer's clipboard. But the standard, built-in clipboard capability of Windows computers is not very elegant or convenient for people, especially those derailing with a lot of information to process, organize and share.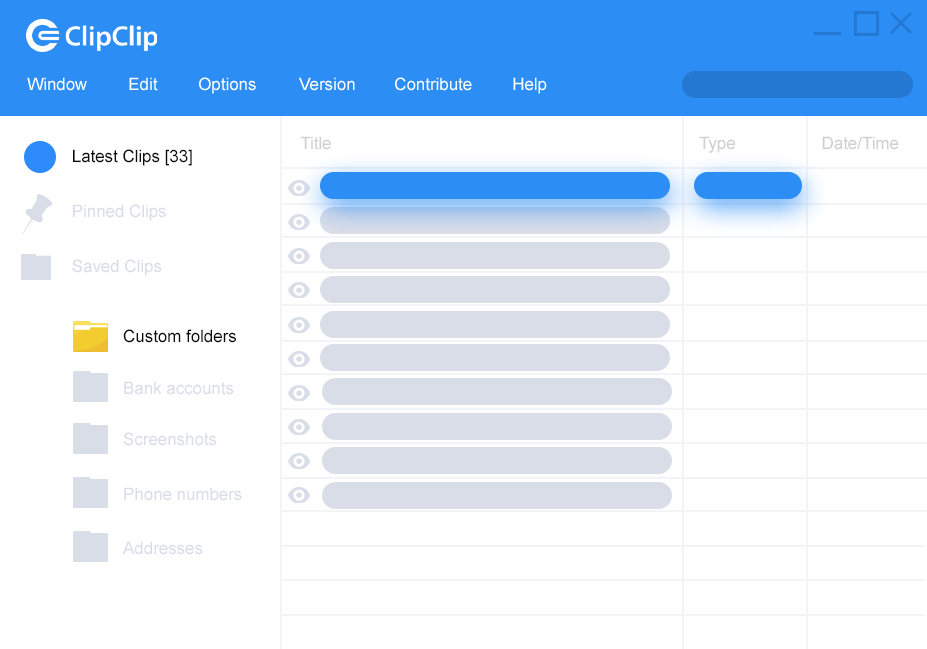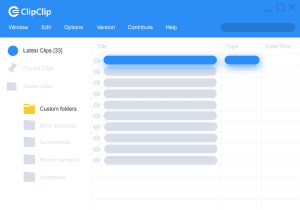 So, you can see why it's a good idea to install a dedicated clipboard manager, in the form of ClipClip. Windows software keeps track of the text selections that you copy. For pieces of text that you use frequently, such as at the end of memos you send to a particular person or group, ClipClip makes these easily accessible and easier to manage and use.
You can configure ClipClip to adjust hotkeys so it's more tailored to your workflow preferences. It's also a snap to set it to ignore certain types of content, or to turn clipboard content monitoring on and off as needed.
Download: (free) ClipClip
By now, most people are aware of the importance of backing up your data. If your computer crashes and you can't recover information from the drive, you'll be kicking yourself that you don't have a way to restore your files. Imagine losing precious family pictures and videos or important business files that you work on in a home office.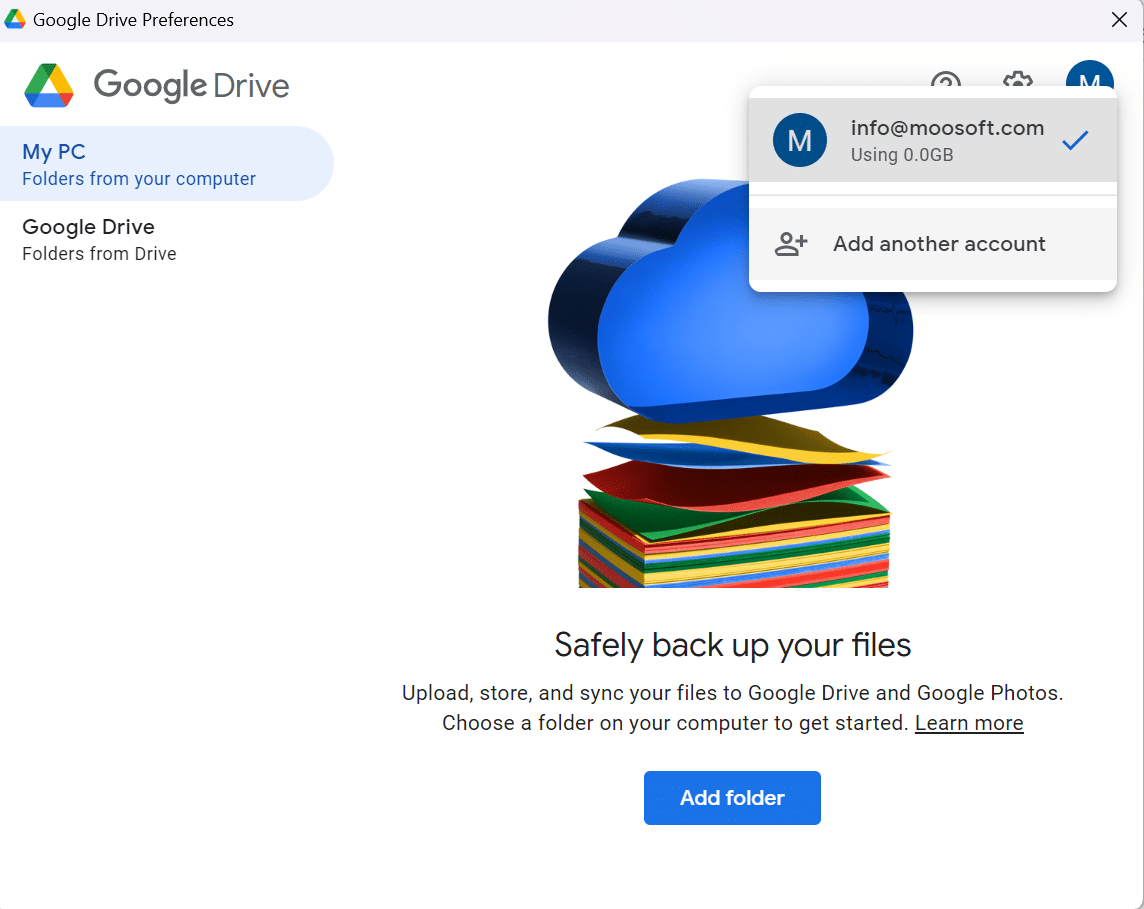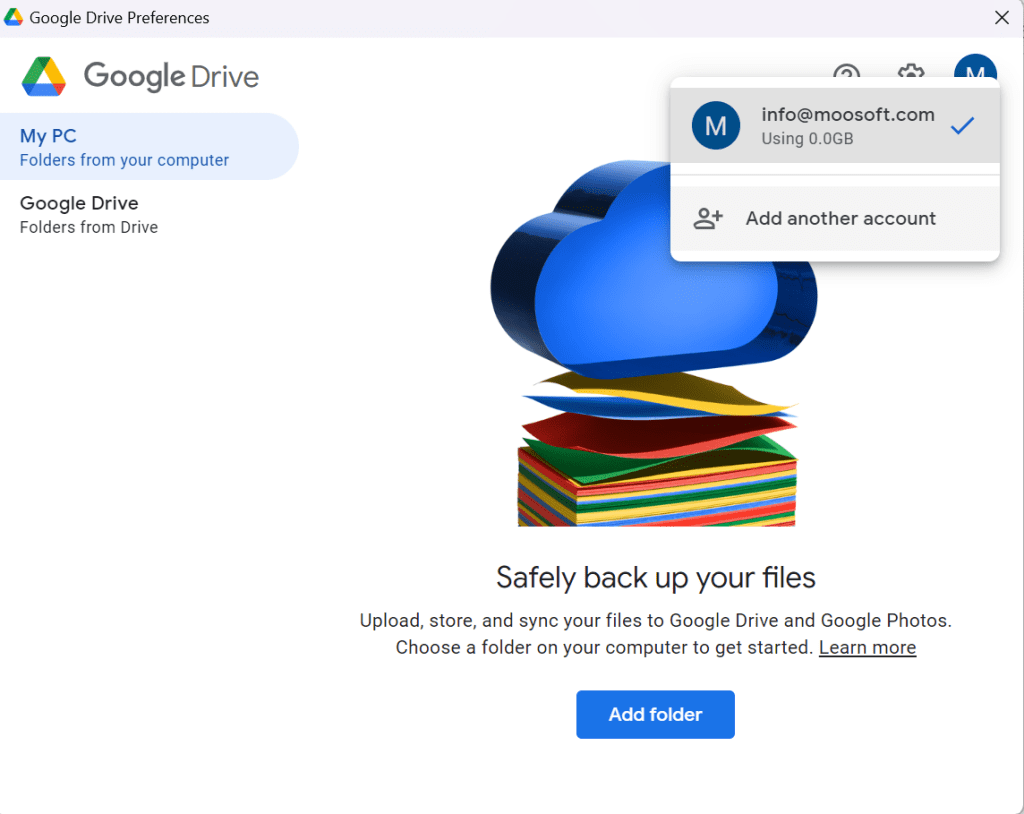 What's called for is a cloud backup solution that's easy and intuitive to use. And free storage would be even better. We recommend Google Drive. It gives you a whopping 15GB of online storage, free of charge. You can share the storage with your Google Photos as well as your Gmail account since Google offers consolidated services through its platform.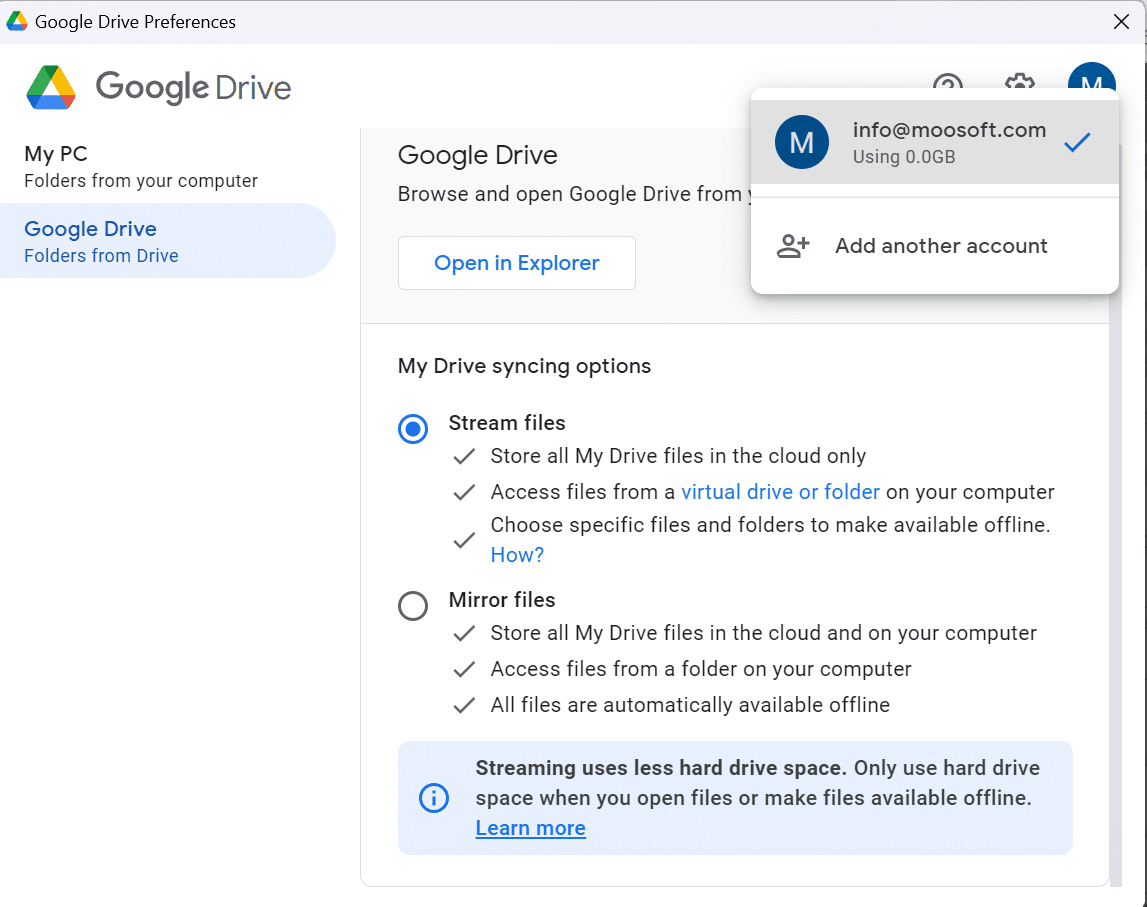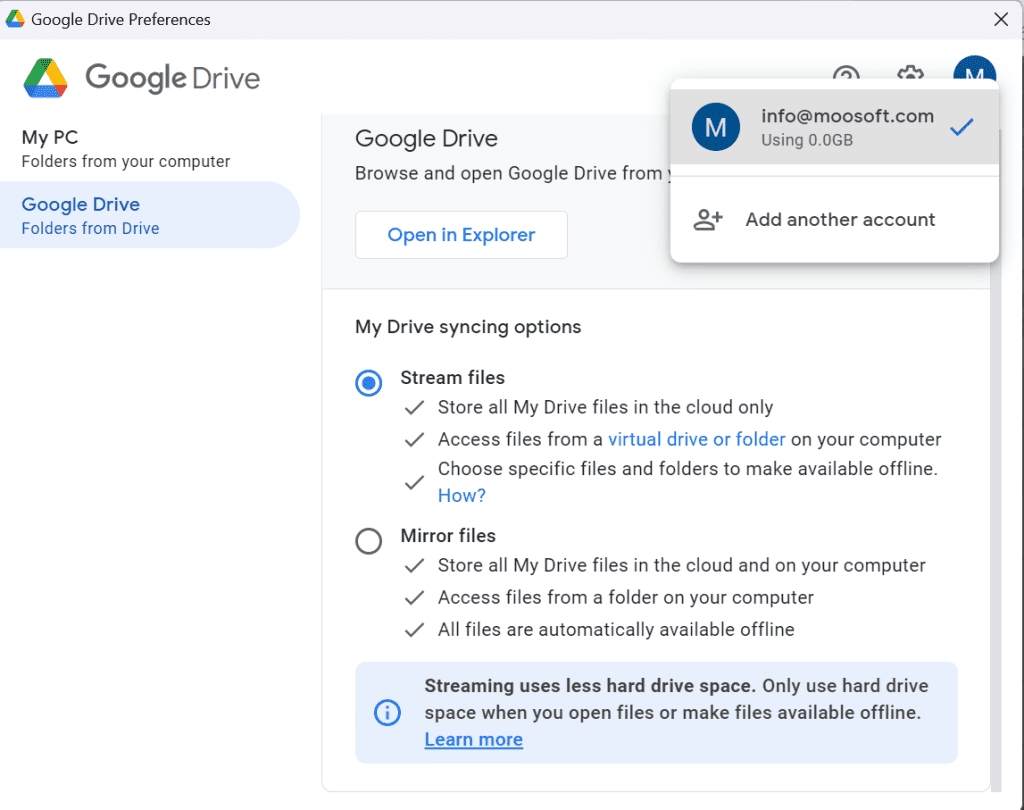 Not only can you back up your files for safekeeping in the event of a catastrophic hard drive failure, you can access them from any location with an internet connection. This lets you easily share your latest photos, or work on a document for work or school wherever you happen to be. The Google Drive app gives you a convenient way on your Windows PC to back up all your important files and folders offline. And if you need to collaborate or share files with others, Google Drive is set up to enable this kind of data access between you and friends, family or work colleagues.
Google Drive Download (Free, and there is also an option to subscribe if you need more storage capability)
To save valuable space on your PC, it's useful to compress big files into zip files. Not only can you keep more files locally, it's easier and faster to share them with others, such as by emailing a compressed folder of files.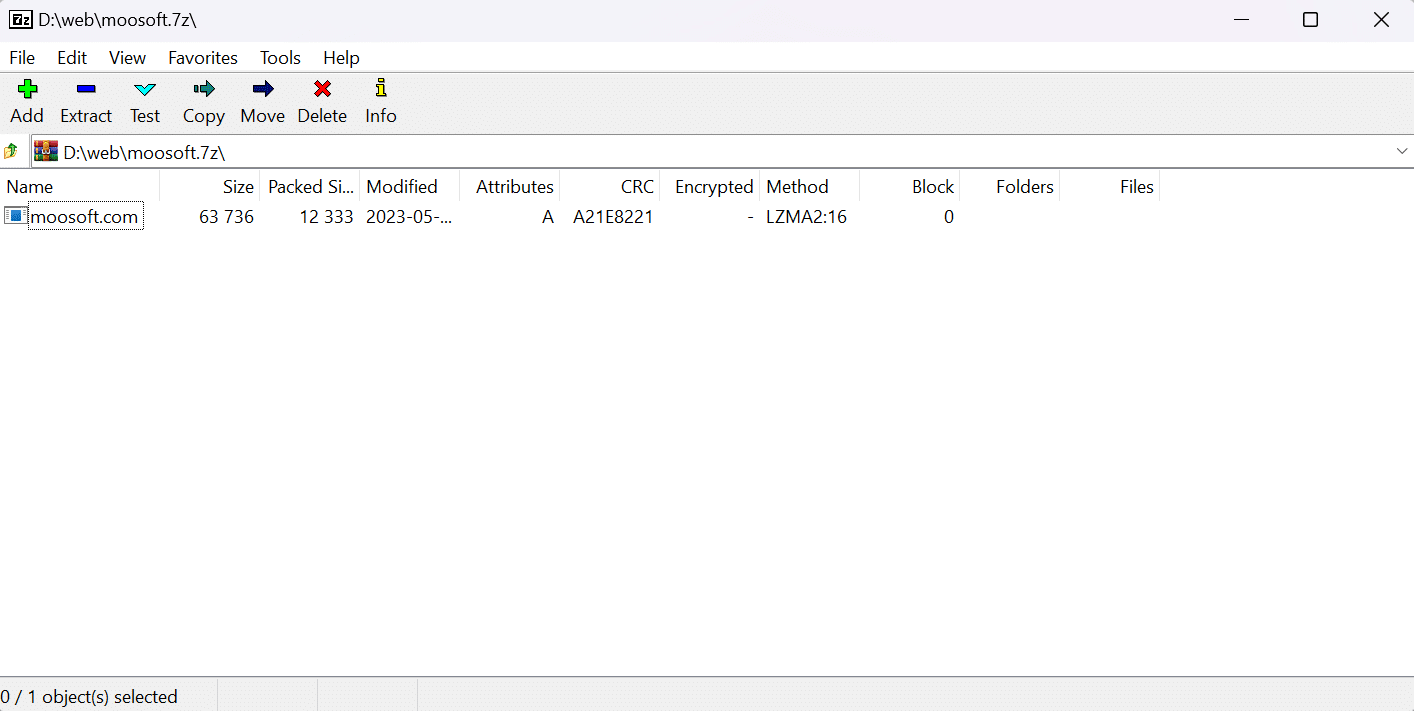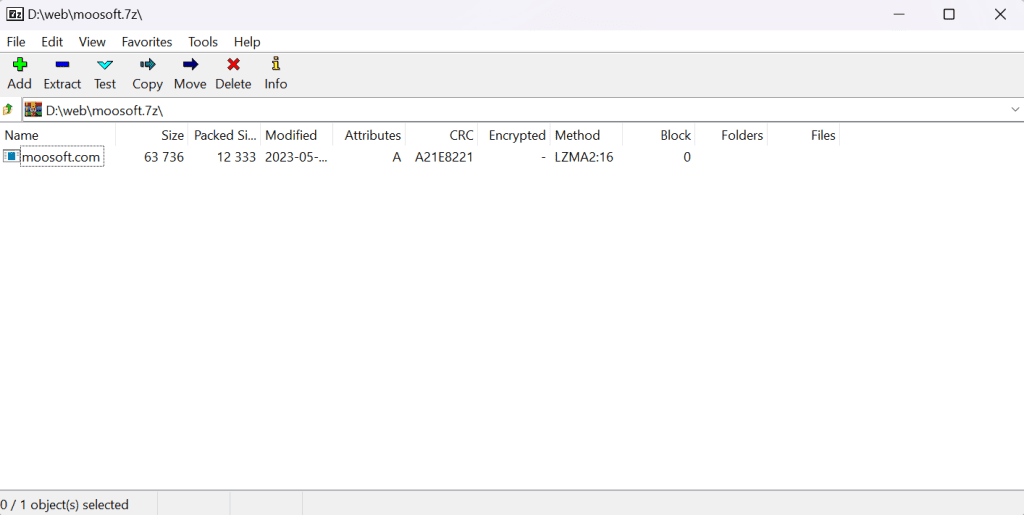 You already  do have basic, built-in support on your new Windows PC to handle zipped files, but rudimentary capability isn't sufficient for everyone. Chances are good that you will encounter a compressed file that was made using a different application than is used to make zip files.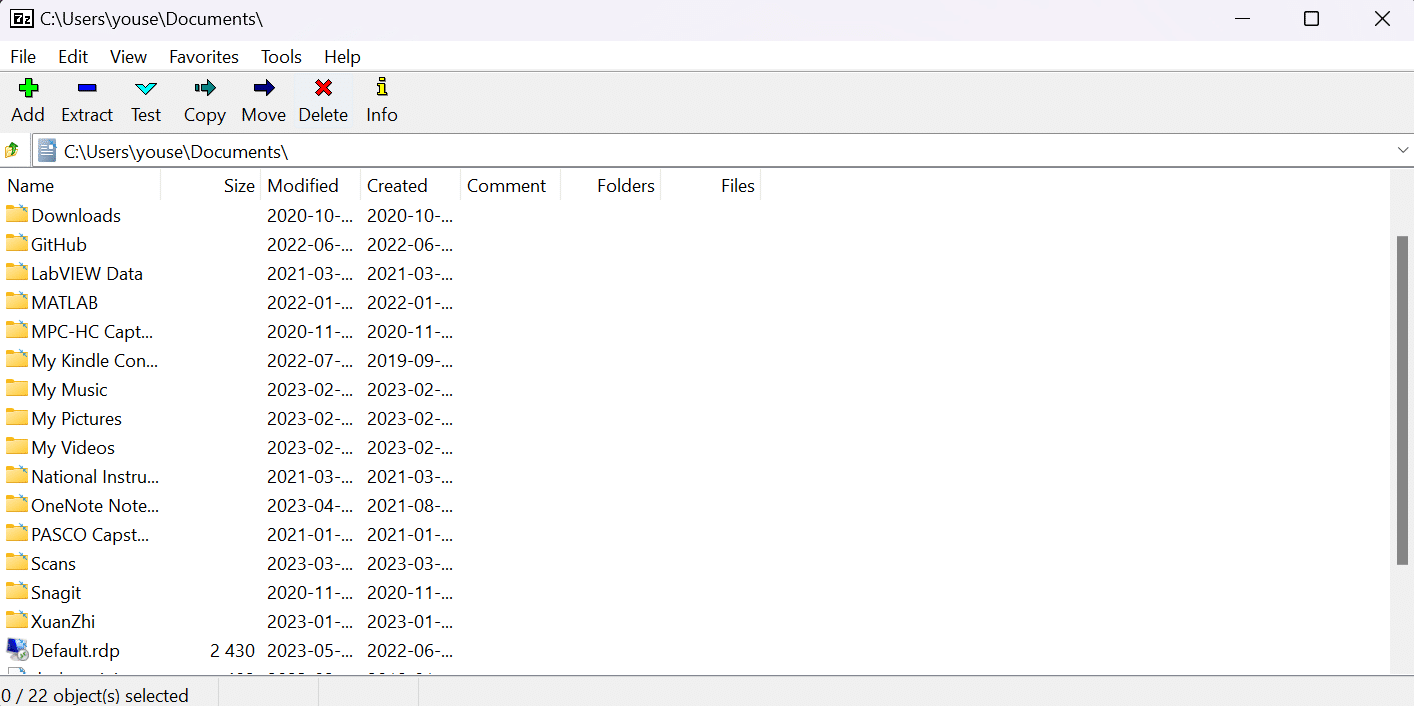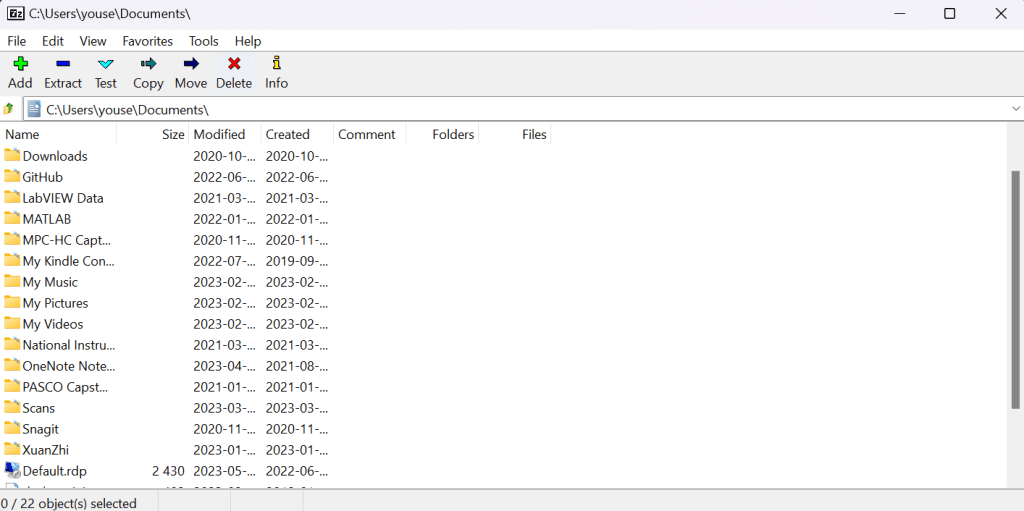 Otherwise, you might have to contact the person who sent it to you to make a different version, which takes time and may not very practical. And if the person who shared the file did not compress it, you'll be out of luck. That's unless you download the free 7-Zip app. It's a lightweight file that you can quickly download and install on your Windows computer. Then, it is convenient and easy to compress or expand files to read, store or share.
These days, many folks watch the bulk of their TV, movies, and other videos through streaming platforms. The practice is so common, it has even spawned a cliche of "Netflix and chill." From Netflix to Amazon Prime to Apple TV and a host of other online video streaming services, there's not much call to watch your own video files that are stored on a local hard drive or flash drive.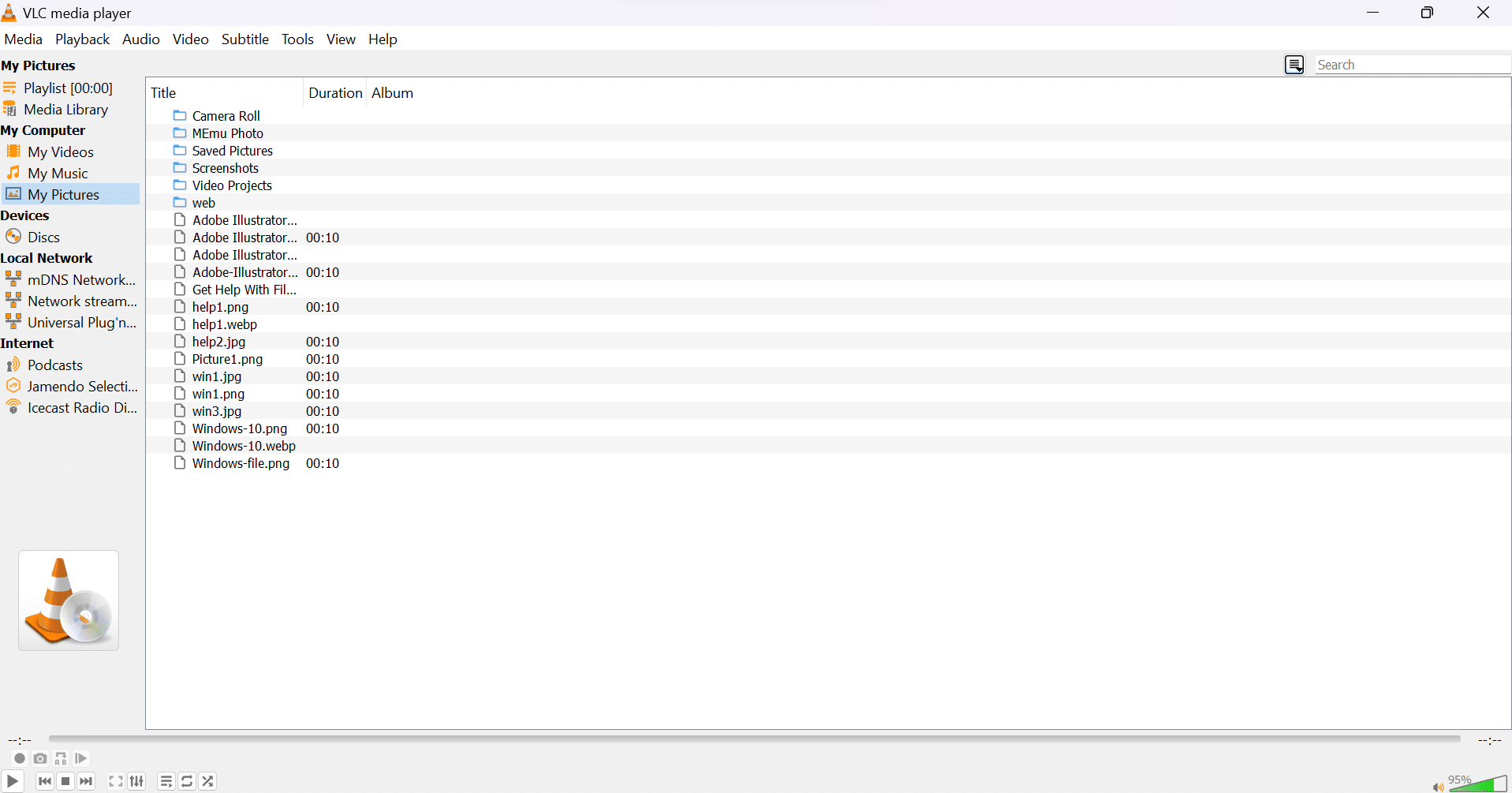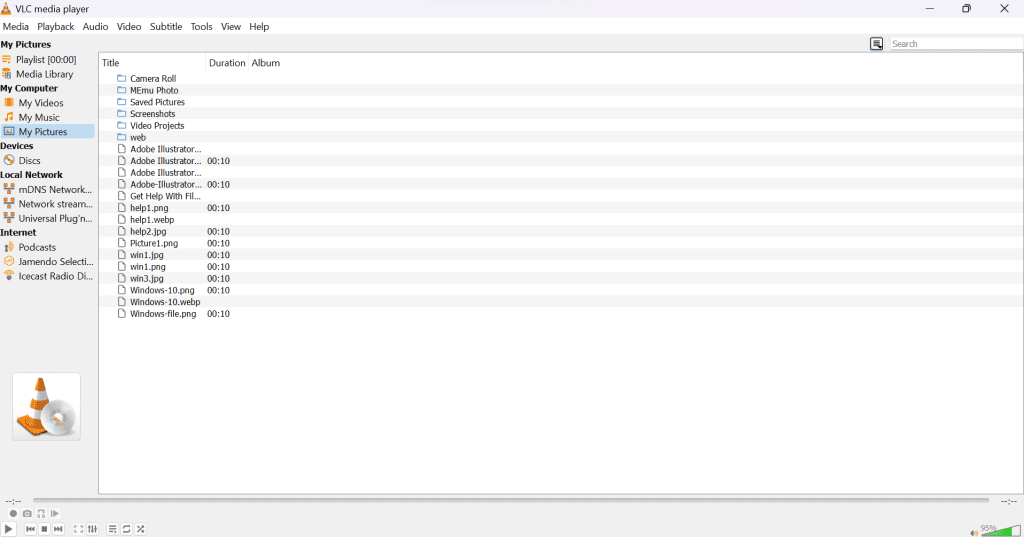 But you may have plenty of movies and TV shows that you've already bought and saved as files at home that you'd want to watch on your new Windows computer. That's not a problem when you install VLC, a free and highly versatile media player. It can play just about any kind of audio and video file. So not only should it let you play a video of your friend's new baby that you just got via email, it will also allow you to watch ripped movies or old DVDs.
Furthermore, with VLC, you don't have to worry about downloading and setting up a bunch of different video formats. It's basically a universal media files player.
Staying in touch with your work colleagues, friends, relatives and neighbors can be challenging when they are all on different messaging platforms. For example, you may prefer WhatsApp, Telegram and Skype, while one friend prefers Discord and GroupMe, and a relative is strictly on Facebook Messenger. Many of your colleagues spend time daily on Skype. As you can see, this can make for a complex situation, just staying connected.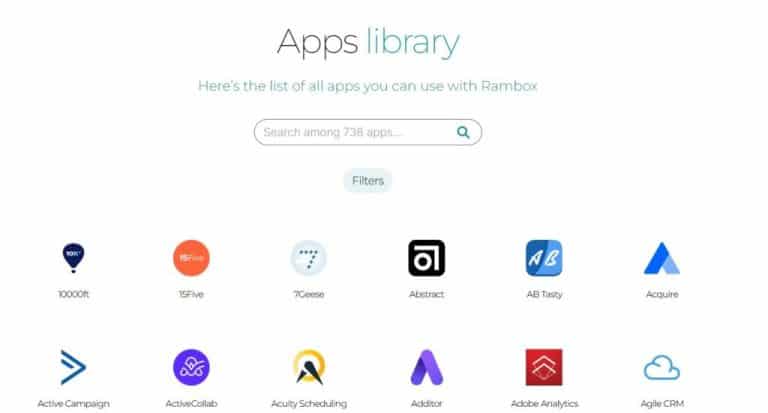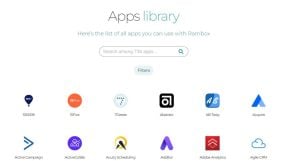 To save yourself some headache and fuss, and a lot of time, one of the first things you'll want to install on your new Windows PC is an app to help you sort out the various messaging platforms. For many, the best option is Rambox. It's an app that gives you a new tab for each of the messaging services you have an account on. This allows you to easily see incoming messages from all of your contacts, no matter what particular service they happen to be wedded to. And when it's time to resume working on the task at hand, you only need to address the single Rambox window instead of closing each window of the apps you have open.
Download: Rambox (there is a free as well as subscription option available)
Long gone are the days when you would rip a CD to store music as MP3 files on your personal computer. That's a lot of drudgery that no one wants to put up with today just to hear their favorite tunes. In the era of streaming music, you can listen to just about whatever you want, whenever, with a quick click of the mouse or tap on the screen of your device.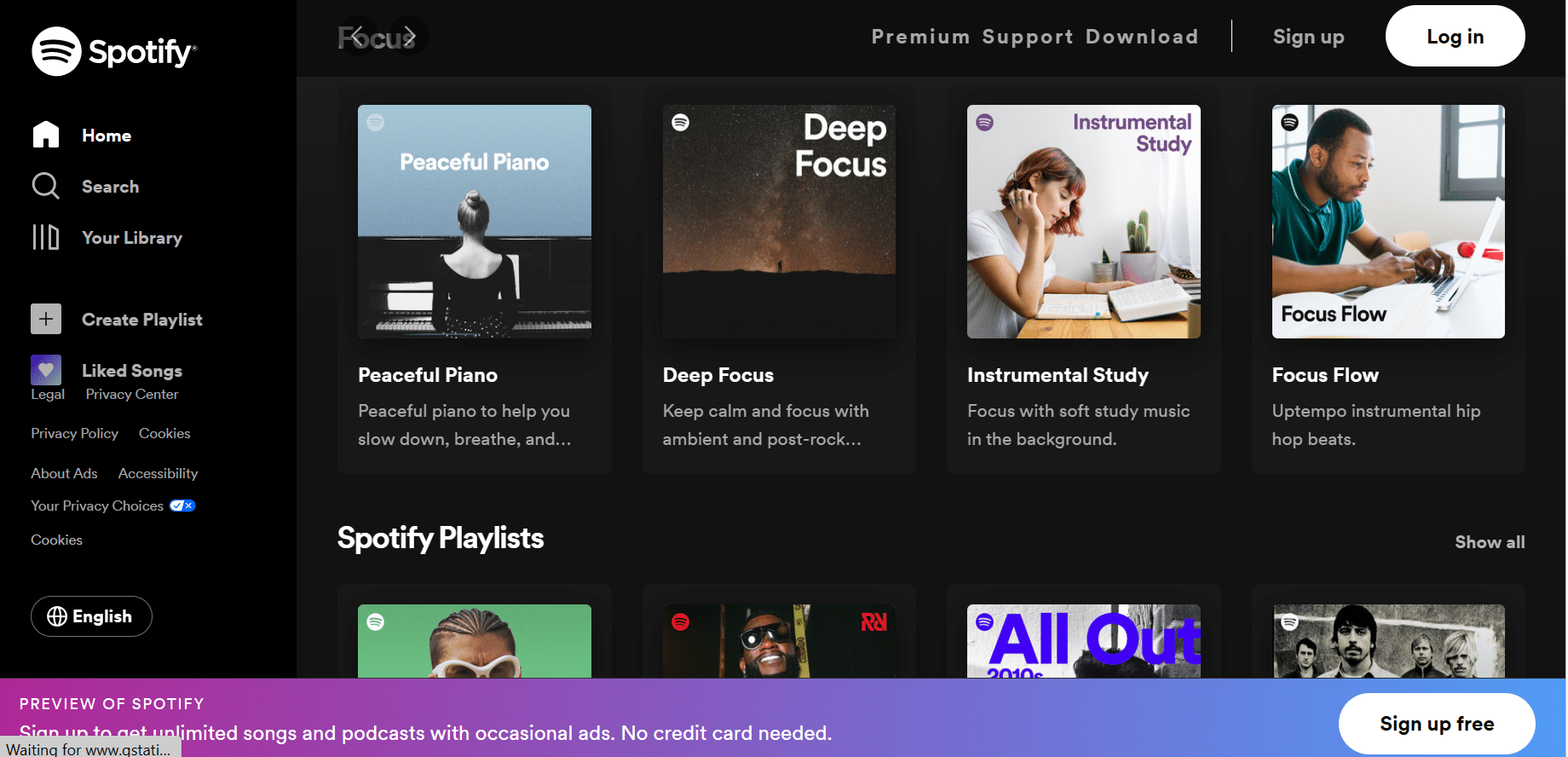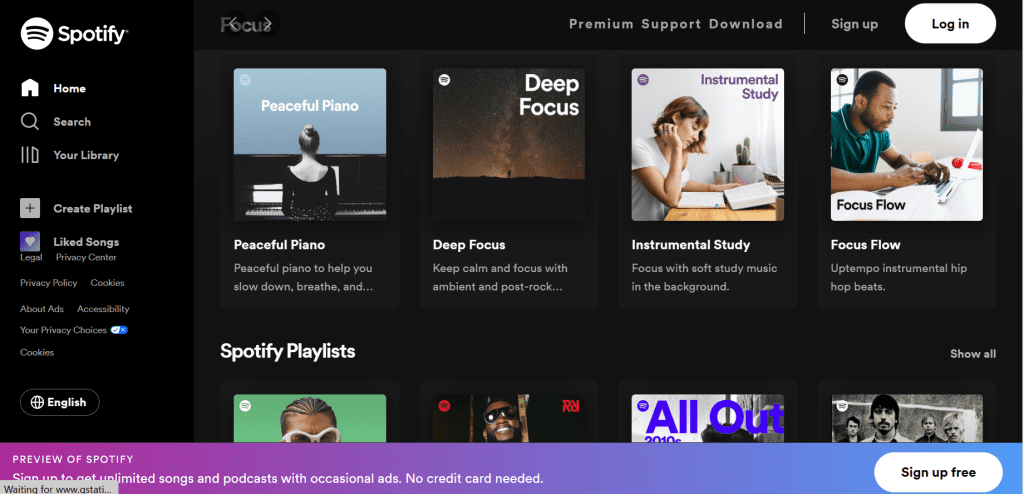 So, when you set up your new Windows PC, make sure to include music streaming, such as with Spotify. This streaming music platform is free for you to use, with advertisements playing to support the service. In addition to music from all imaginable artists and genres, you can find other audio entertainment in the form of podcasts.
Spotify helps you discover new artists based on what you have already been playing and according to playlists that you create.
Spotify Download (Free, with an option for a paid subscription for ad-free listening)
Just because you have purchased a new Windows computer, it doesn't mean that you need to install Microsoft's Office suite for Excel, Word, PowerPoint, and other productivity applications. There is a free software option for Windows 11 and 12 computers that will let you create and view spreadsheets, documents, and dynamic slide deck presentations. It's called LibreOffice.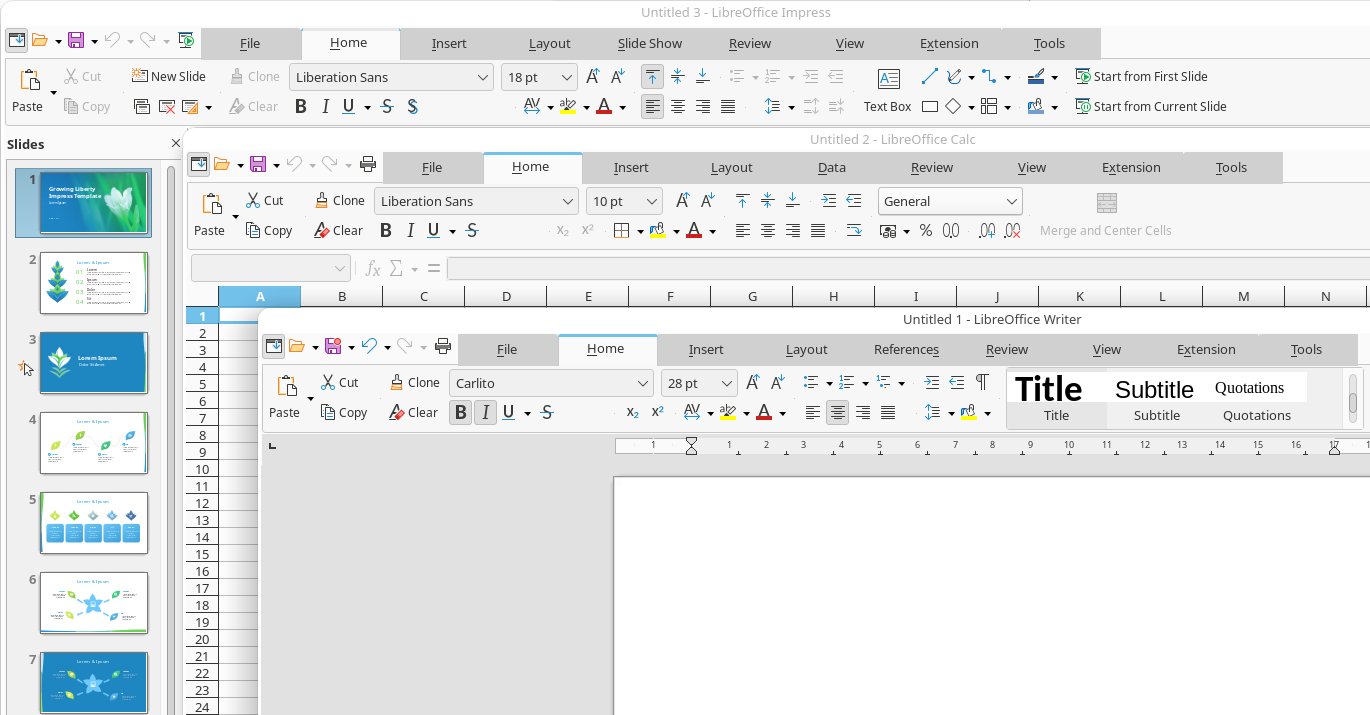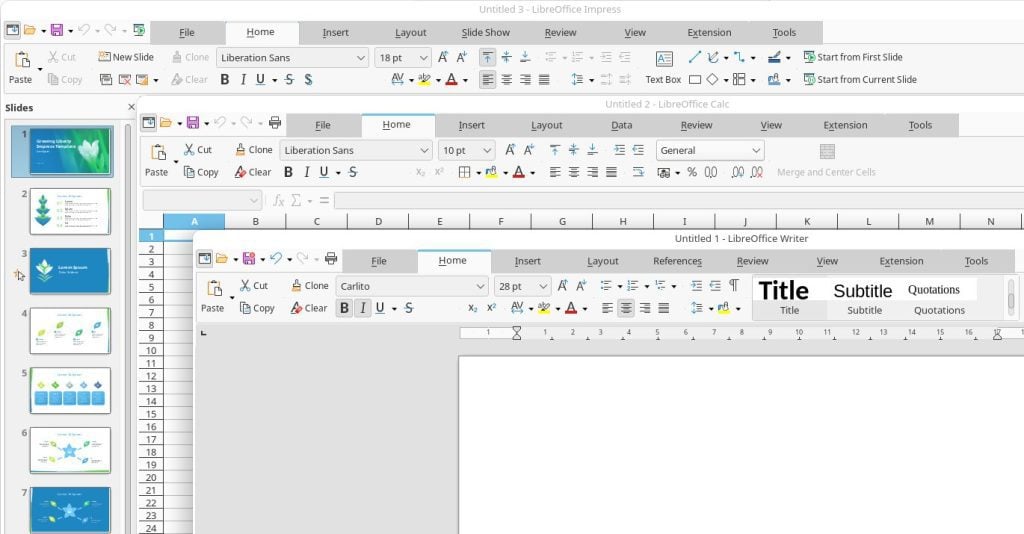 You'll be glad to know that LibreOffice is a suite of office applications that give you the same capabilities as Microsoft Office. You can use it to make presentations, write memos and contracts, and track processes with a complex spreadsheet, all without having to pay Microsoft for its office suite.
Using a single password for your various online accounts, from banking and paying bills to logging into work or social media and email is a recipe for disaster. If a hacker steals your login credentials for one service, they will then have access to all your other services too. Of course, it's not a good idea to write down your password on a sticky note attached to your PC monitor or to hide it under the keyboard.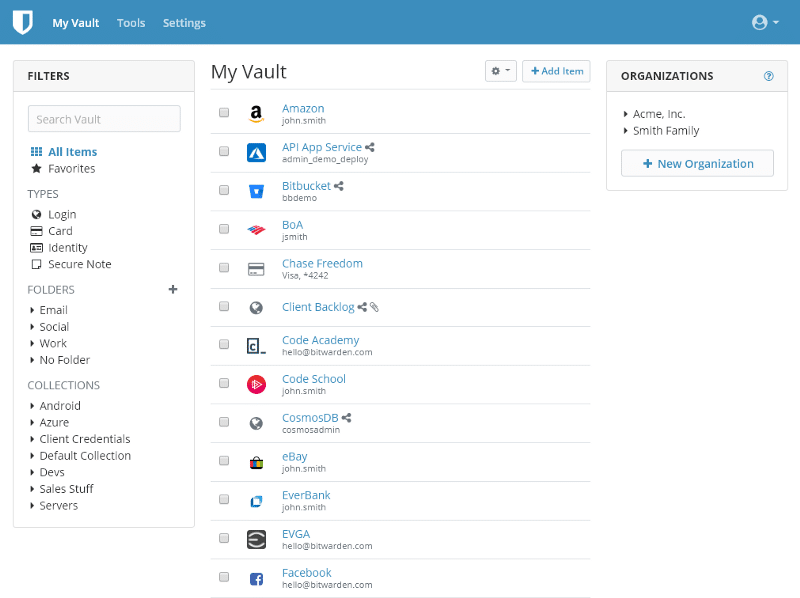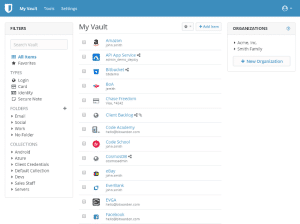 But remembering all the different passwords you employ to access various accounts can be quite a difficult chore. For this reason, you'll want to install password management software on your new Windows computer. Bitwarden is a great option. This free application will help you manage your passwords more effectively. Once you've set it up, you only need to work with the master password that controls access to all the rest of the passwords. You'll save time and worry, allowing you to focus more on the task at hand, such as writing an email or reading a report.
Install the Bitwarden desktop application on your Windows PC as well as the Bitwarden extension on your preferred web browser, to allow for safe and secure password management auto-filling as you browse on the internet.
Bitwarden Download (in addition to the free version, there is a paid subscription option available)
Sometimes the photos that you take with your smartphone (or the camera built into your Windows PC) don't turn out exactly as you'd expected. For example, there might be some red eye or a blemish like a pimple on someone's cheek. Other times, you have old photos that you've scanned into your computer, but they don't look so good after the long passage of time in an old photo album. Such images would look so much better if only you could retouch them.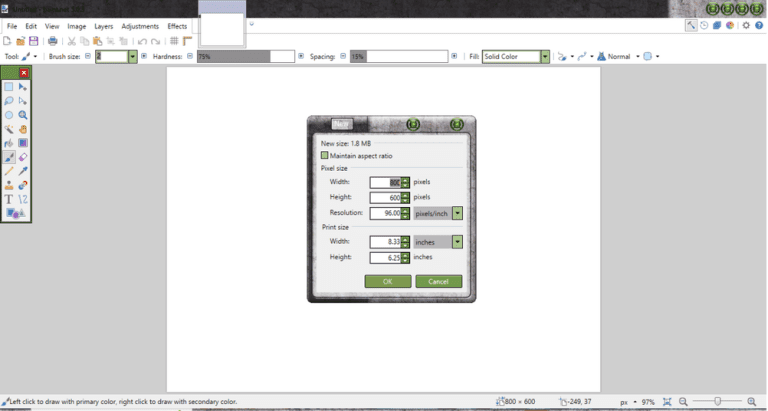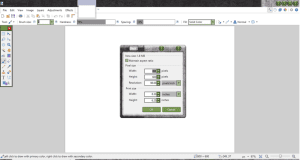 While Photoshop has become so famous for image retouching that its name has become synonymous with altering pictures, there's no need for you to have to shell out money for this Adobe application. There is a great free image editor you can install on your new Windows computer called Paint.NET. It's the application of choice for those who want an easy way to blur out sensitive details in a photo (like the license plate of a car or an email address in a computer screenshot). Use Paint.NET to adjust colors, remove imperfections, blur a background and much more.
(free): Paint.NET Download
Images on your computer screen sometimes call out for preserving, in the form of a screenshot. This could be because, for example, you notice a funny advertisement that doesn't match up with a news story you're reading in your web browser and want to share it with your friends before you close the story. Or, you want to make a record of a document you're in the middle of editing. And it's essential that you can make a screenshot quickly and conveniently, so you can get back to your work or share it with a friend or workmate.
Windows PC users often find that the Snip & Sketch app or the Snipping Tool are too limited to give them the true screenshots they need for their records. Instead, they prefer to use ShareX. It offers multiple options for making a screenshot and then edit the images that result. You can also automate what happens to the screenshot after you take it.
Download: (free) ShareX
With the various repetitive tasks you do on your computer every day, it makes sense to free up some time and reduce the amount of necessary effort by taking advantage of hotkeys.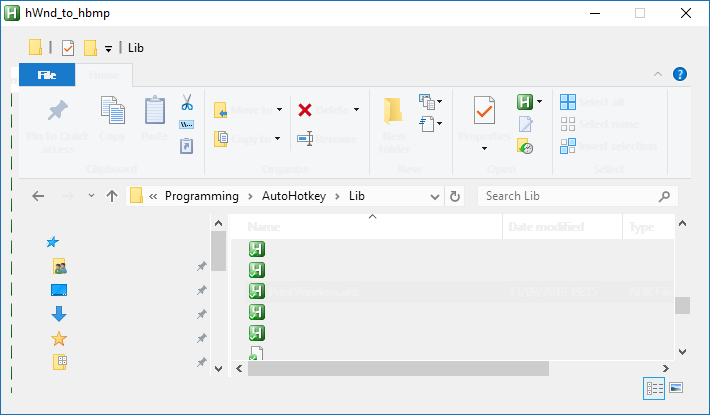 With AutoHotkey, you have a powerful but easy-to-use tool to automate scripts. This lets you create customized commands for more efficient computer work. People employ AutoHotkey to make their own macros that execute with a couple of presses of the keys they designate. From automatically correcting typographical errors to inserting boilerplate text exactly when you need it, AutoHotkeys will make a great, timesaving addition to your new Windows PC.
Download: (free) AutoHotkey
You have to take computer security seriously. Criminal hackers are all over the world, looking for improperly secured PCs that they can penetrate and take over. The result can be your identity being stolen, your bank accounts broken into, and you being shut out of your email and social media accounts. And if malicious hackers manage to sneak malware into your new computer, they could wipe the drive or hold your data hostage until you pay a ransomware, typically through cryptocurrency that is hard to trace.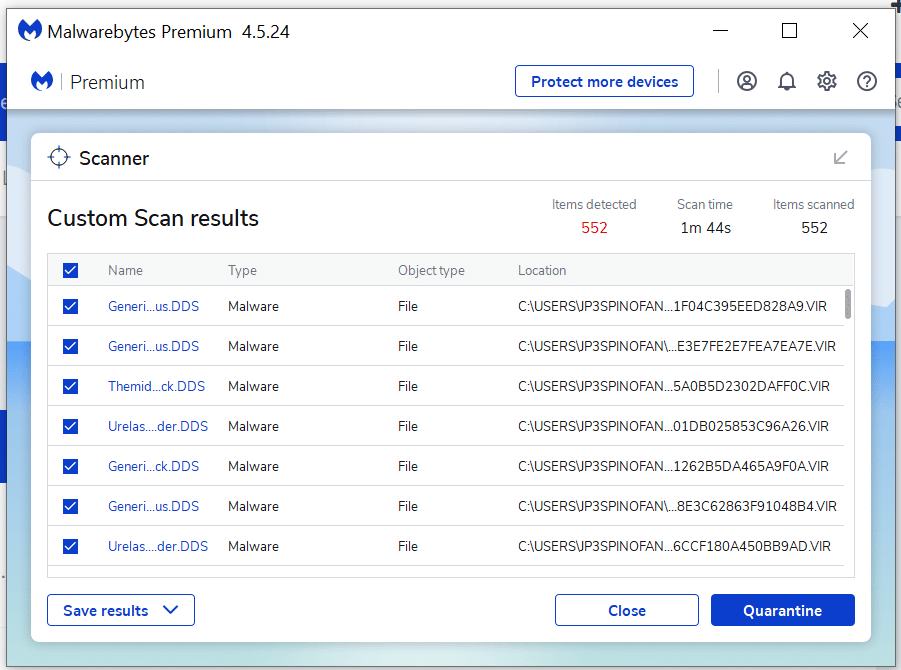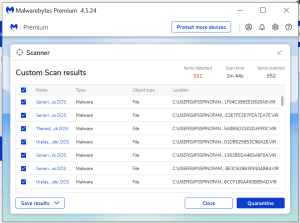 Instead of dealing with so much potential for hacker attacks, you'll want to install excellent security. Microsoft does already include Windows Defender, so you have some protection against computer viruses. But ideally, you will double up on protection. This is where Malwarebytes comes in. It's available in a free version, which is designed to scan your PC for malware that the default Microsoft protection may fail to catch.
Malwarebytes Download (Free, with a paid subscription version available if you need advanced protection)
When your files start accumulating to the point that you have to worry about running out of storage space on your computer, you'll be glad that you have a file storage manager already installed. So, a great addition to your new Windows PC would be a dedicated file storage manager, such as TreeSize Free.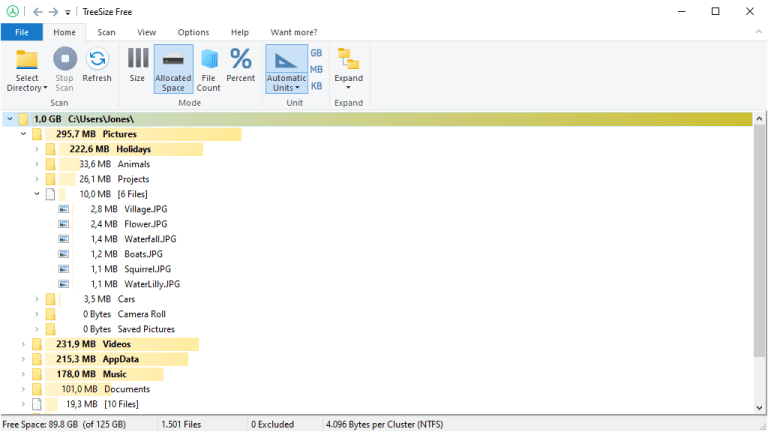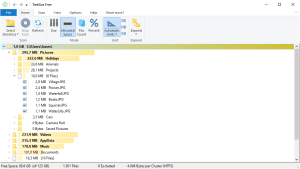 With TreeSize Free, (the free version of this great application), you can instantly spot just how much space that various files are taking up on your Windows computer. Use TreeSize Free to scan a disk, and soon you will see a ranked list of the files in order of size. Then you can determine if you want to move a file to offsite storage, for example, or outright delete it. At the very least, you will have an accurate snapshot of the state of your Windows PC and how much room you have left for new files.
It can be a drag to manually browse through your various directories on the computer, to try to find the biggest folders and items, especially when there is an automated way to do this now with TreeSize Free.
Download: TreeSize Free (Free with a premium version also available)
Getting on the internet is easier when you have a fast and efficient browser. That's why so many people rely on Google Chrome for their Windows computer. The software was developed by the company behind the world's largest search engine, so worth giving a try if you haven't used Chrome before. It's convenient because of cross-sync capabilities, allowing you to start browsing sites with your desktop PC and then resume viewing them with your smartphone when you're out and about.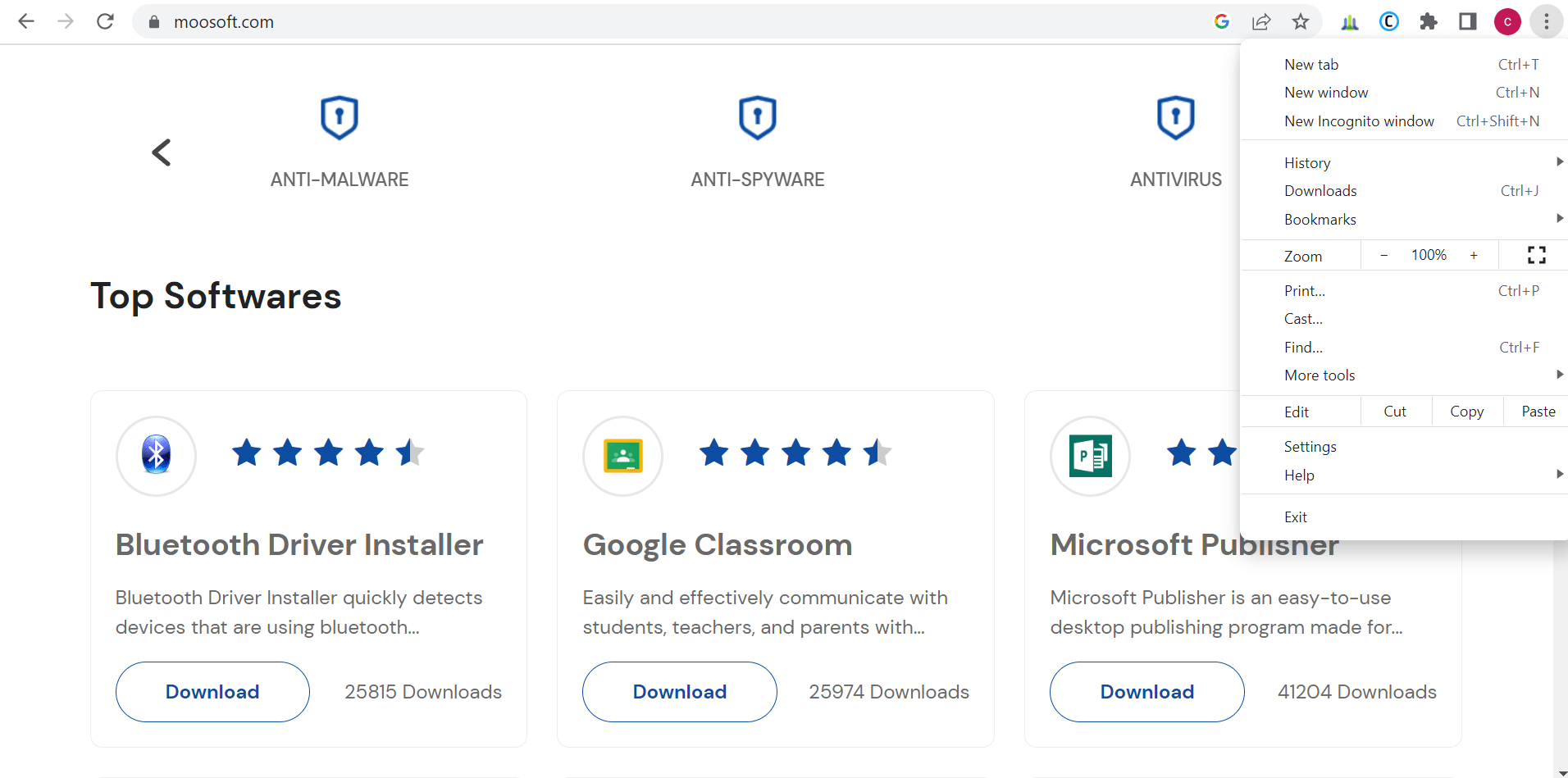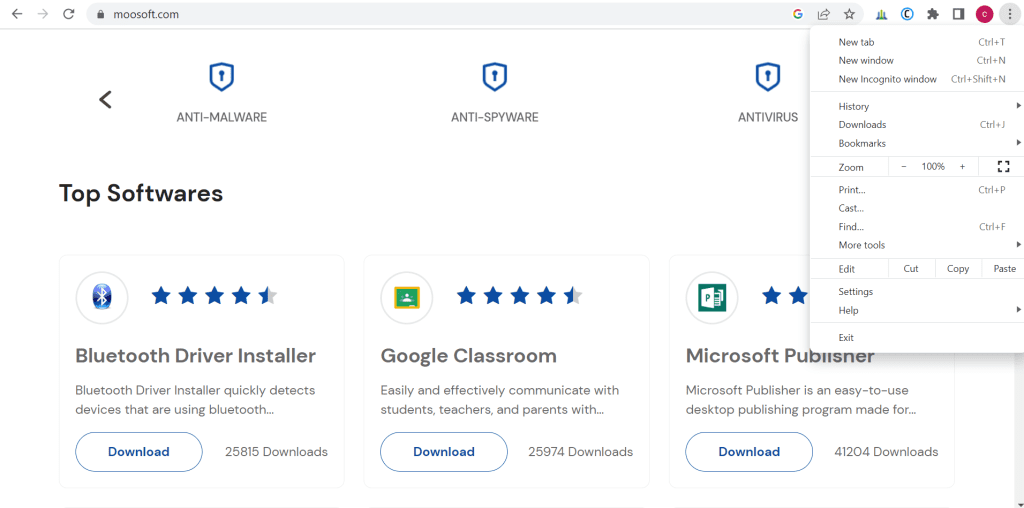 Need to find an image quickly? No problem. Chrome enables users to scour for pictures via its Google Lens feature. What's more, Google Chrome offers a huge number of handy browser extensions for you to browse and install. If you need any more evidence that Google Chrome is more than suitable for your browsing needs, consider that Microsoft Edge itself is based on the Chromium application.
Get the Software You Deserve: Don't Settle for the Default Applications That Come Installed With Your Windows Computer!
The Windows 10 and Windows 11 software listed above is time-tested by millions of end users. You can rest assured that these selections will be the ideal choice to get you started using your new computer, helping you manage the system better and be more productive, as well as have more fun with entertainment, from sharing photos to streaming music and watching videos.