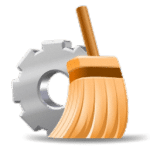 AVS Registry Cleaner Download
AVS Registry Cleaner is a free tool for cleaning the Windows registry. The software is able to remove obsolete items, unnecessary or unused registry making your computer runs faster. The application can also fix registry errors scanning for categories like uninstalled items, shared DLLS, COM/ ActiveX and file extensions.
AVS Registry Cleaner detects and removes temporary Internet files, corrupted and useless files in the Recycle Bin, allowing to make a backup copy to avoid problems due to accidental deletion of relevant data. The application will enable you to schedule scans by setting the date and time. The latest edition of the software is compatible with the latest operating systems from Microsoft such as Windows 7 and Windows 8.1. AVS Registry Cleaner is a handy utility to clean your registry thoroughly. You can select files to analyze and eliminate the unnecessary keys or invalid entries.
• How does it work?
AVS Registry Cleaner allows you to clean your Windows registry in just a few minutes. Before initiating the process, don't forget to make a backup copy using the system module. Thus, you will be able to restore all the files in case of unexpected system crash.
All the tools are straightforward to use. The registry cleaner will scans all the shortcuts, ActiveX, application system, help files, sounds, firewall, shared data, extensions, fonts, history, start menu and software. Once the scan is complete, it will allow you to examine each entry before removing them from your computer.
Some of the essential features include:
• Activate the automatic backup of the registry.
• Check the sections of the registry scanner.
• Start the utility on Windows start-up.
• Clean and Fix Windows Registry.