Advertisement
---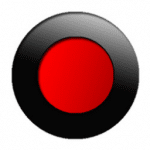 Bandicam is an efficient screen recording application. You can record high-quality videos to create tutorials for games and applications. You can store videos in AVI or MP4 formats. It also offers support for external devices such as PlayStation, Xbox, webcam, and smartphones. It's a lightweight application that works on limited system resources. Bandisoft launched this software in 2008, but Bandicam Company acquired it in 2016. It's a licensed tool, but you can also use its free version with certain limitations. It's available in 8 different languages. It's a user-friendly application that comes equipped with a myriad of options.
Software details
---
Windows 10 / Windows 7 / Windows 8
Software description
---
Sometimes you may feel the need to record the screen. You can capture screenshots with Print Screen button, but you need a utility program to record video of activities on your screen. With the help of Bandicam, you can perform this task.
Record Desktop
If you want to record activities from your system's screen, you should try Bandicam out. This software can help you create a tutorial video for any desktop application. You can record the entire screen of your PC or only its specific portions. It records high-quality videos.
It's a licensed tool, but you can use its unregistered version for free. It allows you to record no more than 10 minute long videos and adds a watermark.
Record Gaming Screens
When you browse through video-sharing websites such as YouTube, you may come across several tutorials for different games. You can create such a tutorial using Bandicam.
Its game mode facilitates you to record gameplay as FPS. Your audience will feel like they are playing the game. This way, you can share walkthroughs of games and useful tips with gamers.
Record External Devices
You can turn on the device recording mode to record videos from external devices. It offers compatibility for webcam, gaming consoles, and HDMI. You can choose the required device and customize settings for video quality, camera controls, format, and deinterlacing.
Capture Images
The software comes equipped with a myriad of tools. Along with recording videos, you can also capture screenshots. You can define a hotkey that you can use as a shortcut. During a video, you can press this key to capture images and then save them as JPG, PNG or BMP file.
You can also enable shutter sound, repeat screen capture, add a logo overlay, and define the opacity and position of images.
Customize Settings
Under its general tab, you can find various customizable settings. It allows you to choose the output folder and define settings for naming files. You can choose the format and quality of audio and video files. You can select whether the software should always stay on top or minimized to system tray.
Bandicam is an all-in-one solution for recording videos and capturing system screen. You can create gaming tutorials or record videos from external devices such as a webcam. It also facilitates you to define shortcut keys to save time and efforts. It's a user-friendly tool that is suitable for beginners as well as pro users.