---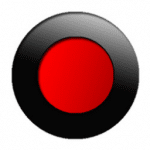 Bandicam is an efficient screen recording application. You can record high-quality videos to create tutorials for games and applications. You can store videos in AVI or MP4 formats.
Software details
---
Windows 10 / Windows 7 / Windows 8
Software description
---
With the release of Bandicam by Bandisoft, capturing the videos or screenshots of all the activities going on in your computer screen has become an easy task. You can take screen shots or record whole videos in three different modes. Videos of game, desktop, web and Webcam can be recorded with a single click. Bandicam is paid software that you can purchase, but its trial version is also available with limited features. The license is available at $39 for a single PC, while you can pay $59 in order to use it on two different systems.
Installation Procedure:
Download its setup file after paying the license fee or try its trial version. Run the setup by opening the file. After you have accepted the agreement terms, select the location for files storage and also choose appropriate options about creation of shortcut icons. The process will be completed, so click Finish button in order to exit the Installation wizard. After that you can run Bandicam on one or two systems, based on your license type.
Features:
Bandicam software uses resolution of almost 2560 x 1600 pixels for giving users an excellent experience. For trial version you can record videos with maximum length of 10 minutes and a watermark will also be visible at the top of your recorded video. The recording of videos is very simple.
Modes of Recording:
Game Mode:
While playing games you can record the screen for sharing it. You can send it to your friends for helping them with some stages that they are stuck on, or upload the videos as tutorials on video sharing sites. Not only games but you can also capture screens of video players. You can record part of movies or videos for later use. These videos are stored in good quality for helping gamers. For this purpose DirectX package is used.
Screen Mode:
The Screen mode of Bandicam can record videos or screenshots of applications running on your desktop screen or on Web Browsers. You can simply start recording by clicking Record option and then start doing your work. After the video is recorded, you can save it at desired locations.
Device Mode:
In this mode you can record the videos from external devices, such as Webcam, and HDMI. You can choose the external device for capturing video, select the format of video, customize settings of audio and video recording and can choose suitable options for deinterlacing from the drop down menu.
Formats:
The screenshots can be recorded in BMP, PNG, JPG Normal, JPG High Quality or GIF file formats. You can record the video in AVI or MP4 formats. Through the Output option you can check your previously stored files. You can also customize the settings via FPS and general settings categories.
Conclusion:
Bandicam is a great tool for capturing the video or screenshots of your computer screen. It stores high quality videos that you can upload on websites too. There are separate modes available through which you can record particular types of applications screens. Its trial version should be given a try for knowing its details before purchasing the paid version.
Alternate Softwares