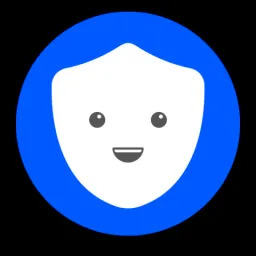 Betternet is a free, easy-to-use VPN service available as browser extensions and mobile apps. It encrypts your connection and routes your traffic through remote servers, hiding your IP address and location.
Betternet prevents internet providers and snoops from tracking the sites you visit. The browser add-ons allow one-click VPN access. Protection activates immediately and no login or complicated settings required. Betternet offers unlimited bandwidth with no speed caps. Servers are located worldwide for changing your virtual location. While paid VPNs do offer more robust features. It provides solid security and privacy for completely free. There are no annoying ads or bandwidth limitations. It's a capable VPN solution for basic web browsing protection. Betternet delivers hassle-free VPN access that's simple enough for beginners and useful for experienced users. It protects your online activity and data without the usual complexity or cost.
No Registration Required
For a VPN that costs nothing, Betternet provides impressive functionality. Users get the core security and privacy benefits of a VPN without needing to pay a monthly subscription. While heavy downloaders and gamers may want a full-featured premium VPN, Betternet is ideal for light to moderate users who value privacy. The free service brings VPN protection to the mainstream consumer at no cost. The network includes hundreds of servers across over 30 countries to choose connection points from. While speeds are capped for the free service, it's sufficient for basic web browsing and streaming video. Supported platforms include Windows, Mac, iOS, Android, routers and browser extensions. Betternet collects minimal user data and has a strict no-logging policy for activity while connected.
Cross-Platform Support
One advantage of Betternet is that it offers native apps for all major platforms – Windows, Mac, iOS, Android and browser extensions. This makes it easy to secure devices and traffic no matter your operating system or browser. Setup is quick and easy across computers, smartphones, and tablets with the downloadable apps. The browser extensions provide access to the Betternet VPN service while web surfing for convenient privacy protection.
Premium Version
Betternet's Premium Version feature allows users an enhanced level of security and privacy online. This premium service provides multiple installations for simultaneous protection. It provides option to choose from 20 virtual locations. Its easy access to dedicated personal customer support team members and unlimited bandwidth usage with no speed or data caps. With their ultra-fast servers located strategically around the world, you can guarantee a smooth connection when using Betternet's premium service. All your web traffic is encrypted which means that websites won't be able to track what it is you're doing online. Furthermore, due to their exclusive proprietary VPN protocol, they offer extra layers of encryption. If your standard ISP provider doesn't support encryption protocols on its own then this one provides the most secure ways.
Data Encryption
One of the core features of any VPN is encrypting data in transit, and Betternet uses industry-standard AES 256-bit encryption to secure connections. This military-grade encryption scrambles data making it unreadable to anyone who may be snooping on the network. It prevents ISPs, hackers, and even government agencies to access and read sensitive information transmitted online. Betternet allows toggling between different VPN protocols like IKEv2, OpenVPN and PPTP when connecting for additional security. Protocols can be customized based on the priority – OpenVPN offers best security while IKEv2 favors faster speeds. The encryption applies across all traffic whether browsing websites, streaming video, downloading files or any other internet activity.