---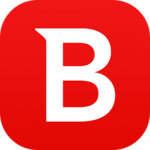 BitDefender Antivirus Free Download
The BitDefender Antivirus Free is a free version of the award-winning premium "BitDefender of anti virus plus", offering elementary functions and tools for protecting your computer against viruses and other threats. However, the freeware represents as an antivirus program that effectively protects against malware.
Software details
---
Software description
---
BitDefender Antivirus Free 2019 offers a basic antivirus protection, which is sufficient for most domestic computer users. In addition to this, the Windows utility consumes less system resources while comparing with other antivirus software of the same genre.
The interface of the software
The BitDefender of antivirus free offers a real time protection that continuously scans the entire system for malware. Still, the freeware tool provides an available virus shield that actively scans the system, while using the Internet. The program will automatically identify an infected page and immediately block it with proper notification.
Managing the software
It is really very easy to manage the BitDefender of antivirus free edition. The computer user has to go through a simple installation process later the program will run immediately and display the interface of the program as a window in the lower-right corner of the screen. In this window you can both enable or disable the auto scan feature.
Updating the software
A registration of the software is required to get regular antivirus updates from the  manufacturer. The company offers a 30 days time to register this free security software. The remaining period, after the installation of the software, is also displayed in the program window.
Conclusion
This basic protection is sufficient for most computer users, who want more can look for the premium version of the BitDefender Antivirus Free.