---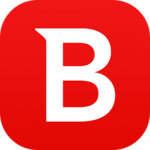 BitDefender Antivirus Plus Download
BitDefender AntiVirus Plus provides the best protection against infections and the lowest impact on computer performance. BitDefender AntiVirus won PC Magazine's Editor's Choice, Outstanding Security Product and Product of the Year by AV-Comparatives, and TechRadar's Editor's Choice.
Software details
---
Windows 10 / Windows 7 / Windows 8
Software description
---
Bitdefender Antivirus helps predict, prevent, and resolve cyber threats worldwide with optimum protection, performance, and privacy. Bitdefender Antivirus offers a free version as well as Plus. Both offer superior protection, but Plus provides a bit more for the customer.
BitDefender AntiVirus Description
Bitdefender Antivirus Plus takes Bitdefender Free Antivirus to the next level. Plans range from $19,99 to $179.99 annually, including one to ten devices per subscription. Bitdefender has unbeatable multi-layered protection that keeps your devices safe and secure against potential threats. It also detects and eliminates e-threats without compromising your computer's system. With Bitdefender Antivirus, you get an award-winning product with the best real-world protection.
System Requirements
Bitdefender Antivirus is compatible with the operating systems Windows 7 with Service Pack 1, Windows 8.1, Windows 10, or Windows 11. This product requires at least 2 GB of RAM and at least 2.5 GB of free hard disk space. Bitdefender Antivirus also requires Internet Explorer version 11. Older generation CPUs may affect the performance of Bitdefender Antivirus.
Product Features
Complete, Real-Time Data Protection
Bitdefender Antivirus Plus ensures your privacy and data are secure by protecting users from all online threats, including spyware, ransomware, zero-day vulnerabilities, rootkits, and viruses.
Network Threat Prevention
Attacks are halted before they ever start because of Bitdefender Antivirus. The new cyber security intelligence technologies may evaluate and spot suspicious network-level activity and stop complex exploits, URLs tied to malware and botnets, brute force assaults, and malicious URLs.
Advanced Threat Defense
Advanced Threat Defense continuously monitors active apps to detect any suspicious activity. If detected, it immediately takes action to stop potential threats and infections to your device.
Multi-Layer Ransomware Protection
The multi-layered data protection of Bitdefender's ransomware defense system protects your documents, photos, videos, and music from all types of ransomware assaults. It collaborates with the Advanced Threat Defense module to safeguard your most crucial files against ransomware encoding.
Vulnerability Assessment
With Bitdefender's Antivirus, you scan for security gaps and vulnerabilities with a single click. The best cure is suggested after Bitdefender Antivirus Plus scans your computer for obsolete and risky software, missing Windows security updates, and possibly dangerous system settings.
Web Attack Prevention
Using our web-filtering technology, Bitdefender Antivirus, can ensure you never visit a dangerous website. Before you click on a link in your search results, confirm it is safe. In addition, all known malicious URLs are also blocked.
Anti-Phishing
Bitdefender Antivirus' cutting-edge anti-phishing technology keeps you safe at all times. Bitdefender Antivirus Plus detects and disables websites that pose as reliable sources of information to obtain credit card numbers or passwords.
Anti-Fraud
Online fraud is on the rise, but Bitdefender Antivirus' advanced filtering system lets you know if you visit a shady website that may try to scam you.
Rescue Environment
As Windows starts, it needs to be protected against complex malware. Bitdefender Antivirus works to identify these dangers and reboots your computer immediately into a Rescue Environment to repair and clean any threats.
Autopilot
The Autopilot feature automatically scans any new apps you install to keep your computer safe without bothering you. This helps keep your computer safe and secure without you having to micromanage protection. You can modify this feature in the paid version of Bitdefender Antivirus as needed.
Bitdefender Photon
By adjusting to your system's hardware and software setup, Bitdefender Antivirus may conserve computer resources and increase speed and performance.
Global Protective Network
Most intensive scanning is done in the cloud, so your local resources are hardly ever impacted. This implies that your system's performance and speed are unchanged. Additionally, Bitdefender Antivirus never uploads or keeps your data in the cloud, so it is always entirely private. It also does not scan the actual contents of your files.
Other Features
Game, Movie, and Work Modes: Bitdefender Antivirus can tell when you are playing games, working, or watching a movie and will not disturb you with unnecessary requests during that time.
Battery Mode: Save batteries on laptops and tablets
Safe Online Banking: Shop and bank from secure online browsers to prevent fraud.
WiFi Security Advisor: Bitdefender Antivirus can tell how secure your Wi-Fi connection is no matter where you connect.
Anti-Tracker: This feature keeps your browsing data private by blocking trackers that collect your data and monitor your activity.
Social Network Protection: Bitdefender Antivirus keeps you safe from malicious links unwittingly passed on by friends and family via social media.
Wallet: Keep your data like credit cards and bank accounts secure but easily accessible when needed.
File Shredder: This feature destroys all traces of a file you wish to delete, much like a real-life file shredder. The file and all traces will be removed from your computer as if they never existed.
Conclusion
Bitdefender Antivirus is an excellent option for protecting your computer. The paid version provides the best real-world protection and the most innovative technologies to predict, prevent, and solve cyber security threats. Bitdefender Antivirus provides multiple user-friendly features to help users protect their devices without slowing down computer processes.