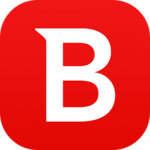 BitDefender Internet Security Download
BitDefender Internet Security is a computer security software from BitDefender that gives the user all the security needed to secure their PC from threats like viruses, spyware, Trojans, worms, rootkits, adware, and keyloggers among others. It is ideal for home, corporate and business users on both Macintosh and Windows operating systems.
Bitdefender Internet Security is the licensed product developed mainly for dealing with the issues caused by malware and viruses in the systems. It increases the protection level by applying scans and virus detection technologies. It offers effective protection against malware that can affect the system via internet. For this purpose it checks the security level of website links that you are going to visit or have visited in the past. The harmful URLs are blocked so you can stay safe by skipping them.
Installation Procedure:
The original price of Bitdefender Internet Security software is $59.95 for single PC, $79.95 for 3 PCs, $119.95 for 5 PCs and $209.95 for up to 10 PCs. But its trial version is also available free for testing purpose. After the setup file is downloaded you can run the setup. The installation of the software may take a long time due to its various features and high resolution interface. The installation process is a simple one and after its completion you can use it easily.
Requirements:
Bitdefender Internet Security is a small software with various features. Its original size is 7 MB and it supports 32 bit and 64 bit versions of Windows 7, 8 and 10 Operating Systems. There are a few minimum requirements for your system hardware. You need to have a computer system with minimum 1.6 GHz processor, 1 GB RAM and memory space of 1GB with 800 MB on the system drive. It is recommended to have higher capabilities of your system in order to have a smooth experience with this useful tool.
Features:
For using this software you need to have a Bitdefender account. If you do not own one, then sign up by entering your details. Set a strong password otherwise it will not be accepted. It provides better security against viruses, worms, Trojans, ransomware, zero-day exploits, spyware and rootkits. It efficiently runs the scans on active sessions and programs and immediately takes action against detected virus. Its Firewall deals with ransomware effectively and ensures the security for online banking.
More Options:
It constantly checks your visited URLs and warns you against fraud websites. It can work on all the devices on which you are using it. Whenever an external device is connected to your system, it immunizes them from all the malware. It also saves you from harmful Emails by using cloud technology. It uses an Android app for letting you enforce parental controls on online searching for your children. It also keeps your system secure against any harmful links that might appear on social networking sites.
Conclusion:
Bitdefender Internet Security is the most effective and advanced malware protection tool that keeps your system safe from internet security threats. It is considered as the prominent tools among other similar software. It provides great protection against maximum number of known threats from internet. It keeps check on your stored files and online searches for keeping you safe from any potential threats. With its small size and attractive interface, you can use it easily on your system.