---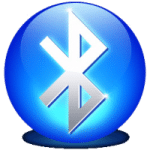 Overall, BlueSoleil is an effective Bluetooth driver that is one of the most popular tools of its type. It can work on any PC that has a Bluetooth dongle connected with it. Not only it helps the users to share information with connected devices, but also helps Business user to carry out successful marketing and advertising campaigns.
Software details
---
Windows 10 / Windows 7 / Windows 8
Software description
---
BlueSoleil is a product by IVT Corporation that enables users to transfer data via Bluetooth service. It is an advanced Bluetooth driver that can efficiently work with computers, laptops, mobile phones, dongles and personal digital assistants. Though most of the devices these days already come with Bluetooth drivers installed, but this software can be a great alternative if the driver is mistakenly uninstalled from your device or you want to enable support for different types of Bluetooth chips. It can be easily installed on your PC for providing you with a large variety of options and features.
How To Use:
In order to be able to use BlueSoleil on your computer, it is necessary that your system must have a Bluetooth adapter connected. You can easily use it once you have installed the software by following the steps in InstallShield Wizard and have restarted your computer for proper configuration. After proper installation, the users must turn on the Bluetooth connection of those devices that they wish to connect with their PCs. It is an amazing tool that has a simple user interface. It is due to its simplicity that every user can avail its benefits irrespective of their skill level.
User Interface:
BlueSoleil consists of a single screen which has all the required options. On this screen you can find icons that represent different types of Bluetooth devices that can now be connected to your system. The icons include Personal Area Network, Dial-up Network, Serial Port, File Transfer, Information Sync, Object Push, Print, Human Interface Device, Fax, Basic Imaging Service, Advanced Audio, Headset & Microphone, Phonebook, Messages, Low Energy, Headset Voice Gateway and Quick Print Service. You can choose any of these functions on the basis of type of your device or service.
Efficiency:
BlueSoleil is a paid computer application; however, its trial version can be used with limited data transfer availability i.e. 5MB. It is very useful since you can use 24 different Bluetooth functions in a single tool. It can easily locate and connect with nearby devices. Sometimes many devices are being displayed on the screen and the users want to find particular ones. Under such circumstances, they can go to menu and categorize the devices on the basis of their name, status or type.
Benefits:
This software can help those users who often need to connect their PCs with different types of devices for data sharing. Most of the Bluetooth drivers are not capable of supporting this many devices, while BlueSoleil can support them all. Furthermore, it allows you to use USB, UART, BCSP and PCMCIA devices. You can configure its settings to choose desired Byte Size, Baud Rate, COM Port, Flow Control, Parity and Stop Bits.