Advertisement
---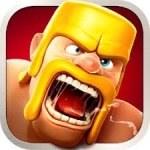 Clash of Clans App

Download
If anything that can describe that how good Clash of clans app really is, then its got to be its millions of users around the world. Clash of clans is a strategy game where players attack on villages of different players and defend their own.
Software details
---
Software description
---
Basically the game revolves around the resources as you can't do much without them in the game. You need resources for building troops for attack, building new defenses, for upgrades and literally for everything. In order to gain resources one can build and upgrade Gold Mines and Elixir Collectors or attack on other villages and loot their resources. Though the upgrades are time consuming but if you are a serious gamer, you can buy and use gems to speed up the upgrade or can also opt for an instant upgrade.
One important feature that Clash of Clans offer is the creation of Clans where you can add your friends and chat with them. You can also create clan wars where you and your clan mates go against the same number of players and whichever clan does more damage to the other clan wins the war.